Two-colored Porcelain Saucer and Cup Set
Product Detail
Product Tags
Proud to launch our camel porcelain saucer and cup set! This tableware set is carefully designed and crafted, using high-quality ceramic materials. The natural and warm tone gives people a simple and comfortable feeling. Not only can it add a touch of chic to your dining table, but it can also make your dining time more warm and enjoyable. Colors in black, dark green and light green are also hot-selling.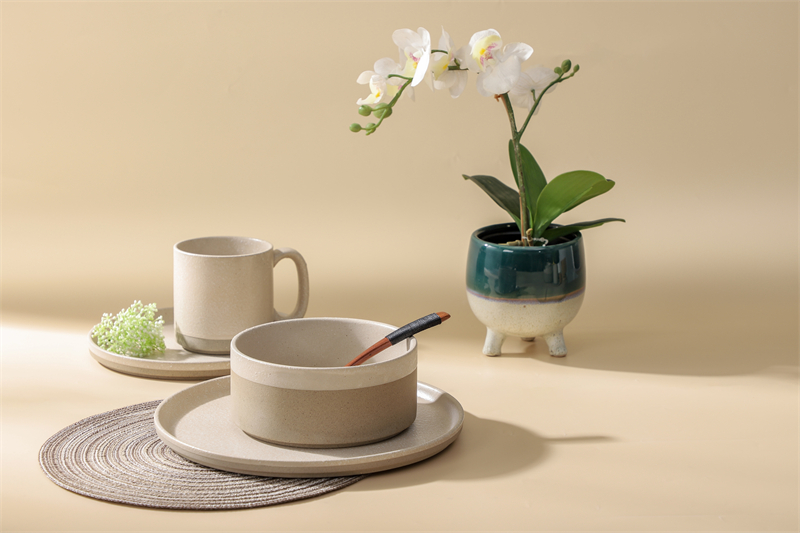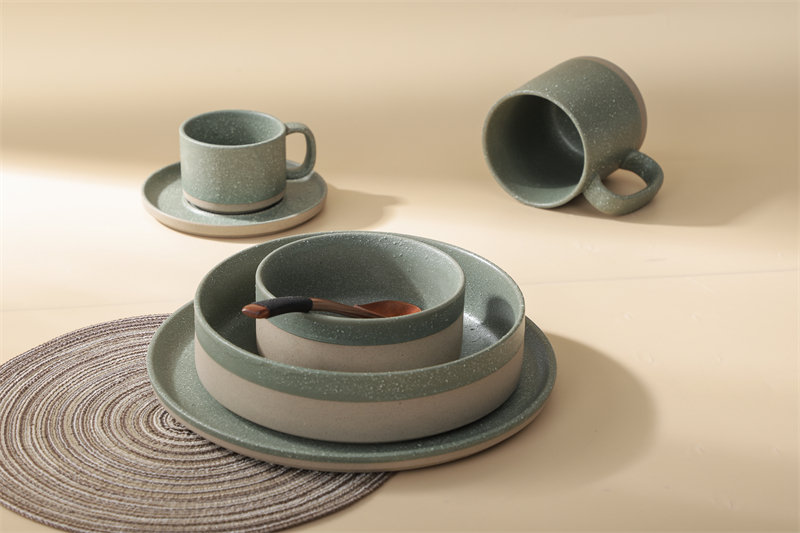 The matte texture is one of the features of this porcelain set. Compared with shiny ceramic materials, matte surfaces are gentler and easier to match with different styles of tableware and tableware settings. Whether paired with modern dinner plates, dining tables, or traditional porcelain, this camel porcelain dish and cup set can show its unique charm.
Additionally, the set is decorated with spray-on white dots. This kind of delicate and exquisite dot decoration not only adds to the visual layering of the suit, but also maintains the simple beauty. Each dish and cup is embellished with a white dotted pattern, making the entire set more modern and stylish.
Whether it is a daily family dinner or a festive banquet, this camel porcelain plate, bowl and cup set is your ideal choice. It can not only meet your daily dining needs, but also create a beautiful dining atmosphere for you. Moreover, this set is made of sturdy and durable material, easy to clean, and convenient and practical to use.
Subscribe to our email list to get information about our latest products and promotions.
---
---