American Style Set of 3 Baker Storage Pot with Bamboo Lid and Oval Plate Butter Dish for Kitchen
Product Detail
Product Tags
This range with warm color orange and cool blue two kinds of main case are tonal, created a strong sense of conflict, show a bright and lively effect.
The are various of shape for your choice, included round plates, soup plates, bowls, mugs, espresso cup and mugs, bake pan with ears, storage pot with bamboo lid,  butter dish and so on. There are three sizes for rectangular bake pan, and two size for round one. Meanwhile, there are three sizes for storage pot with bamboo lid.
Under glazed color process insulation food and paint layer, which is safe to touch with food directly.
And the shiny surface is easy to clean, all pieces are dishwasher, microwave and oven safe.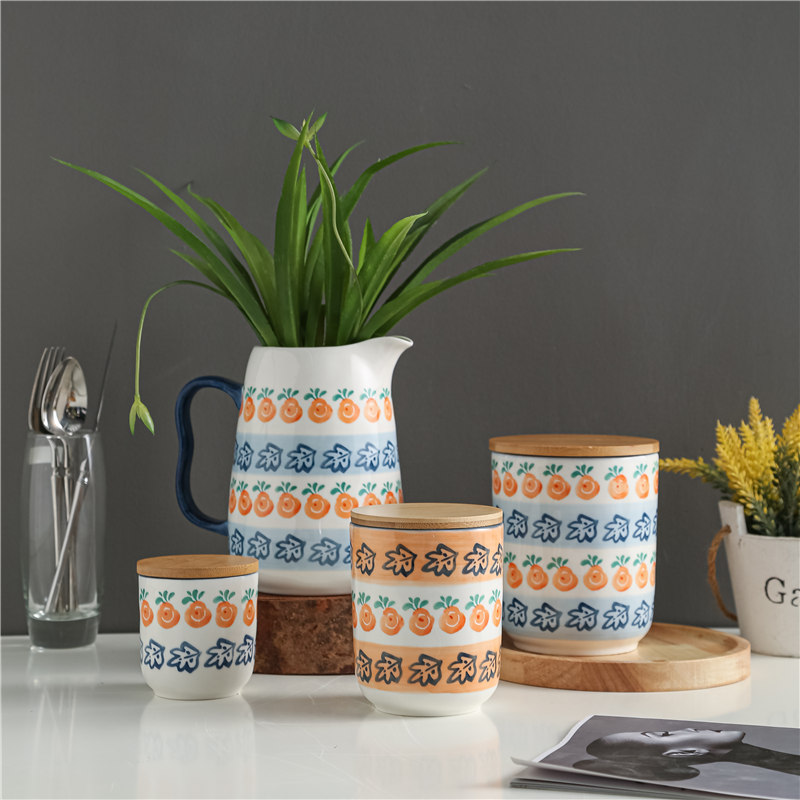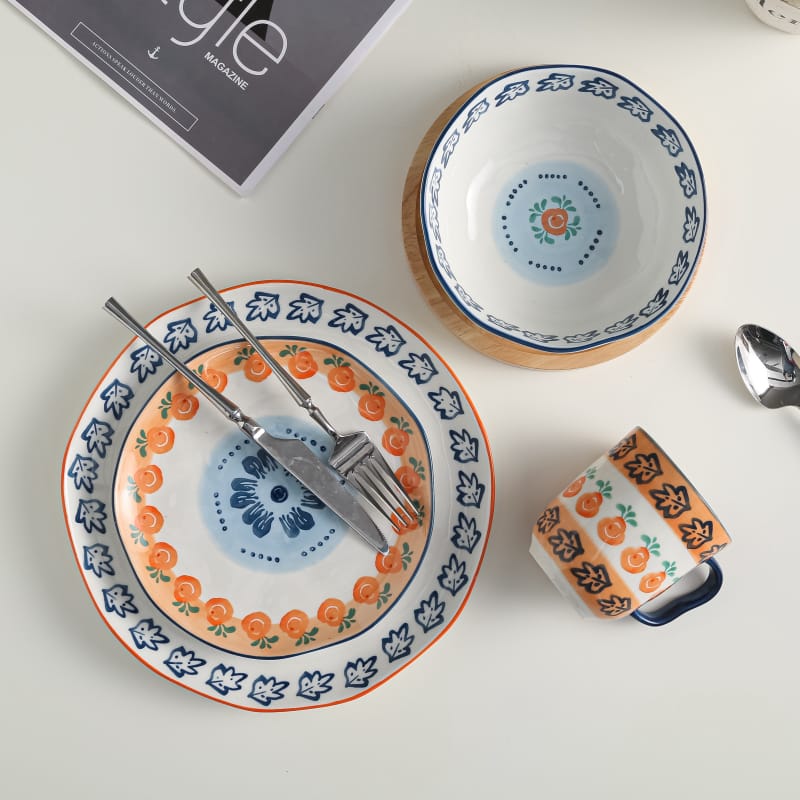 Round plates are a classic choice for serving meals, while soup plates and bowls are ideal for holding soups, stews, and other dishes. Mugs, espresso cups, and mugs with handles are perfect for serving hot beverages like coffee or tea, while the bake pans with ears are great for baking food in the oven. The storage pot with bamboo lid is great for storing dry goods or keeping leftovers in the fridge. Finally, the butter dish is useful for keeping butter at room temperature and readily available for spreading on bread or toast.
Our collection of oval plates, bowls, soup plates, cups, saucers, and mugs offers a variety of shapes and sizes to make every dining experience special. From hearty stews to delicate soups, our bowls are designed with your favorite dishes in mind. Our soup plates and oval plates are perfect for showcasing your culinary creations, while our cups and saucers and mugs are the perfect vessels for your morning coffee or afternoon tea."
Having options for different sizes of storage pots with bamboo lids can be very useful in the kitchen. They can be used to store dry ingredients like sugar, flour, or rice, as well as snacks like nuts or dried fruit. The smallest size can be used for spices or herbs, while the medium size can be used for grains or cereal. The largest size may be used for pasta, baking supplies, or even for keeping fruits and vegetables fresh. The bamboo lid provides an eco-friendly and stylish way to cover and seal these storage pots, keeping the contents fresh for longer periods of time.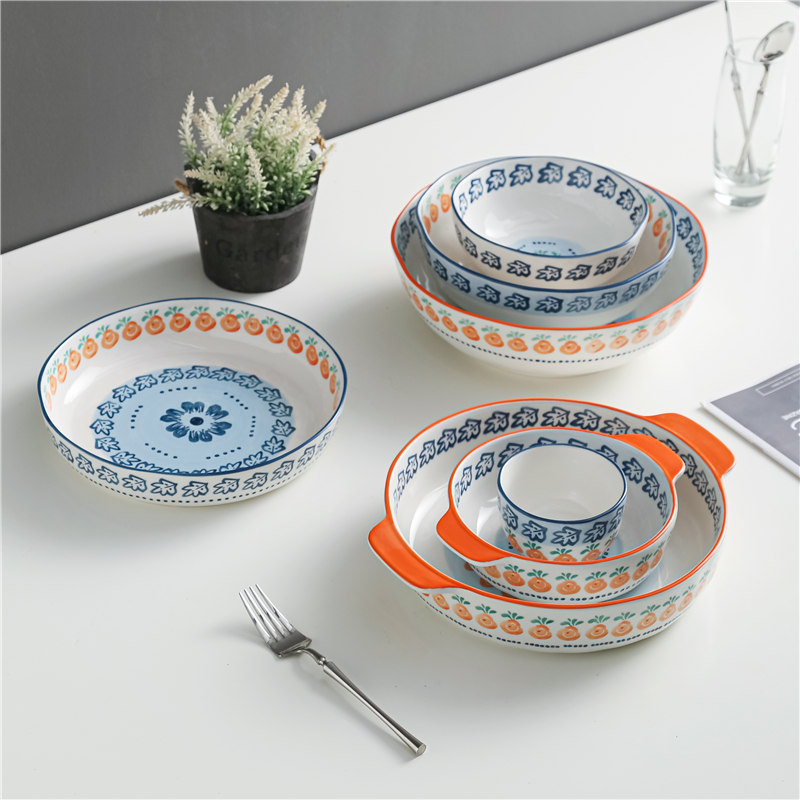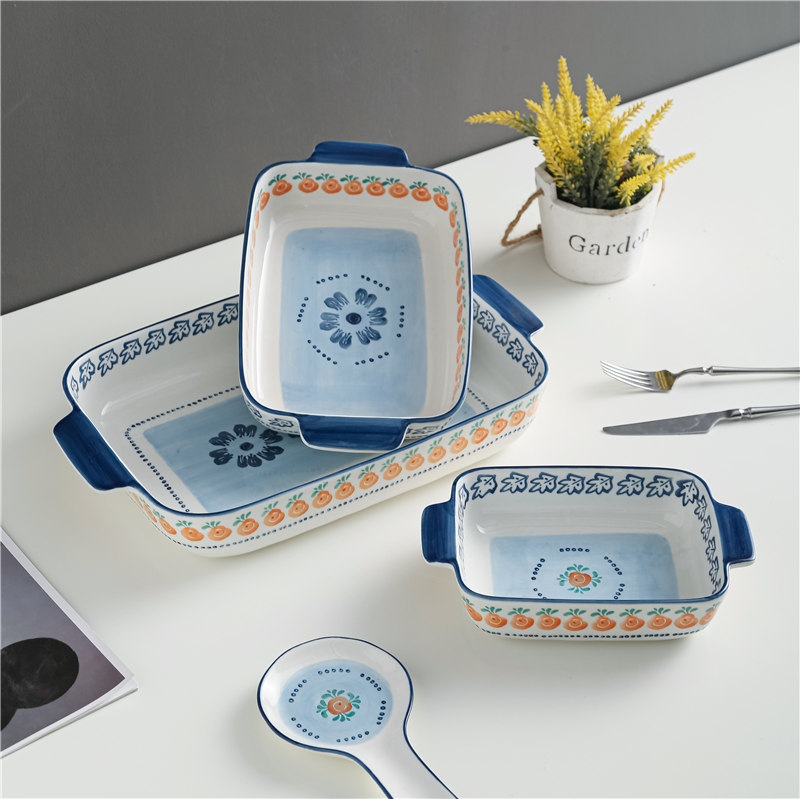 The fact that the collection is easy to clean and scratch-free makes it practical for everyday use, and the fact that it's dishwasher safe (excluding bamboo lid) saves time and effort for those who may not have the time or energy to hand wash their tableware. The high-quality material ensures that the pieces will remain durable and long-lasting, which is an important factor when investing in a tableware collection. This combination of practicality and quality is sure to be appreciated by customers who are looking for both functionality and style in their tableware.
Subscribe to our email list to get information about our latest products and promotions.
---
---