European Style Line Emboss Ceramic Vase &Plant Pot
Product Detail
Product Tags
This european decorative vase and plant pot set is idea of nature. There is three color combine in this ceramic décor. Brown ,white, blue or green. Brown,white and pink. Those dark warm color creat a premium look when interior space. They are funcional for flower decor and plant display.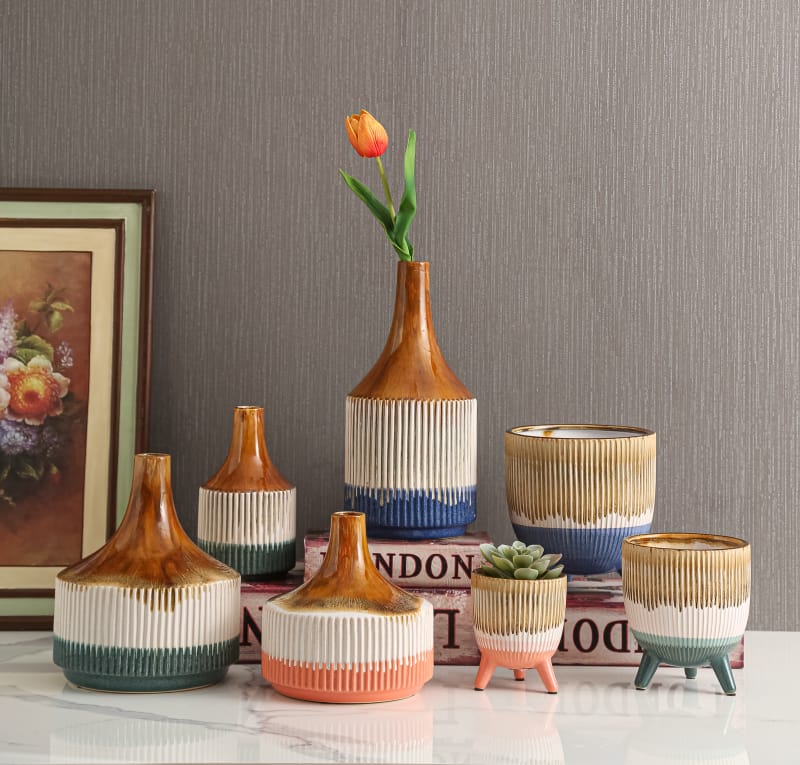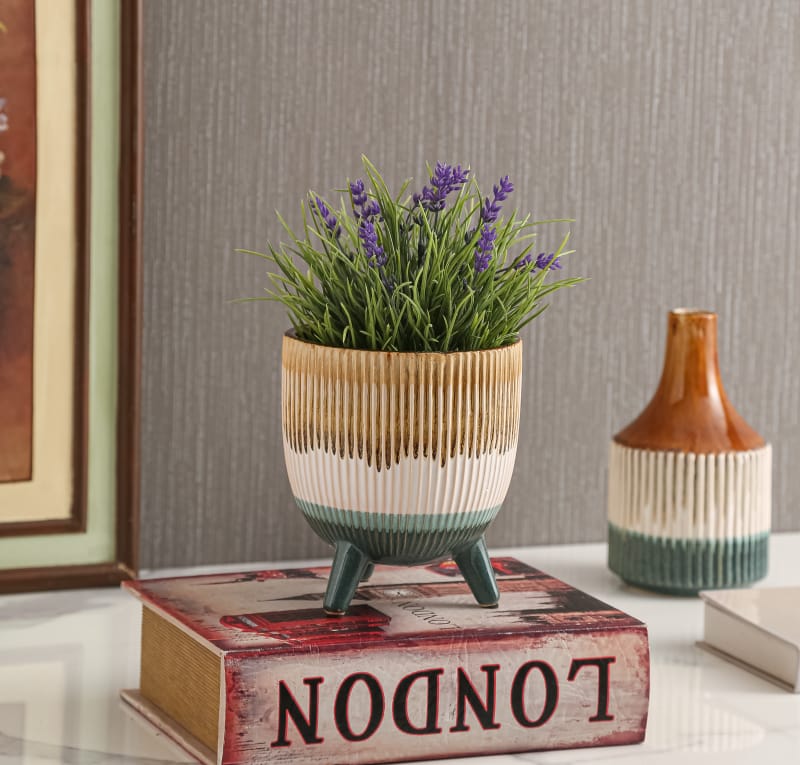 Introducing the European Style Line Emboss Ceramic Vase & Plant Pot, the perfect addition to any nature-inspired space. This decorative set features a unique combination of colors including brown, white, blue, green, and even pink, sure to bring a touch of nature into your home.
The dark warm colors found in this set create a premium look when displayed in any interior space. The set is functional for displaying flowers, plants, or any other natural elements you'd like to incorporate into your decor.
One of the standout features of this set is the line emboss design found on the ceramic surface. This adds an extra touch of texture and depth to the already stunning pieces.
The main color of this set is brown, which when combined with white, creates a truly natural look. Whether you're decorating with plants or simply looking for a beautiful way to display your flowers, this set is sure to impress.
The European Style Line Emboss Ceramic Vase & Plant Pot set is made from high-quality ceramic material which ensures they will last for years to come. The craftsmanship of these pieces is evident, and they are a great investment for any home decorator.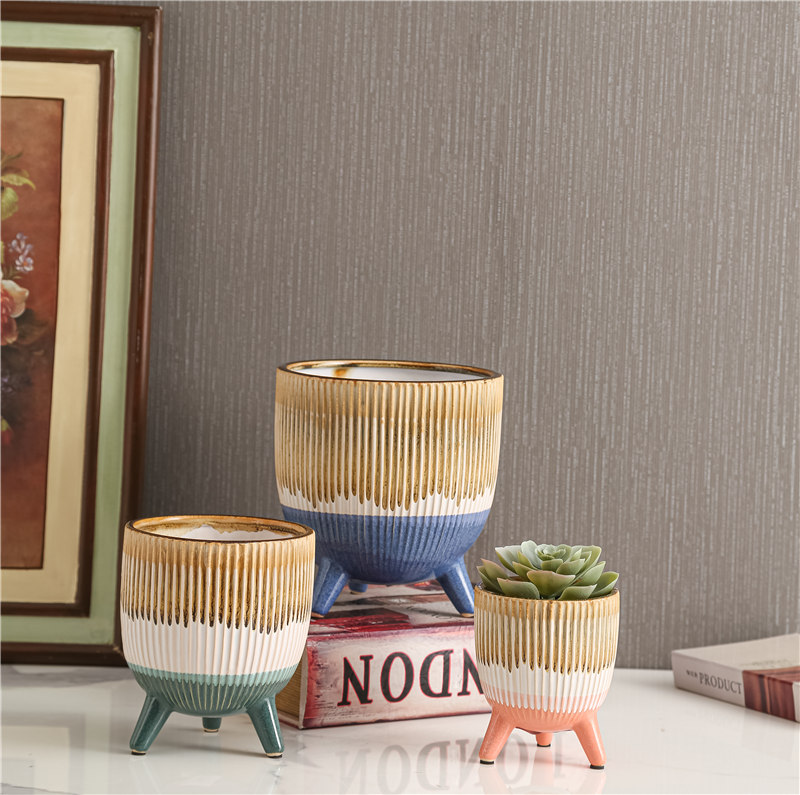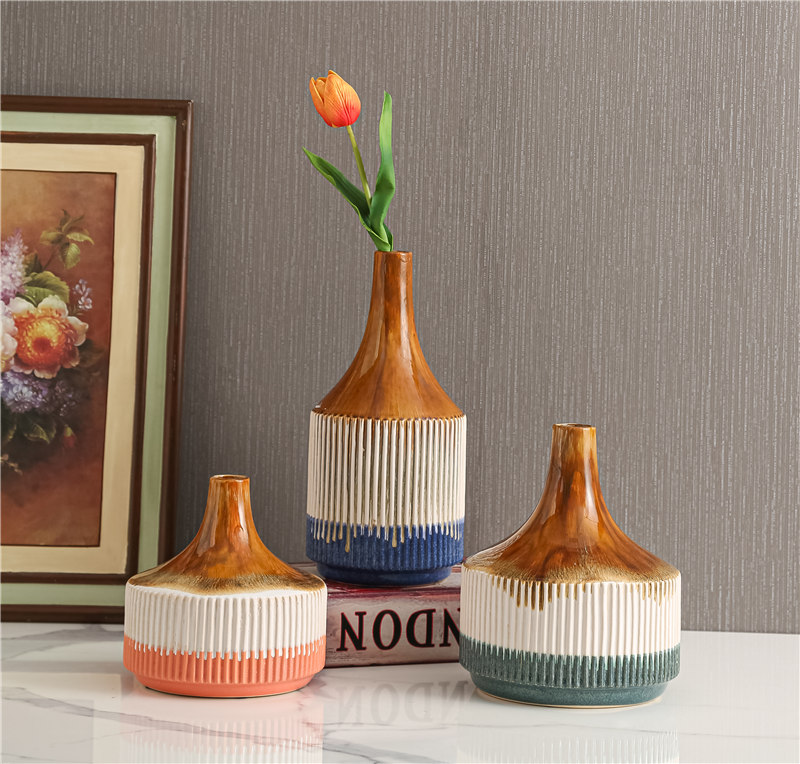 This set is ideal for anyone looking to bring a little bit of nature into their living space. The combination of colors and textures make it versatile and perfect for any decor style.
If you're looking for a beautiful and functional way to decorate your home, the European Style Line Emboss Ceramic Vase & Plant Pot set is the perfect choice. The beautiful color combination, unique emboss design, and high-quality material all come together to create a beautiful and impressive decor piece that you'll be proud to display.
In short, this set is an excellent investment for anyone who appreciates high-quality, beautiful decor pieces that will stand the test of time. So why wait? Add the European Style Line Emboss Ceramic Vase & Plant Pot set to your decor today and enjoy the beautiful, natural look it brings to your space.
Subscribe to our email list to get information about our latest products and promotions.
---
---