Hand Made Ceramic Ocean Style Porcelain Plant Pot & vase
Product Detail
Product Tags
This set of home interior art porcelain ware. Which is low-key retro style, with white glaze as background, the desing idea is ocean and flowers, blue and white color make it like the sea and sky.the pink and green color give us a feel of nature. Three different color make it  more shining. There are vases, flower pot, candle holder, double ear milk pot,all are ideal decoration ceramic item.The small flower plant pot is good for table decor. Suitable for indoor and outdoor decoration as well as garden using.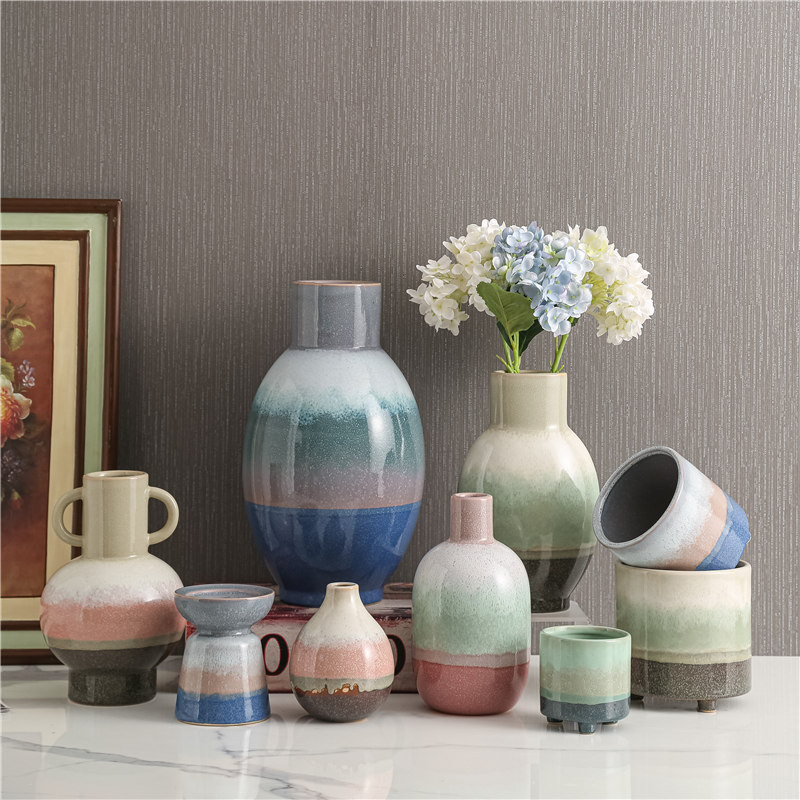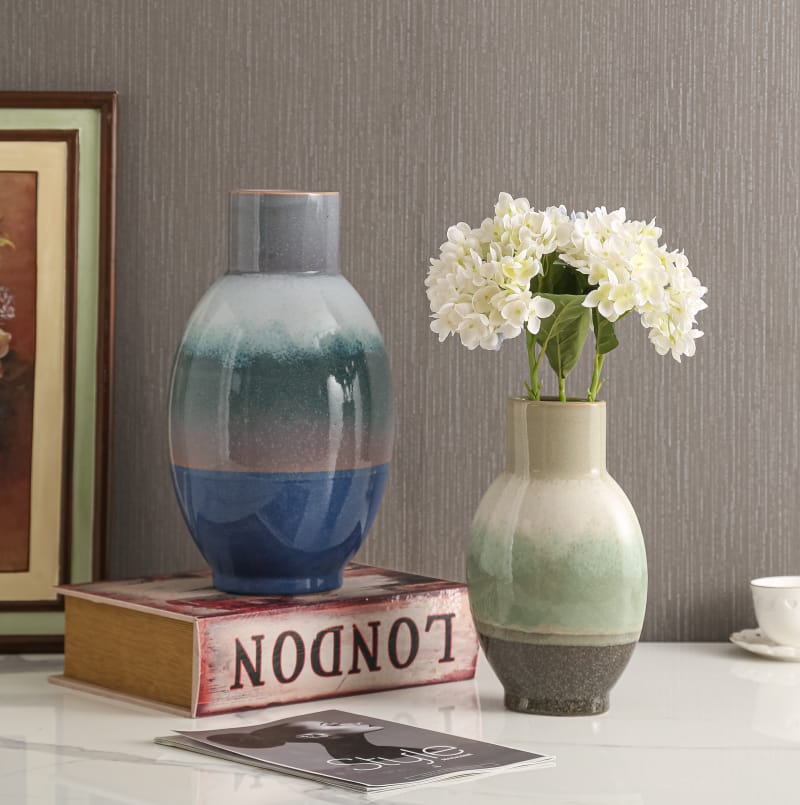 Introducing our beautiful set of home interior art porcelain ware - a collection that combines low-key retro style with stunning ocean and floral designs. This set is perfect for anyone looking to add a touch of elegance and sophistication to their living space.
The white glaze used as the background for these pieces provides a striking contrast, while the blue and white colors evoke a sense of calm and tranquility. The pink and green colors, on the other hand, bring to mind the natural beauty of the world around us.
What makes this set truly special is the way these colors come together. Through a clever use of shading and blending, we're able to create a unique and eye-catching effect that is sure to impress.
When it comes to functionality, this set is hard to beat. Its various pieces, including vases, flower pots, candle holders, and double ear milk pots, make it an ideal addition to any home decor. Whether you're looking to spruce up your living room, bedroom, or balcony, these beautiful items are sure to complement your existing style.
One particular highlight of this set is the small flower plant pot, which is perfect for table decor or your home garden. Its small size and beautiful design make it an ideal choice for adding a touch of color and life to any space.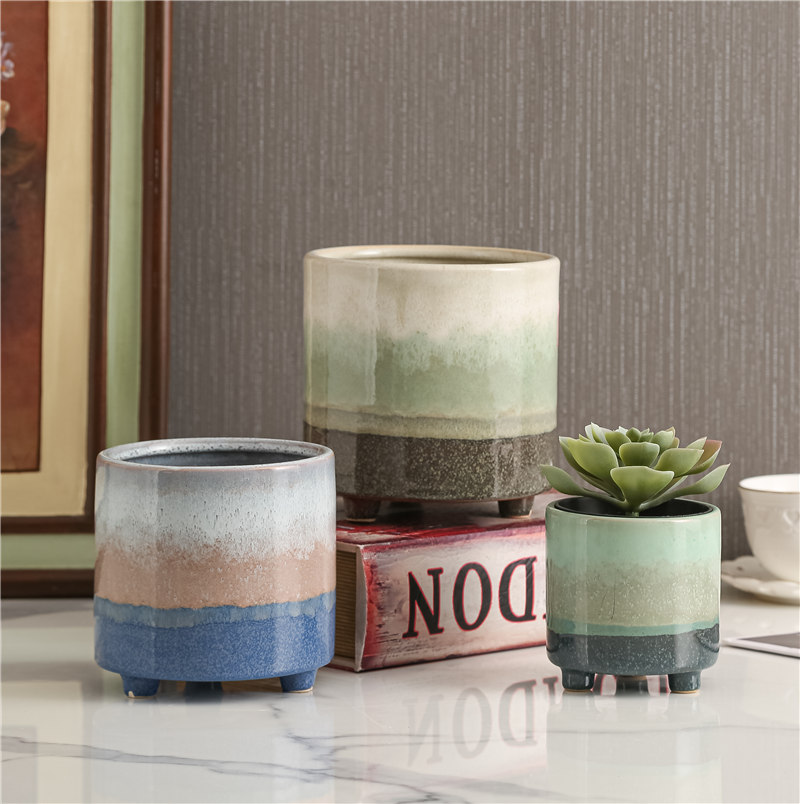 But that's not all - our art porcelain ware is not only beautiful but also practical. It's suitable for both indoor and outdoor decoration, making it the perfect choice for anyone looking to give their garden a vibrant and positive feel.
Overall, our art porcelain ware is a must-have for anyone looking to add a touch of elegance and sophistication to their home decor. So why wait? Order your set today and see for yourself why these beautiful items are quickly becoming a favorite among art lovers and home decor enthusiasts.
Subscribe to our email list to get information about our latest products and promotions.
---
Previous:
Nordic Style Simple Ceramic Slim Vase
---