American Style Dinnerware and Kitchenware and Coffee/ Tea Set with Sunflower Design Handpainting Color
Product Detail
Product Tags
Inspired by sunflower and pineapple, bright colors and attractive fruit, stimulate the human appetite, bring us a pleasant experience. The pattern made by decal and with hand-painted colors to let the whole set more colorful and looking nice. For this kind of product, the most importance is to make good quality decal to ensure nice flower design and paint perfect color glaze for final good finishing. It is America style suitable for America market and also good for Europe and Middle East market. We have more other designs for customer's collection and also make for customer's OEM designs. We can ensure the product safe for food with low lead and cadmium which can pass CCIB test.  It is fired with high temperature to ensure dishwasher, microwave and oven safe.  Suitable for home use, restaurant, hotel etc.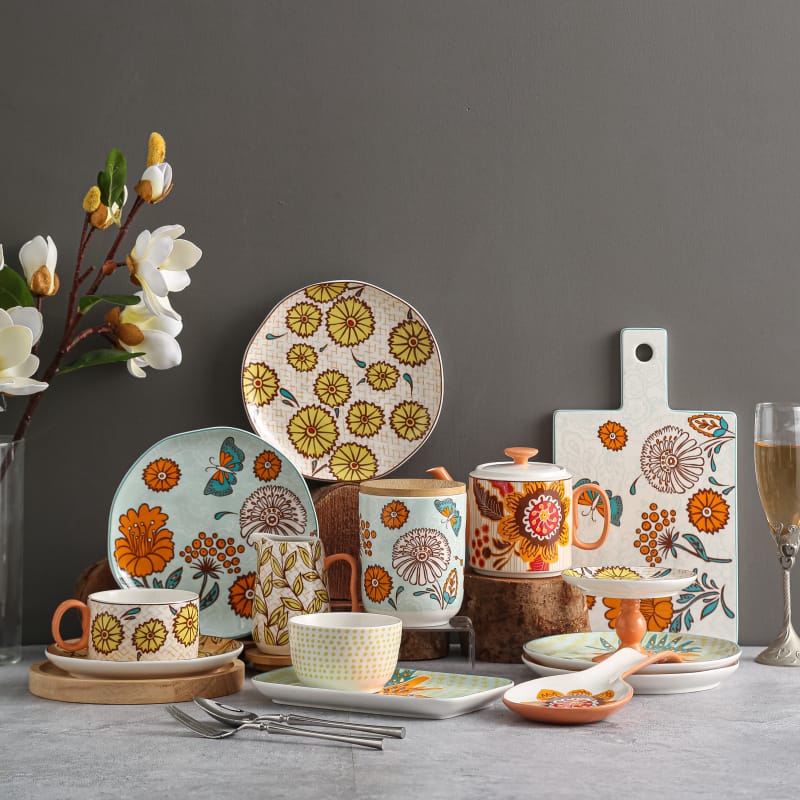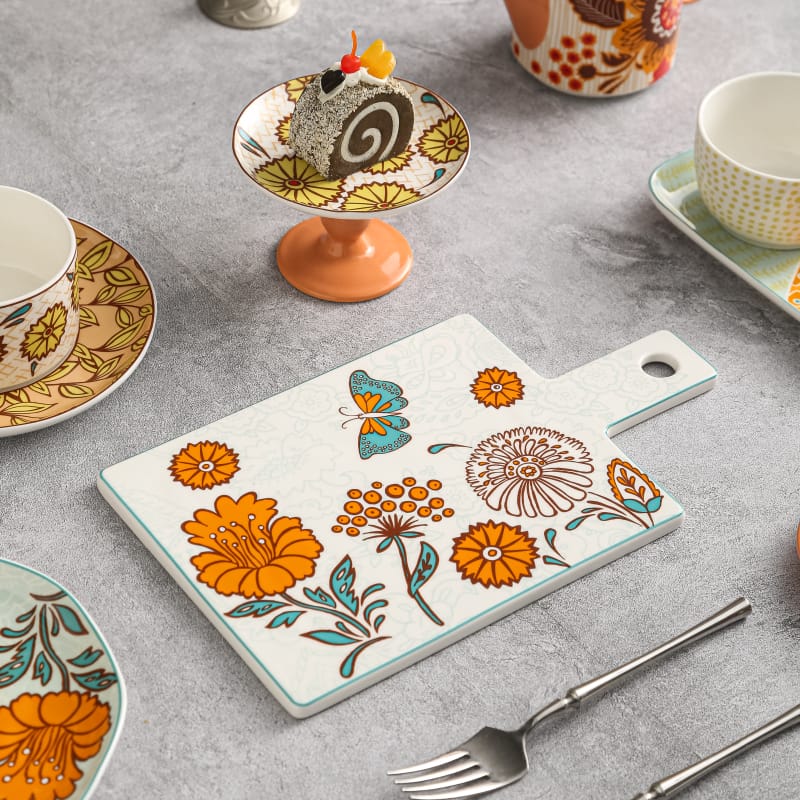 The cake pan could put cake or snack, combined the porcelain pot to pour into hand-brewed coffee, which is satisfied at home or coffee shop during the afternoon or weekend. Plates, bowls, cups, tea pot, cake stand, tray and catering group products in different sizes and designs can be selected in the desired quantity to create a personalized and unique set. Elevate your dining experience setting your table with our new collection. The canister and chopping board is good for kitchen use.
Normal exporting packing, mail box packing and gift box packing can be customized, it is good selling as bulk unit item in supermarket or chain stores or sell complete dinner set like 20pcs/30pcs/12pcs/16pcs etc.  It can be also packed in mailbox to do e-commerce business.  It is a nice household porcelain items for every family and all people will like it.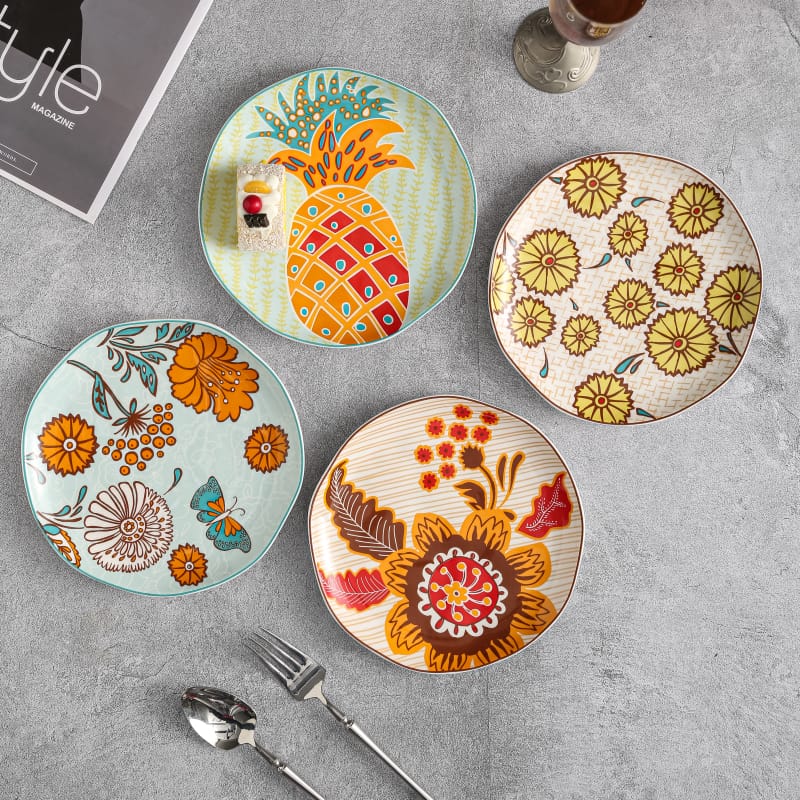 Subscribe to our email list to get information about our latest products and promotions.
---
---