Garden Hand-printed Flower Tableware for Gift
Product Detail
Product Tags
This Garden range is made by unique hand printed glazing with flower pattern, and the green color could impact our vision, bring us a wonderful dining experience.
Under glazed color process insulation food and paint layer, which is safe to touch with food directly. And the shiny surface is easy to clean, all pieces are dishwasher, microwave and oven safe.
Each piece is carefully selected. After several times QC inspection, sure that each pc is high quality finishing with good strong packing. Normal exporting packing, mail box packing and gift box packing can be customized.
We have different designs on this design, please contact our email to get more details!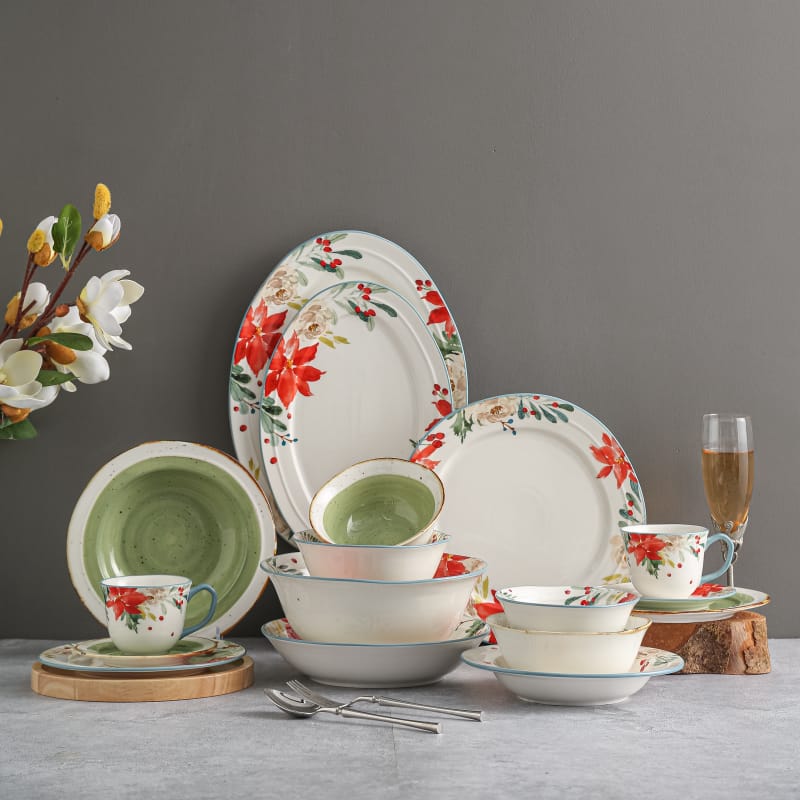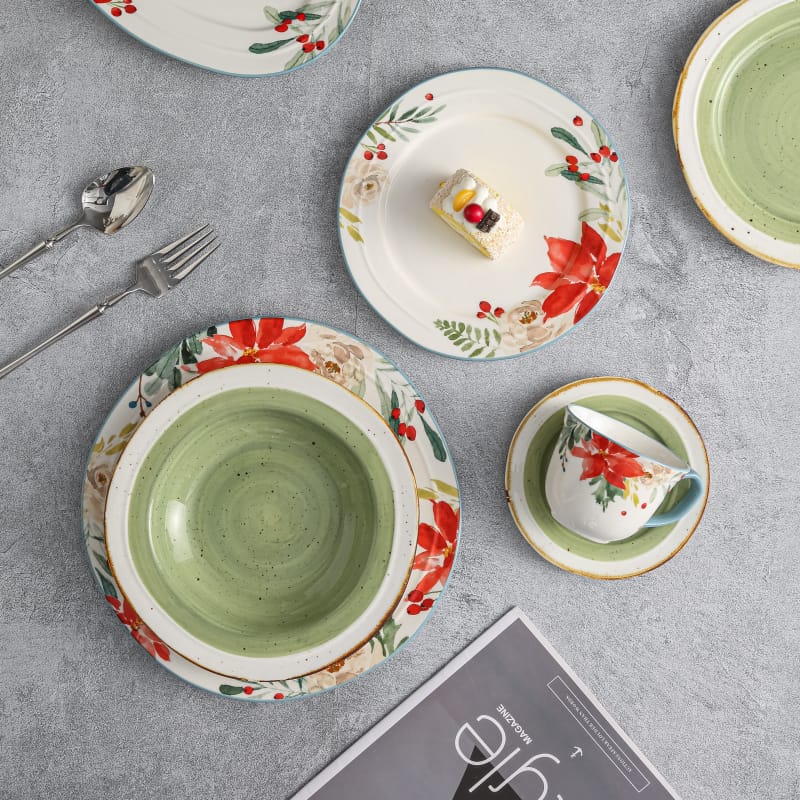 This tableware is beautifully made with a lovely floral print and the green color.
The under glazed color process that is safe to touch with food directly is typically referred to as "food safe" or "lead-free" glaze.  This type of glaze has been specially formulated and tested to ensure that it does not contain any harmful chemicals or toxins that can leach into food when it is heated or stored.  Keep in mind that not all ceramics are made with food-safe glaze, so it's important to check with us if you are unsure about the safety of a particular product.  Additionally, it's always a good idea to wash any ceramic dishes or utensils thoroughly before using them with food. It's always convenient to have kitchenware that is versatile and easy to clean.
Choosing different shapes of dishes and cups can add variety to your table presentation and suit different occasions or settings. Oval discs are great for serving main dishes, while disc bowls can be used for salads, soups or snacks. Cups can customized in different shapes and sizes, ranging from espresso cups to large mugs, depending on your preference. Saucers can be paired with cups for serving coffee or tea, or used separately for small dishes such as desserts or appetizers. Overall, selecting the right shape of kitchenware can enhance the visual appeal of your meals and make them more enjoyable to consume.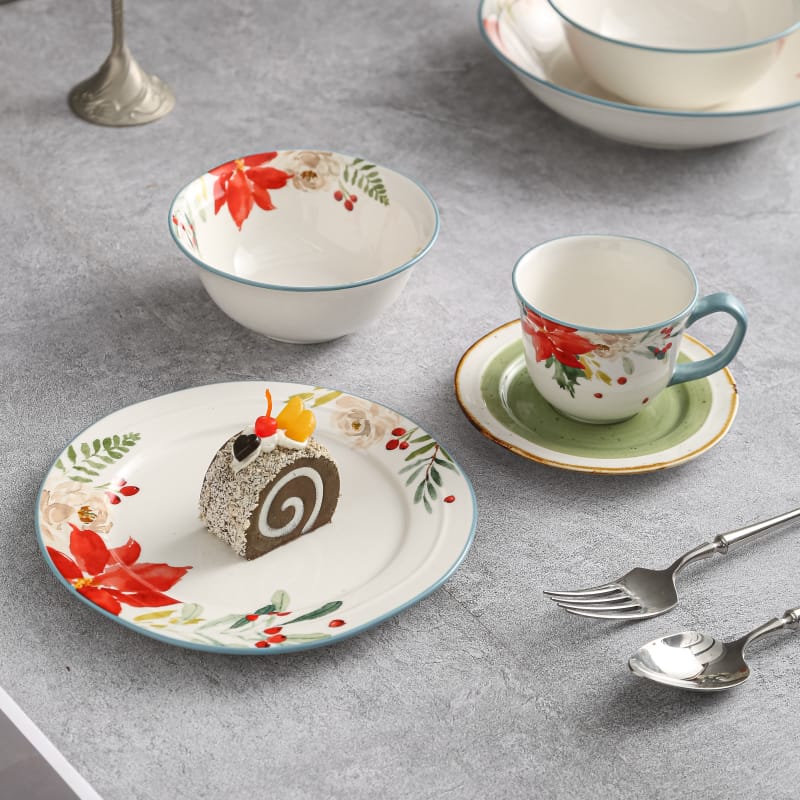 Subscribe to our email list to get information about our latest products and promotions.
---
Previous:
American Style Dinnerware and Kitchenware and Coffee/ Tea Set with Sunflower Design Handpainting Color
---