Hand-Embossed Multi-color Ceramic Garden Flower Planter
Product Detail
Product Tags
This serie of garden pots are handcrafted with the embossed texture on the surface. Inspired by leaf, this serie consists of planters of different shapes, different embossed plant patterns.
We use machine to sculpt the leaf reliefs of the whole pot body, which could save time and at the same time lower the cost.
There are three kinds of color glaze displayed on each item, and the three kinds of glaze are combined at high temperature to produce a natural gradual transition effect from shallow to deep. Therefore, the color of each item is not exactly the same, this is the charm of kiln glaze. Each piece is unique and one-of-a-kind.The whole collection is suitable for casual, simple rooms and can be used for botanical or artificial flower decorations.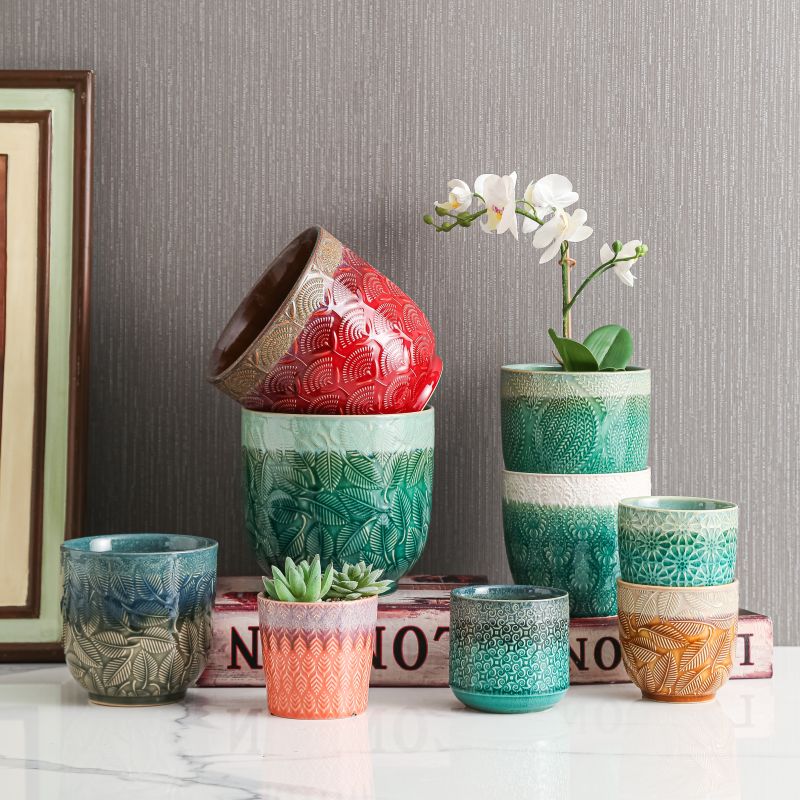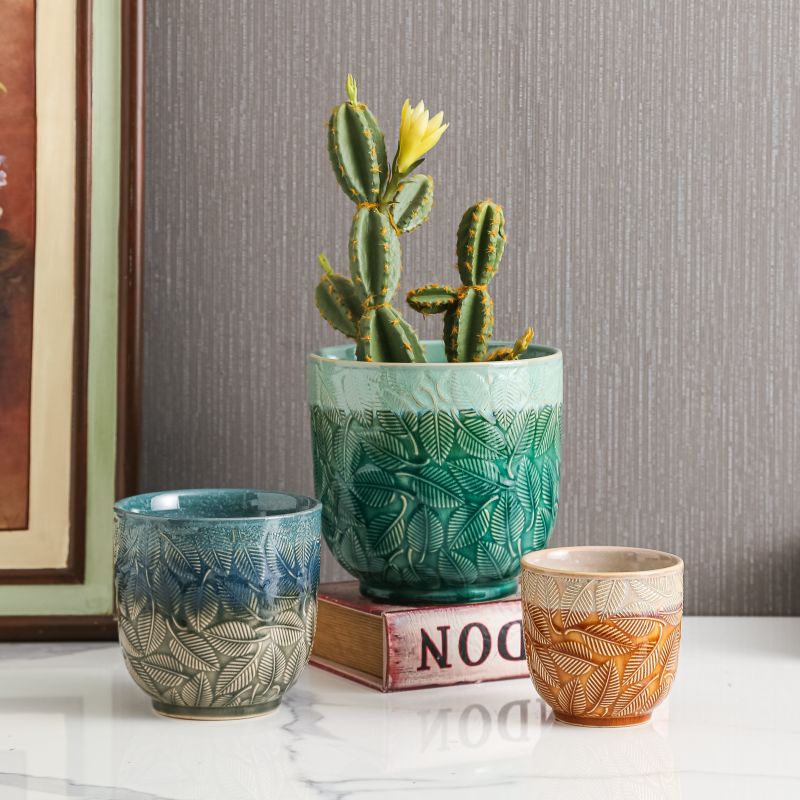 This serie of hand-embossed multi-color ceramic garden planters with its exquisite details and unique color fusion, making each sweet and charming vessel for fresh bouquets or succulents for sure.
The designer uses different shapes of green leaves as hand-embossed pattern as the theme and three different color combinations to create a unique romantic atmosphere of the garden. The three colors of red, green and brown selected are the three most common colors in gardens, which perfectly fit the theme of garden style.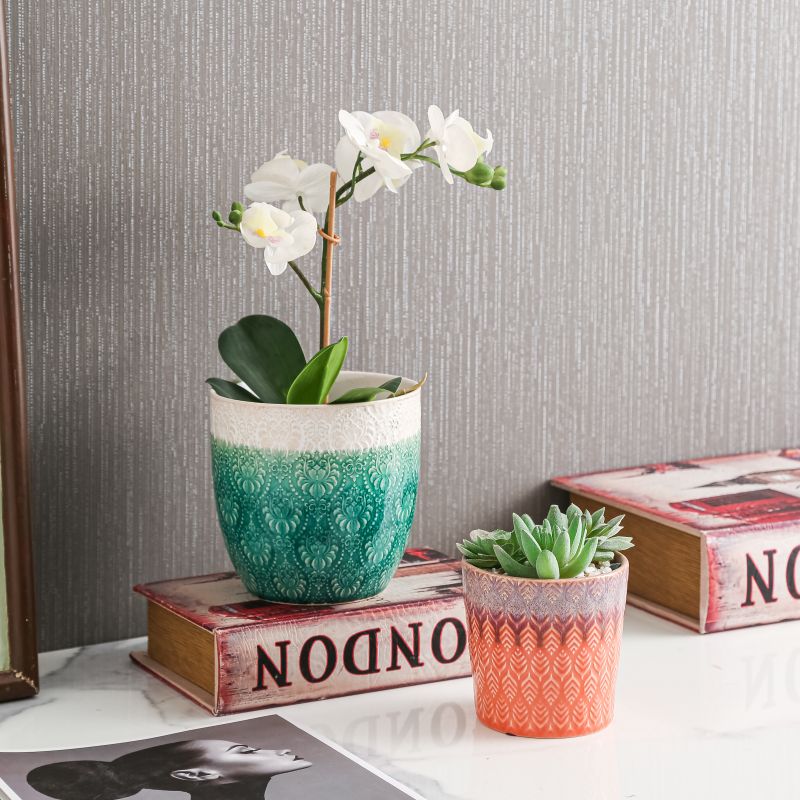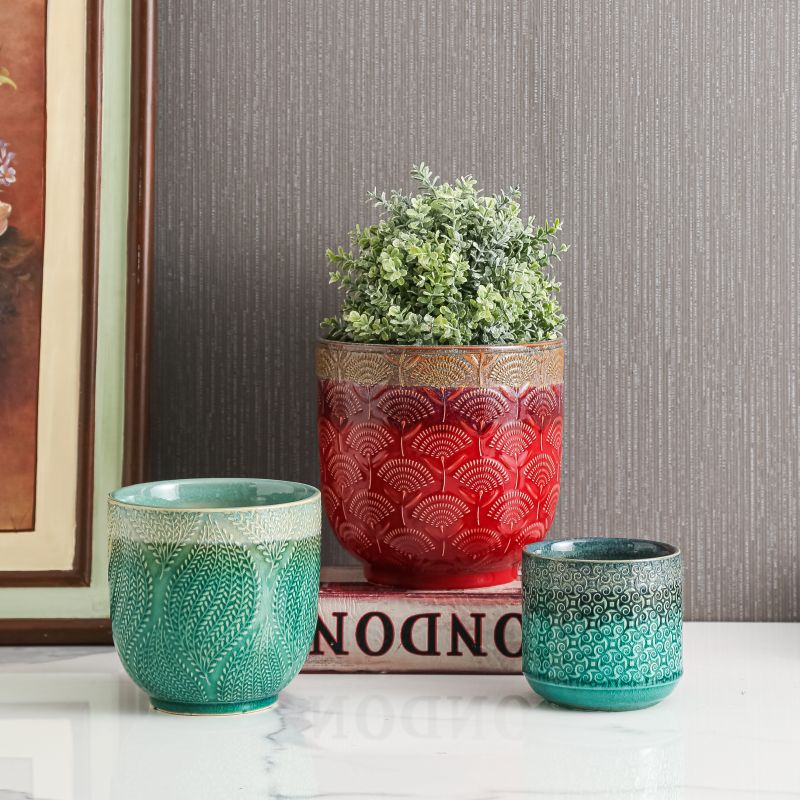 Each piece uses high quality ceramic materials, durable and reliable. Its vivid appearance and bright colors are popular with garden lovers and flower growers.
No matter how big your garden area, this serie of hand-embossed multi-color ceramic garden planters perfectly adds elegance to it. It is not only an excellent choice for garden decoration, but also an ideal vessel for providing a comfortable environment for plants.
Subscribe to our email list to get information about our latest products and promotions.
---
---