Ceramic Tabletop Decoration Items with Opulent Handmade Beadwork
Product Detail
Product Tags
Suitable for tabletop decoration, this ceramic collection offers various selections in sizes and shapes as candleholders, Jar and vases. The highlight of this collection is its exquisite ornamental work in pearl. Each piece is crafted with material of flawless pearls, while gold plating finish adds to the brilliance of the collection. More customized shapes with same design are warmly welcomed.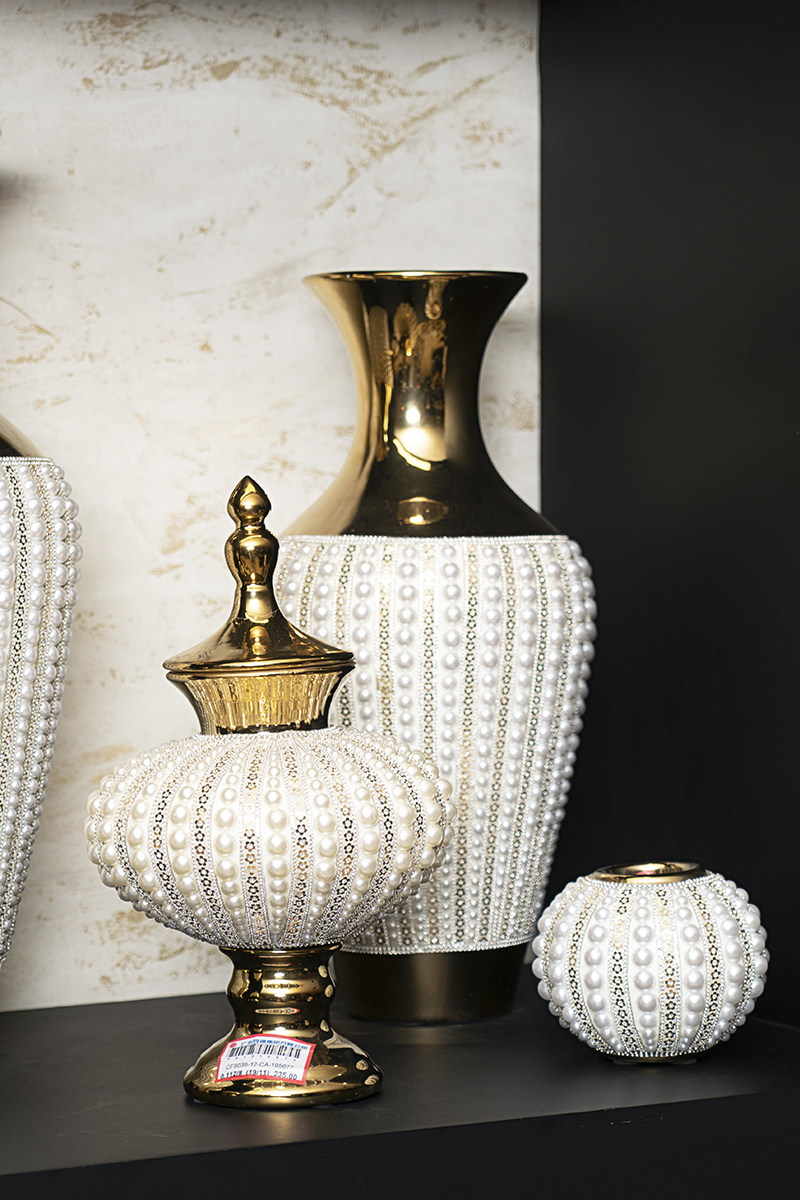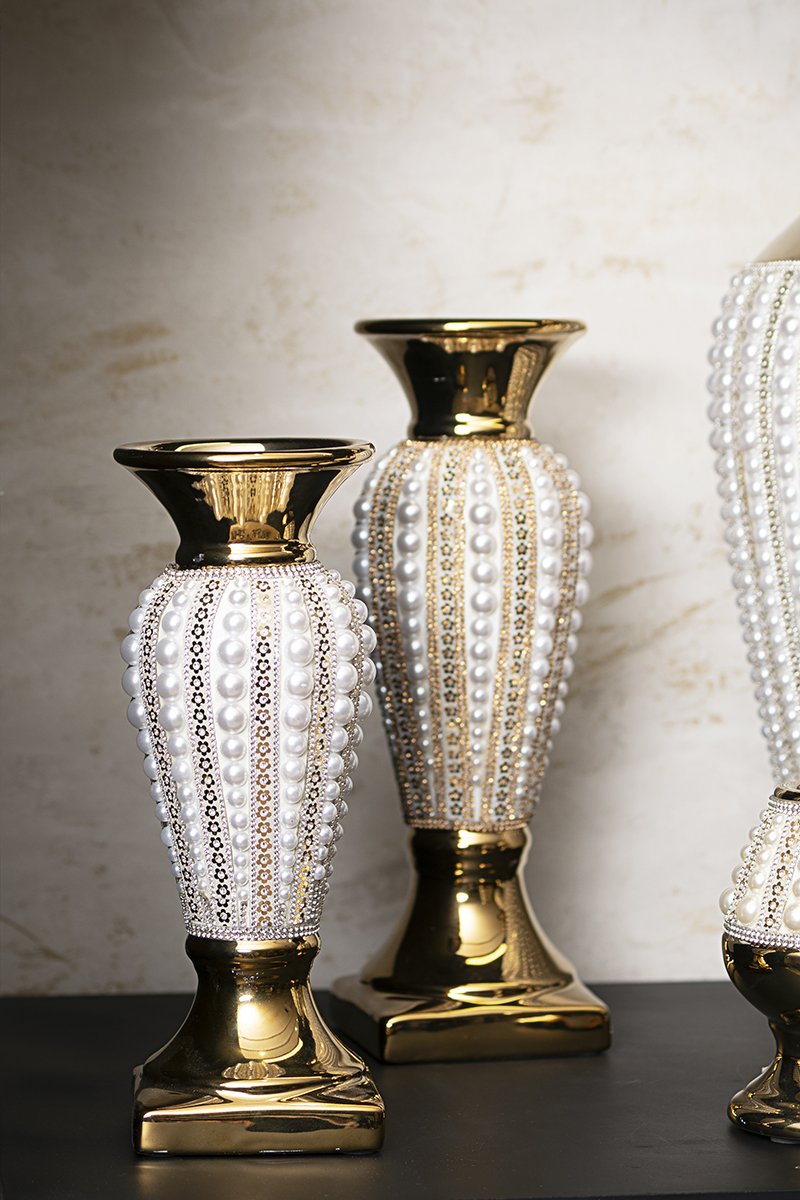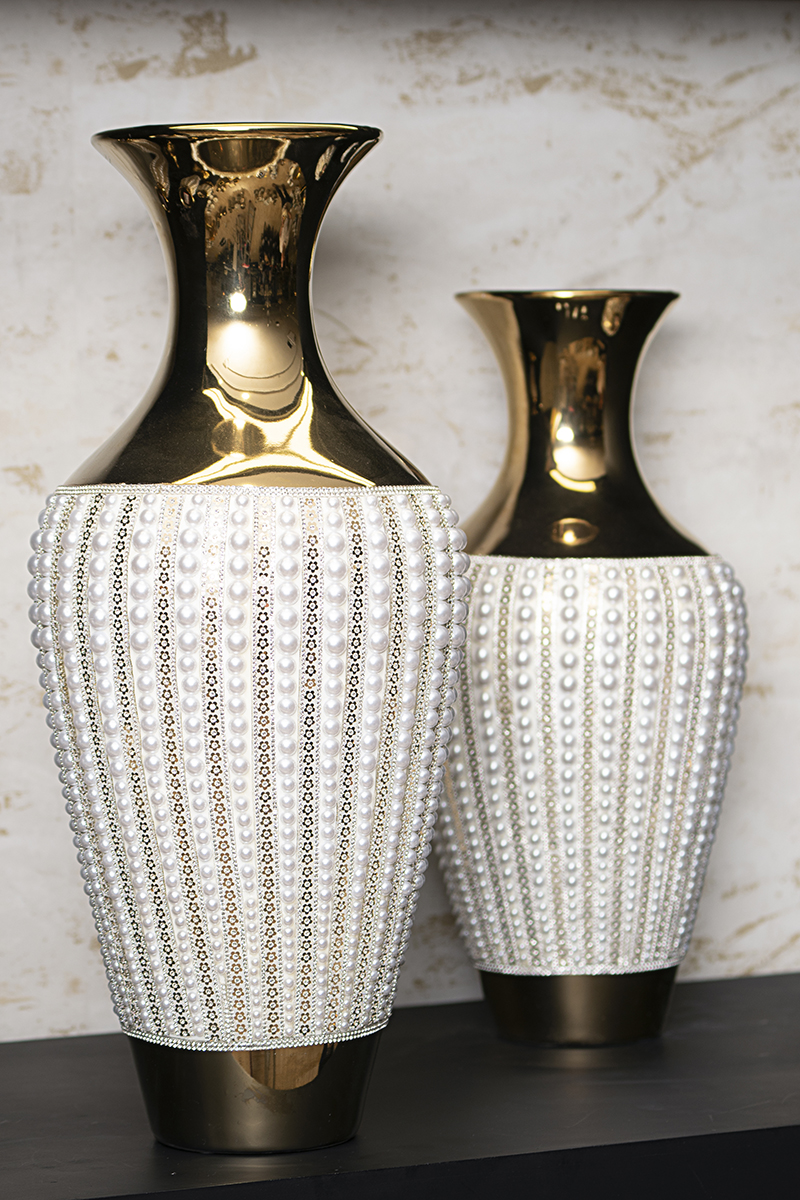 Decorated with beadwork, this ceramic electroplating desktop set is an exquisite and unique decoration, which perfectly combines traditional craftsmanship with modern design. Each ornament is made of high-quality materials, and after fine electroplating process, it presents a metallic luster, highlighting luxury and sophistication.
The set contains a number of ornaments of different shapes and sizes, which can be freely matched according to personal preferences to create a variety of unique decoration effects. This ceramic set is suitable for home, office, business places and other scenes, embellishing the space more exquisite and fashionable.
Subscribe to our email list to get information about our latest products and promotions.
---
---