Round Tableware Set, in Matte
Product Detail
Product Tags
This durable pottery tableware set is composed of two main colors, grey and light brown. The whole set is in matte texture, which brings users a high-level retro atmosphere. The surface of each piece is designed as a rustic texture to enhance dining experience. This set includes 3 pieces of plate in different sizes, two salad bowls, a coffee set with saucer, and a mug. This collection is preferred by horeca and Japanese restaurant.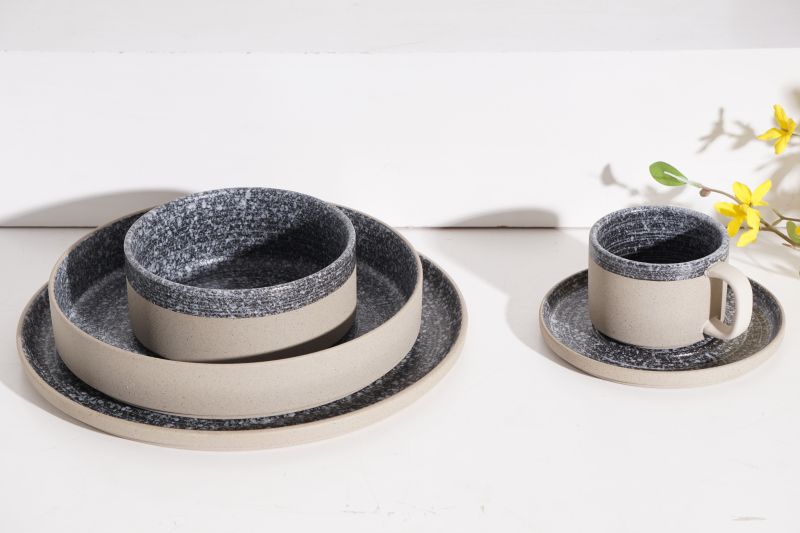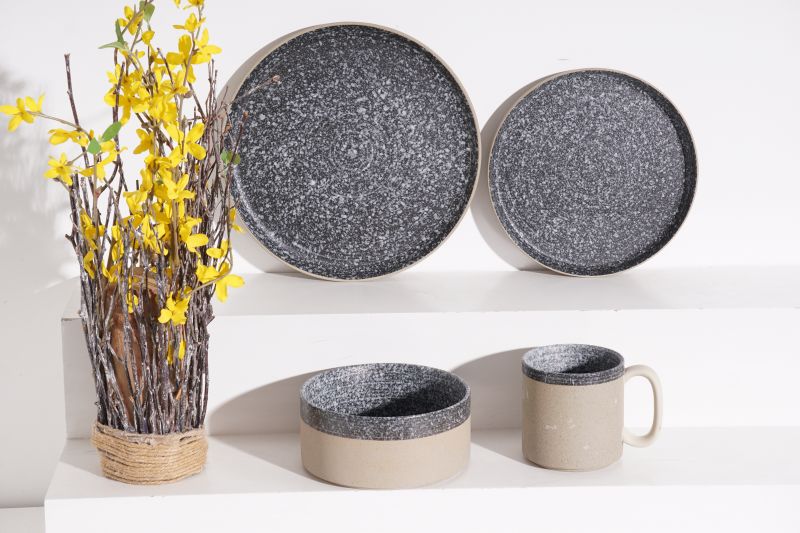 This exquisite oval porcelain bowl and plate set, with its unique matte texture and annual ring pattern, brings you a natural and elegant dining experience. This set is made of high-quality ceramic materials and has been processed carefully to ensure the durability of the product.
The matte texture treatment not only provides a comfortable touch, but also increases the anti-slip property of the product, giving you more peace of mind when dining. In terms of design, the oval shape is unique, which not only presents a strong sense of modernity visually, but also incorporates natural elements.
The decoration of the annual ring pattern makes each bowl and plate full of the power and breath of life, giving people a feeling of being close to nature. In addition, this ceramic bowl and plate set is not only suitable for daily dining, but also very suitable as a decoration on the dining table or cabinet, adding an artistic atmosphere to your home.
Subscribe to our email list to get information about our latest products and promotions.
---
---