Lucky Red Porcelain Tabletop Pieces, in matte
Product Detail
Product Tags
This red porcelain tableware set uses red as the main color, and brown is added at the bottom as the color match. The combination of different colors brings visual impact. The set includes 3 pieces of plates with big, middle and small size, a fruit bowl, and a mug. If you want more design, we have other colors such as blue, green, white…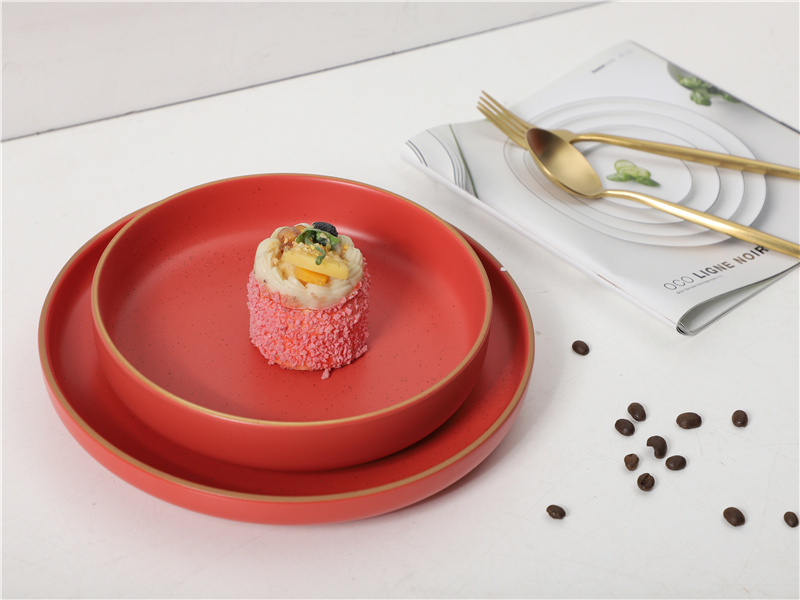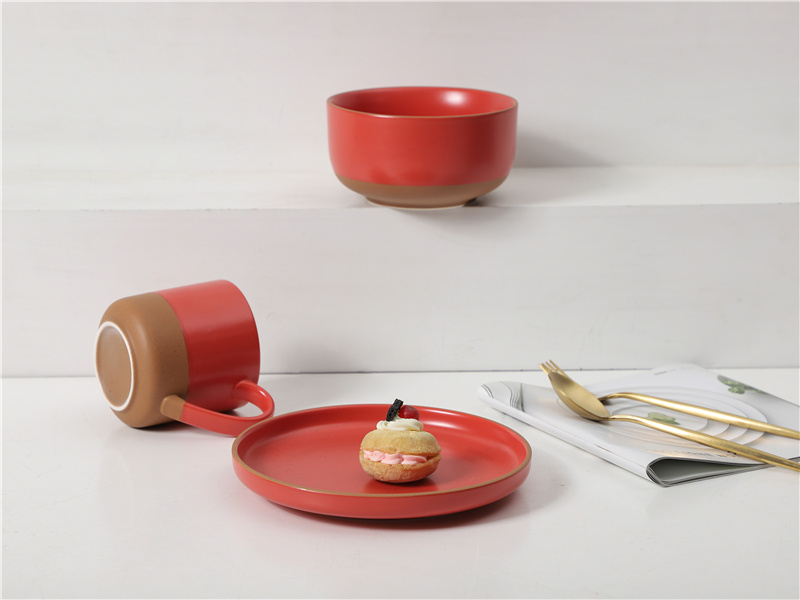 This colored glaze porcelain tableware set shows a vibrant and warm atmosphere with its bright red as the main color and deep brown as the color matching. Our sets include a fine range of plates, bowls, and mugs.
Each item is accented with red and decorated with brown in the bottom. We choose high-quality ceramic materials to ensure the durability and practicality of the product. Not only is this set perfect for everyday dining, it's also perfect for displaying on special occasions or theme parties.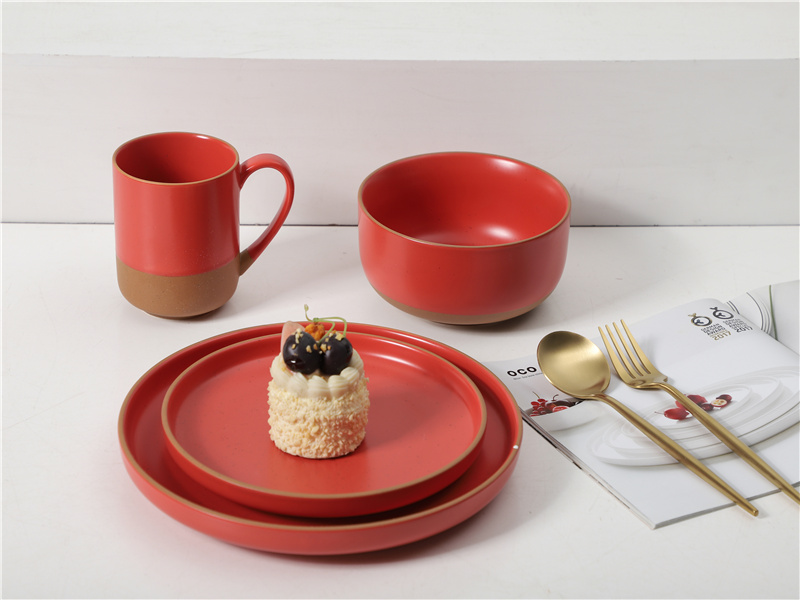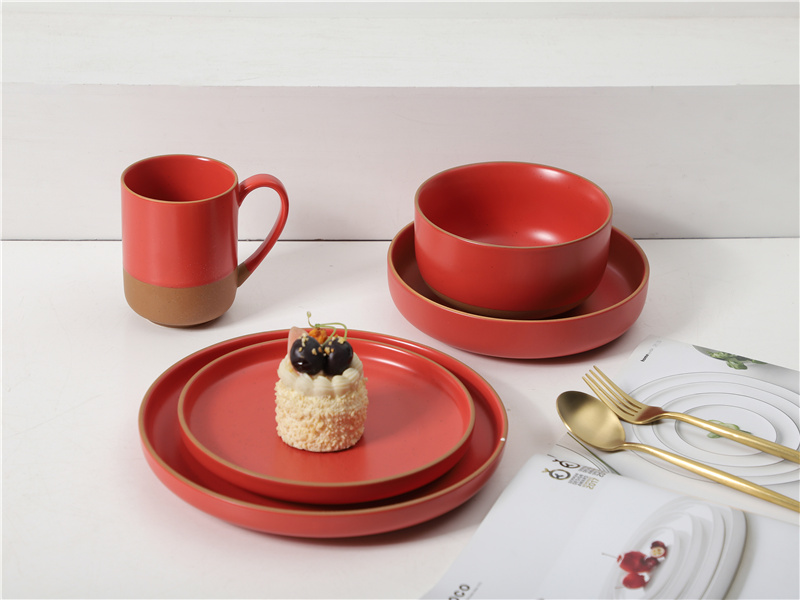 Whether it is a dinner with the family or a small gathering with friends, this dinnerware collection can make your dining table more unique and eye-catching. It will bring a sense of warmth and liveliness to your table no matter the occasion.
Subscribe to our email list to get information about our latest products and promotions.
---
---