Geometric Pattern Modern Ceramice Home Decorative Items
Product Detail
Product Tags
This series is based on the waves and flame of inspiration for the modern style, containing ceramic flower vase, ceramic jar, plates, candles holder and triangular flower POTS, the material is stoneware, using high-quality porcelain clay as raw material, wavy pattern is not the decal paper, all designs are transparent glaze water on hand-painted then fired after 1280 degrees to make smooth so it looks more natural,
The whole series is suitable for casual, simple rooms, vases for planting various plants or artificial flowers, candlesticks for indoor decoration of vases, covered altar for storage, plates for holding candy, chocolate and various snacks, etc.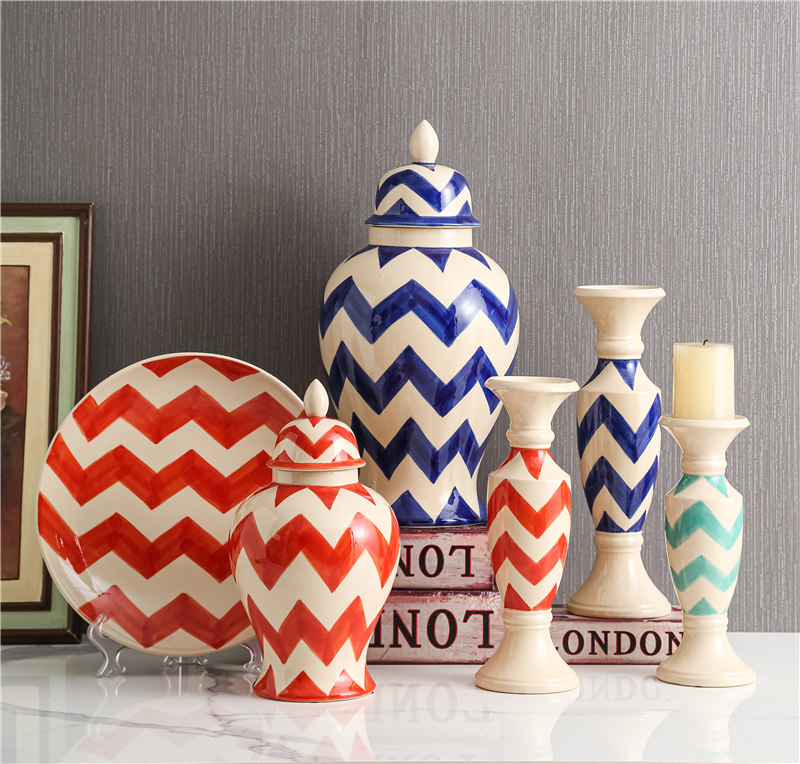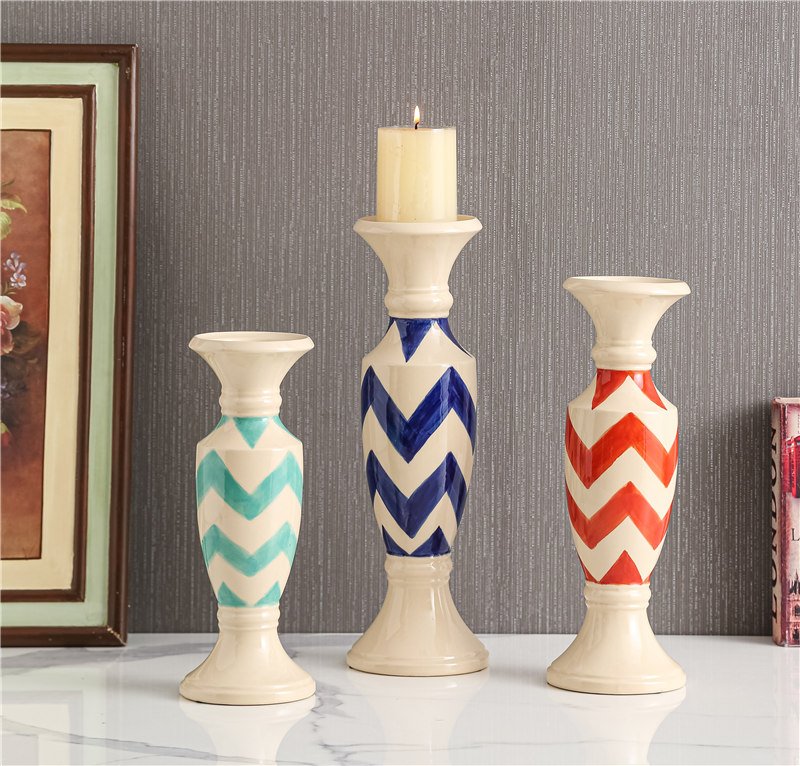 Introducing our latest ceramic home decor series that perfectly combines modern style with wave design - the Geometric Wave Pattern Collection. Whether you're looking for a stunning vase, jar, plates, candles holder, or a triangular flower pot, this series has got you covered. Crafted from high-quality porcelain clay, every piece of this collection boasts a beautifully hand-painted cream background that is complemented by the series' signature geometric wave pattern.
Creating these stunning pieces of art required a combination of expertise, creativity, and inspiration from waves and flames. The result is a collection of unique ceramic home decor items that perfectly capture the essence of contemporary design. The use of stoneware and transparent glaze water makes every piece smooth to the touch and enhances its natural beauty further.
Each item in this collection is versatile and complements any casual or simple room design. The vase is perfect for planting different plants or artificial flowers, while the candlestick adds sophistication to indoor decor. The covered altar provides a stylish storage solution, and the plates come in handy when serving candy, chocolate, or any of your favourite snacks.
Our team of artisans has gone above and beyond to create a series that is perfect for any home decor. The hand-painted wavy pattern of the Geometric Wave Pattern Collection makes it unique and eye-catching, and its natural appeal creates a sense of warmth in any room.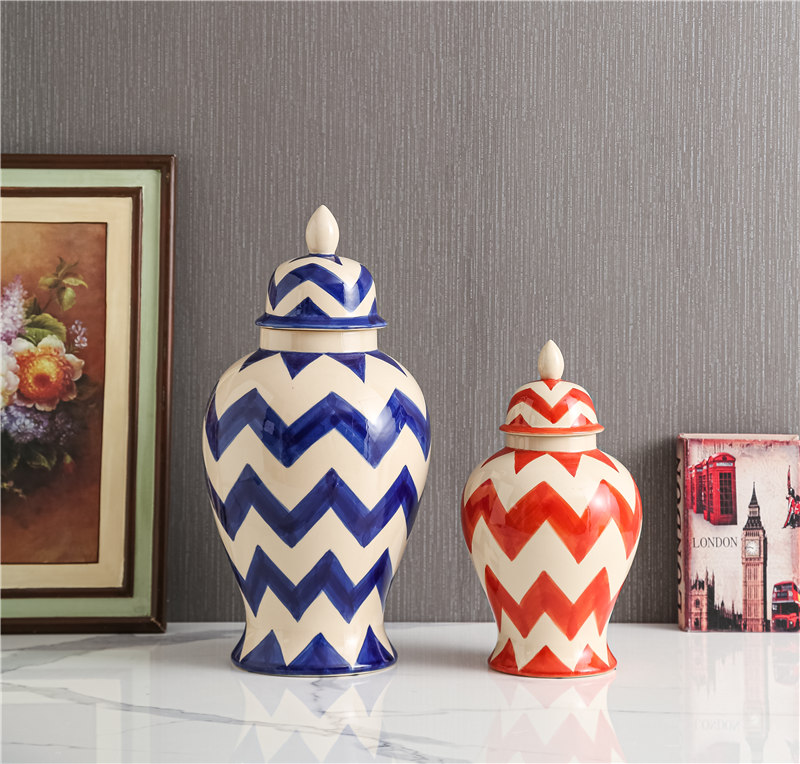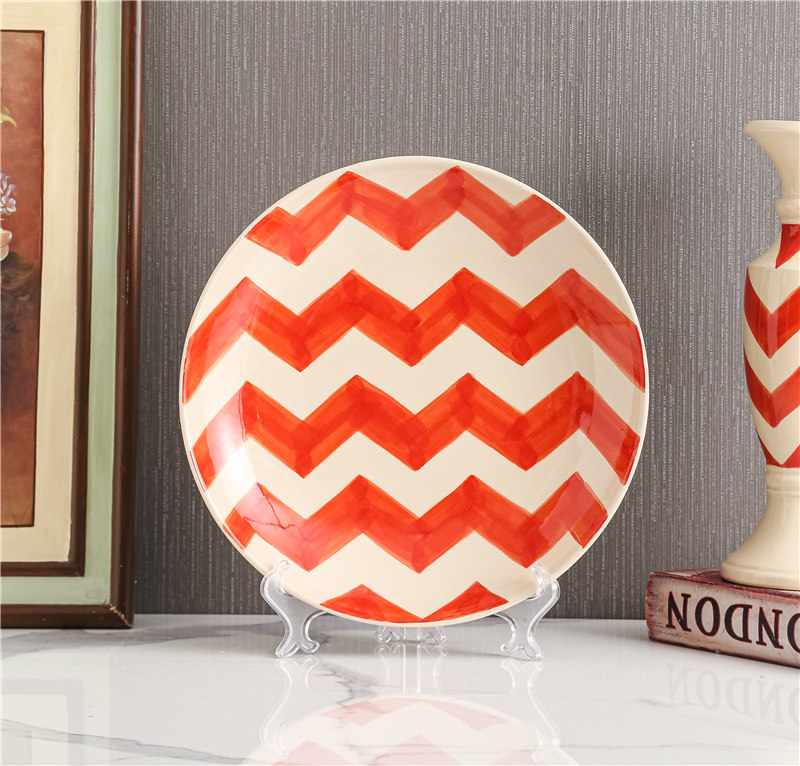 Furthermore, the products in the Geometric Wave Pattern Collection are also durable and long-lasting. They are made of high-quality materials and fired at 1280 degrees to ensure that each item is created to withstand the test of time. Whether you want to revamp your living room, bedroom or any other space, this collection is the perfect addition to your collection.
In conclusion, the Geometric Wave Pattern Collection is an astounding blend of creativity, craftsmanship, and quality. Its versatility and aesthetic appeal make it a must-have item for every home. Our ceramic home decor items reflect our commitment to creating premium quality products that meet the expectations of our customers. Place your order today and transform your room into a stylish, yet comfortable abode with the Geometric Wave Pattern Collection.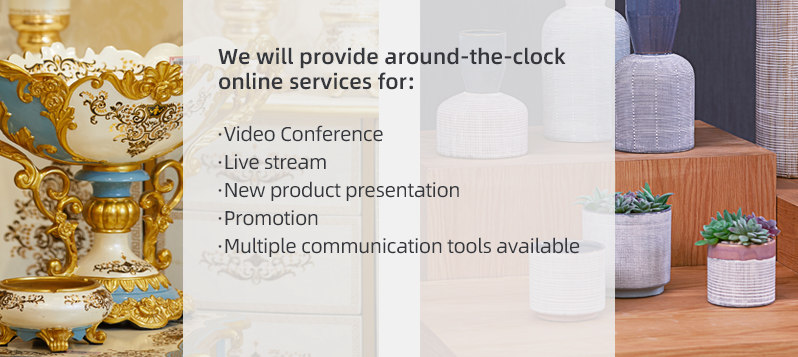 Packing: Normal brown / white inner box / Gift box, color box, mailbox, transparent PVC box if you need.
Delivery Time: Within 60-70days after receiving deposit.
Payment Term: 30% deposit and balance against copy of shipping documents.
Price Terms: FOB SHENZHEN CHINA.
---
---