Multi-color Home Ceramic Decoration Set for Multi-purpose Use
Product Detail
Product Tags
The overall style of the serie is low-key and retro. In order to achieve the final effect, the craftsmen are likely to paint different glazes on the surface in light green, orange, dark blue and purple as the main colors, and add antique glaze on the top.
Set with vase, covered flower pot, candlestick, milk jug and three-legged planters, this serie is made of high quality ceramic as raw materials, fired with high quality porcelain clay, and processed by skilled craft.This collection has the retro-meets-glossy finish.
The beauty of each piece is in its combined hues, perfect for outdoor and indoor living spaces alike. This design presents a different texture and brightness than ordinary ones.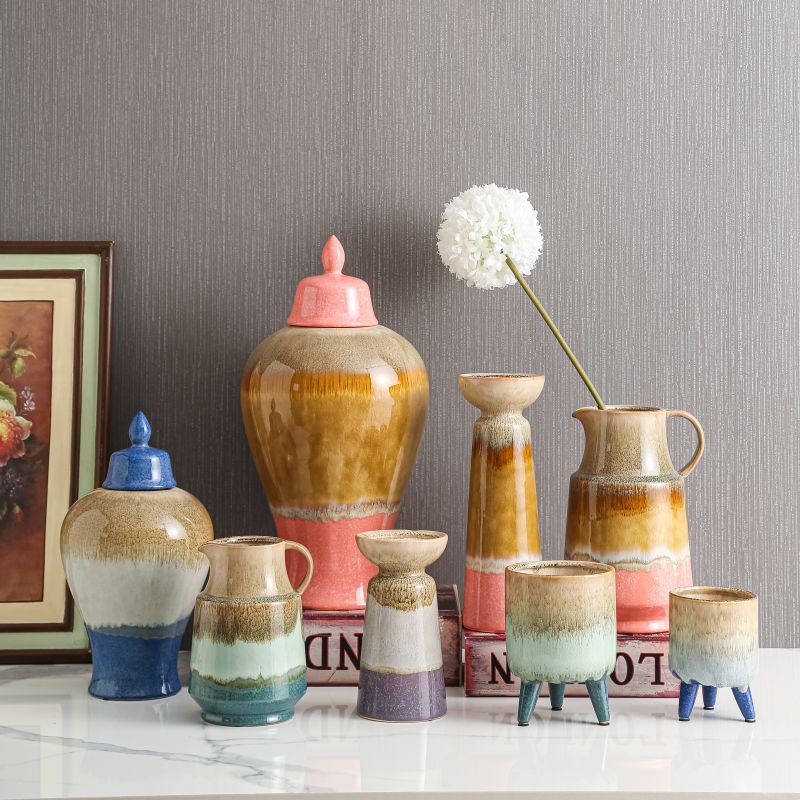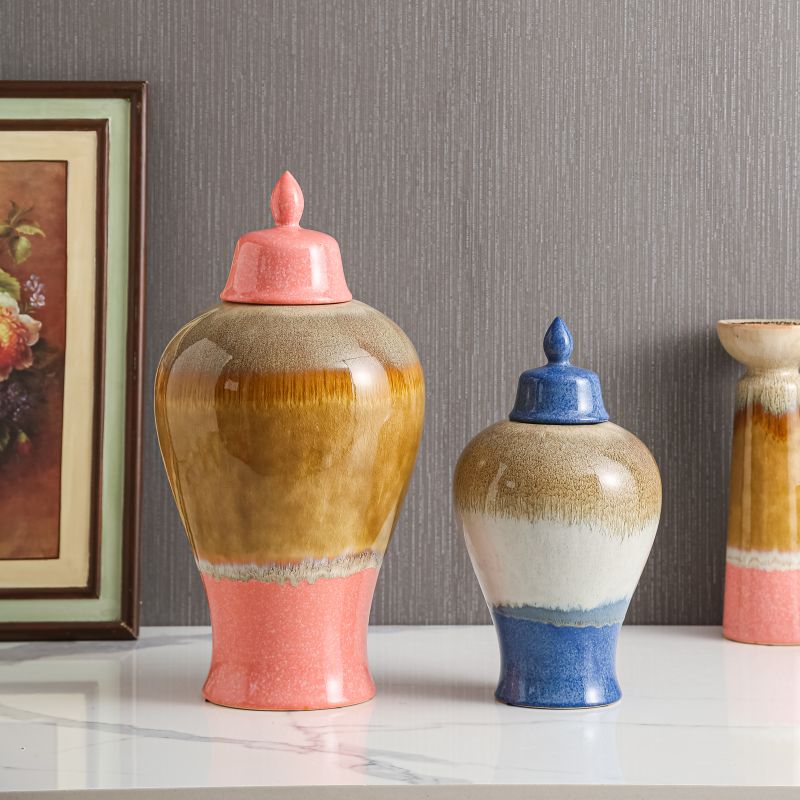 Artsy and modern, this indoor/outdoor ceramic collection is defined by its gorgeous combined drip glaze. The set includes two vases, two pots with lid, two planters, two candleholders in different sizes, which can be combined according to different occasions and needs. The four items combined multi-color glaze treatment with bright colors to present full of fashion sense.
Small as they are, pots can hold many combinations of plants. Vases are suitable for inserting all kinds of flowers and plants to add vitality. Candleholders can be used to light scented candles and fill your room with fragrance and romance. They can also be used as storage for small items.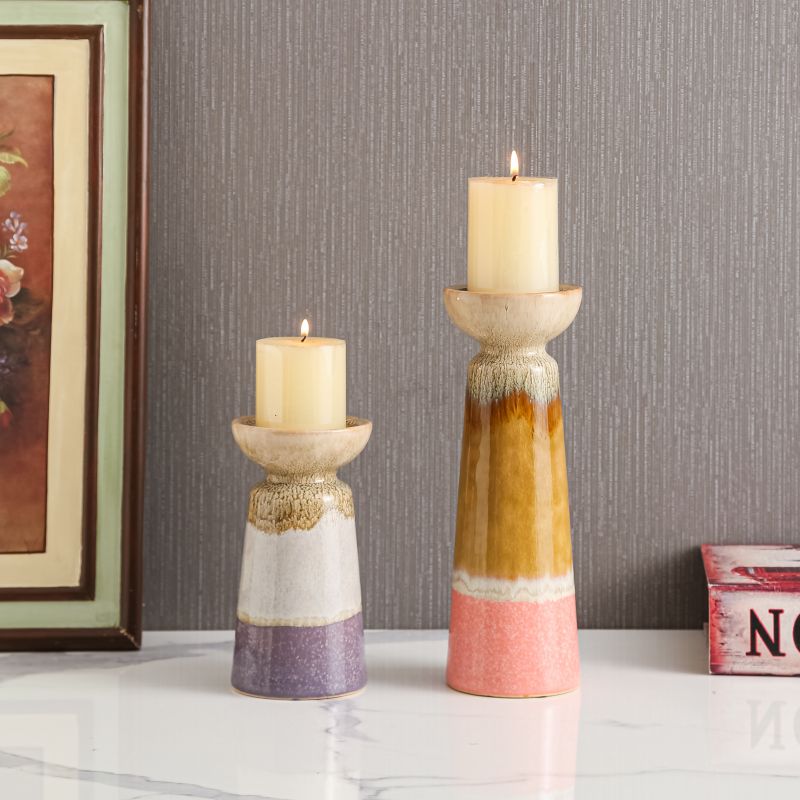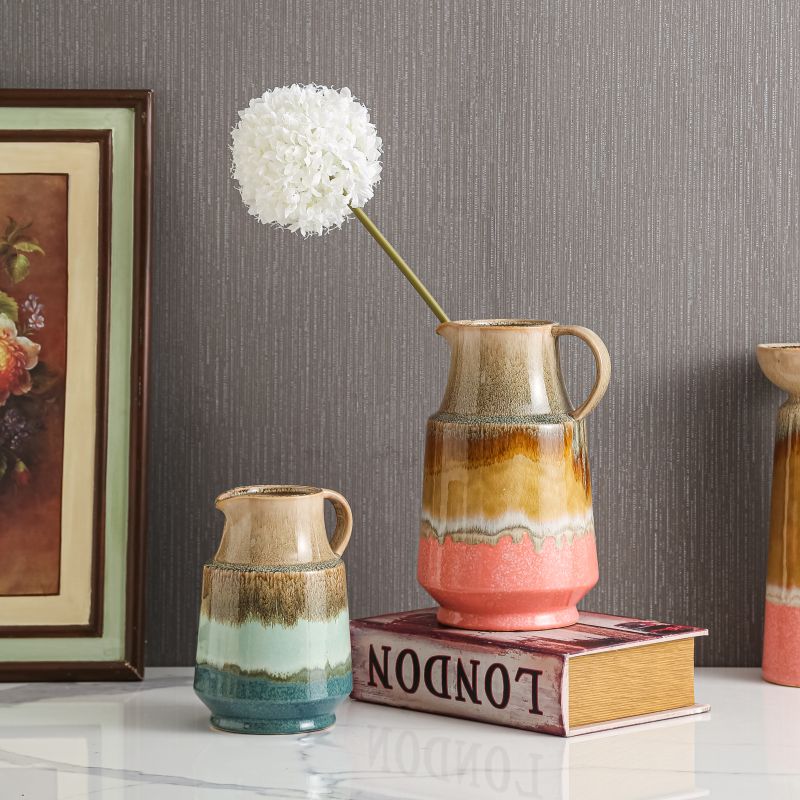 The whole set is made of high quality ceramic material, durable and easy to clean. These decoration items can be displayed on its own or filled with dried stems - instantly elevating any living space.
Each item is carefully selected. After QC inspections, each piece is of high quality and firmly packed. Any shapes you like can be made with this finishing. Conventional export packaging, mail order packaging, gift box packaging can be customized.
Subscribe to our email list to get information about our latest products and promotions.
---
---