Modern Style White Porcelain Tableware with Gold Decal Motif
Product Detail
Product Tags
Made from stronger durable porcelain, this set of white color gold decal is perfect for horeca occasions. White represents elegance, gold shows nobility, using only a simple two-color combination to present the visual effect can be memorable.
This hotel porcelain set is composed of four dinner plates (two with round shape and two with oval shape), 2 soup bowls, a teapot, a set of tea cups, a set of coffee cups and a milk pot. It is suitable for all kinds of hotel activities, such as wedding banquet, business affairs, VIP reception and so on. At the same time, the golden decal motif design brings the elegant taste and full hospitality.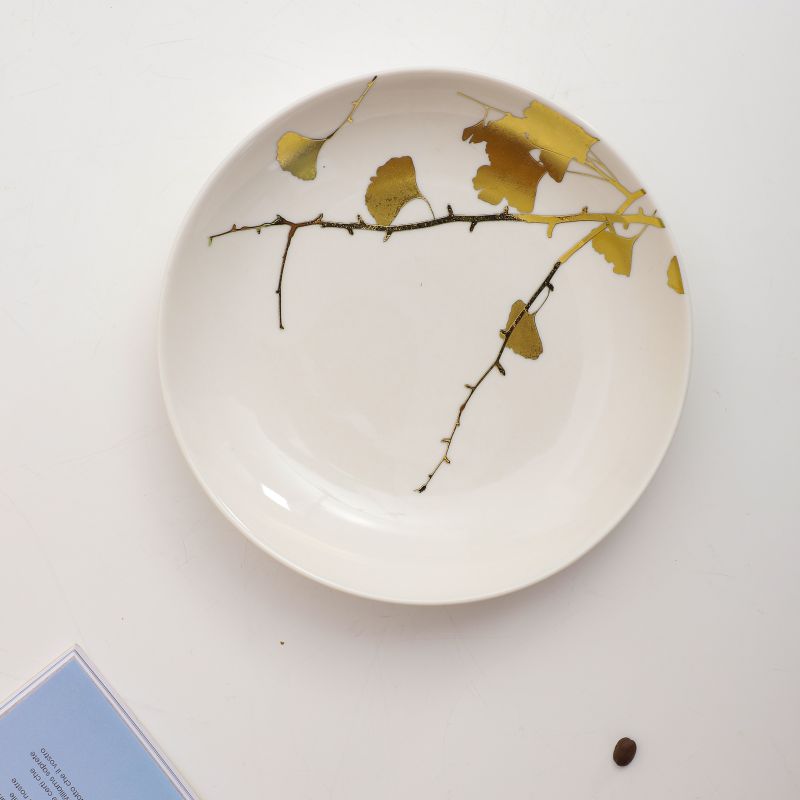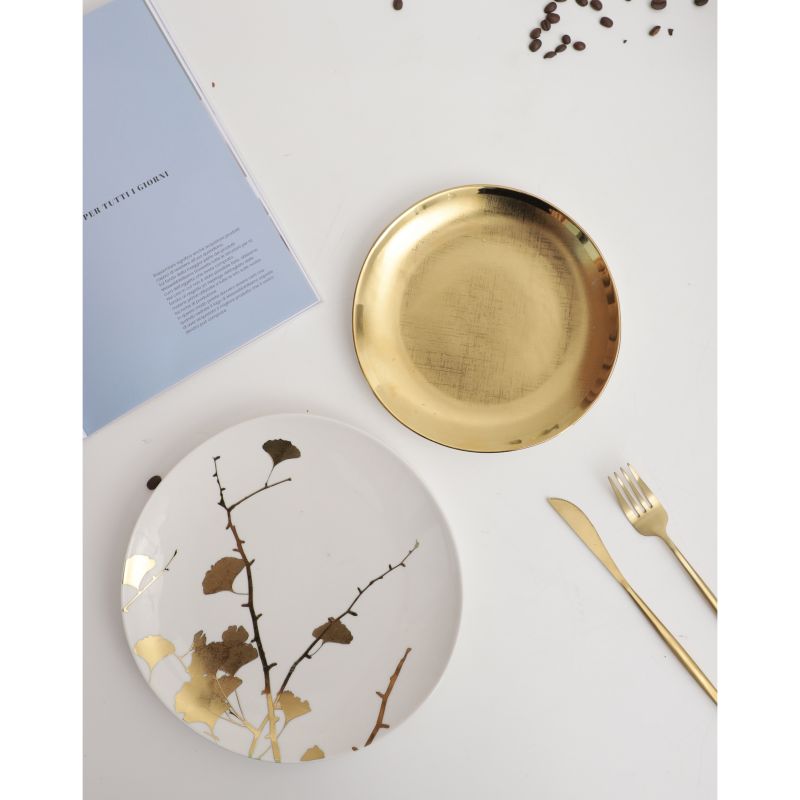 This collection with golden apricot leaf decal on white is a high-quality tableware set that brings an elegant and luxurious dining experience to guests. The collection includes bowls, plates, cups, and trays, that brings aesthetics and functionality to dining table.
The white base color adds a fresh and elegant atmosphere to the whole tableware, while the golden Ginkgo leaf-shaped decal makes the whole tableware rich in texture and high-end. Every detail is carefully polished and carved by the craftsmen to ensure that every piece is perfect.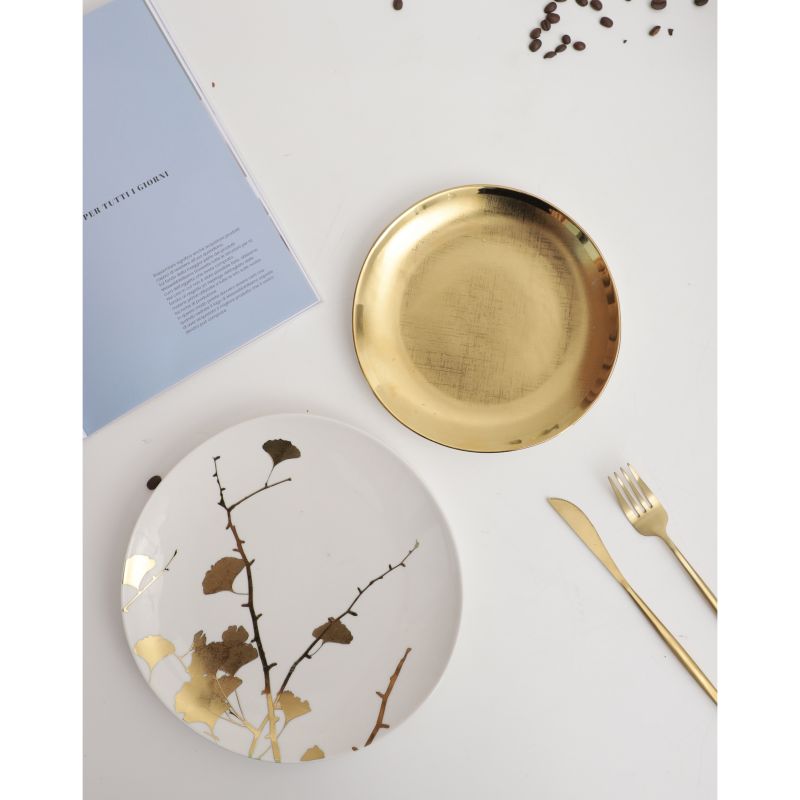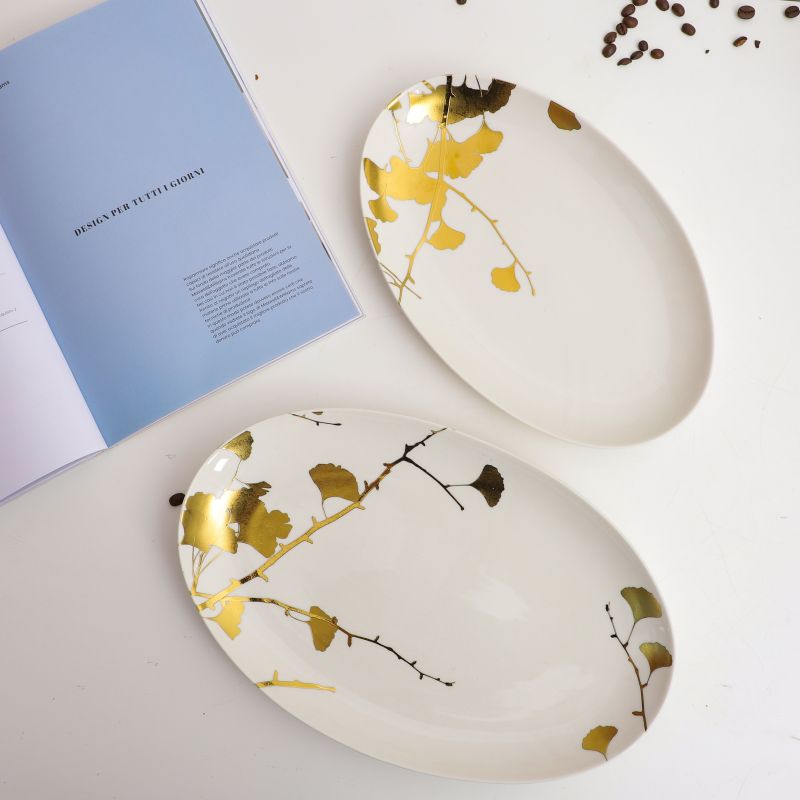 The texture of this tableware is made of high-quality porcelain material, which is hard and durable, and not scratch or breaks easily. At the same time, it is also easy to clean and maintain without greasy and hard-to-clean stains.
It is suitable for any high-end hotels or restaurants; it brings guests an exquisite and unique dining experience while providing gourmet food. It is also a perfect gift for friends, family or collectors.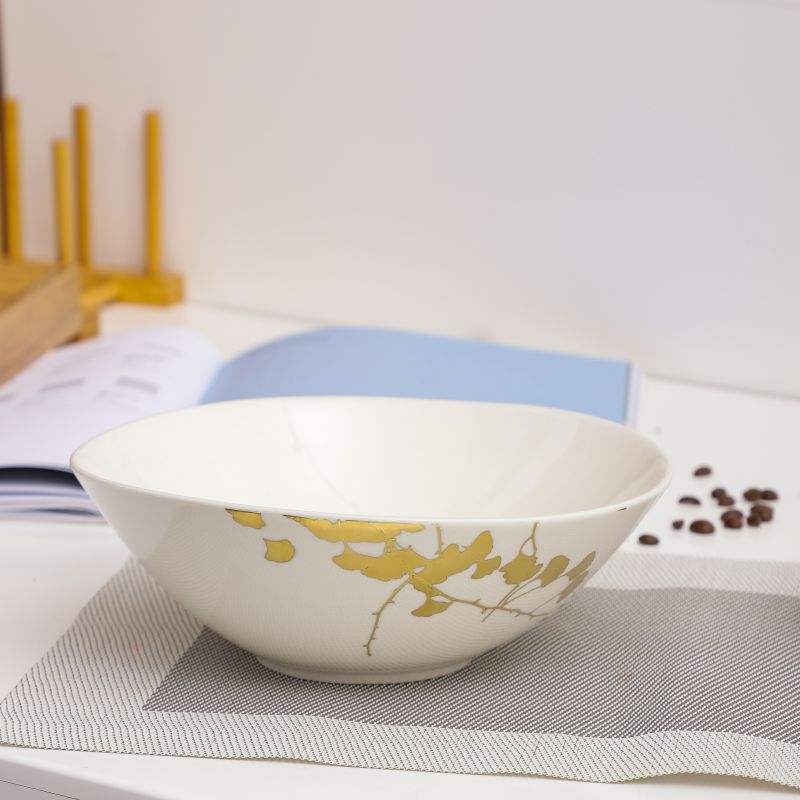 Subscribe to our email list to get information about our latest products and promotions.
---
---