Porcelain Tableware Set in Black & Grey with Annual Ring
Product Detail
Product Tags
This porcelain tableware set is suitable for your everyday dining. There're 4 pieces of plates, 2 pieces of bowl and a mug. Each piece is made of black and grey as a color scheme, and the surface of the piece is hand-painted tree ring look, presenting a high-level retro atmosphere. Each piece of our dinnerware collection is finished with a smooth, polished reactive glaze with hand carved texture on surface that honor the uniqueness of hand-thrown ceramics. If you want to enjoy the weekend alone or a relaxing afternoon tea time, this product is the best choice for you.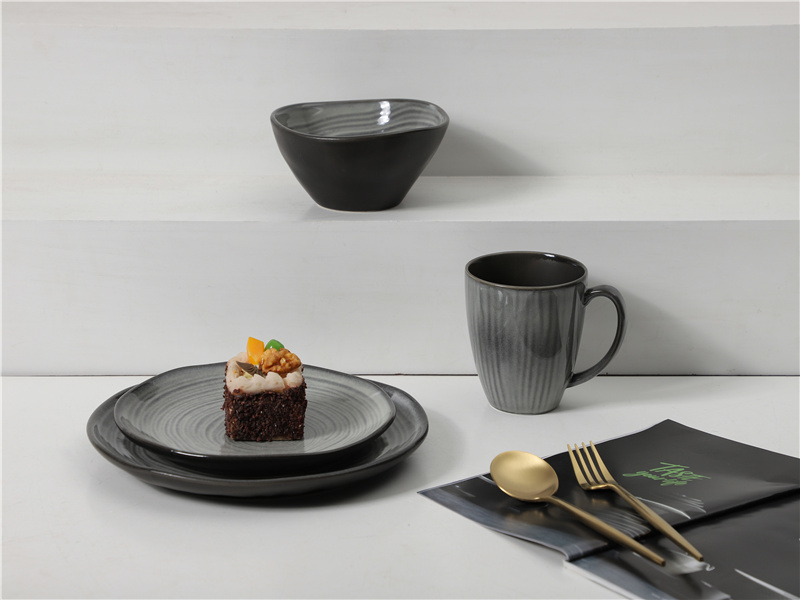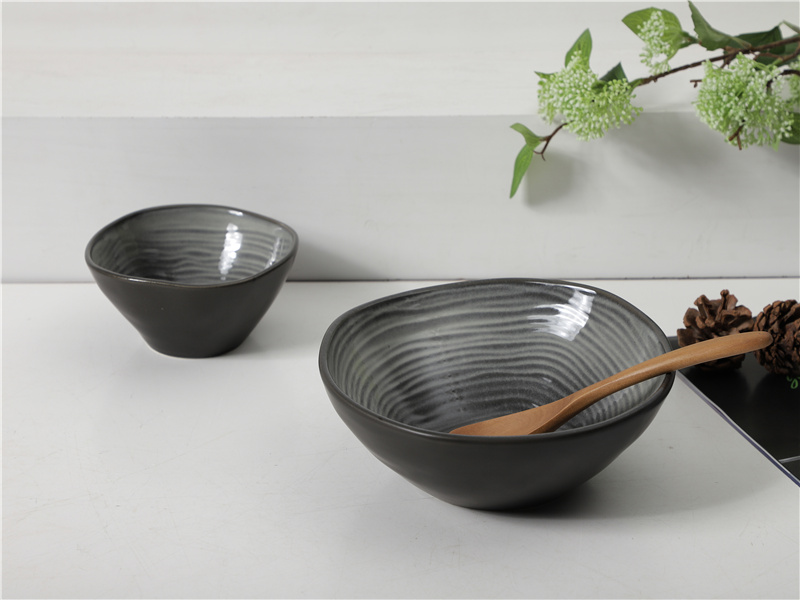 This porcelain set is loved for its unique design and delicate hand-painted annual ring pattern. Our sets include a range of fine tableware such as plates, bowls, and mugs. Each piece is based on a black and gray color scheme and is hand-painted with a lifelike annual ring pattern.
The annual ring patterns are not just a decoration, but also symbolize the passage of time and the cycle of life, adding a unique artistic atmosphere to your dining table. Made of high-quality ceramic material, our sets not only look great, but also have good durability and practicality.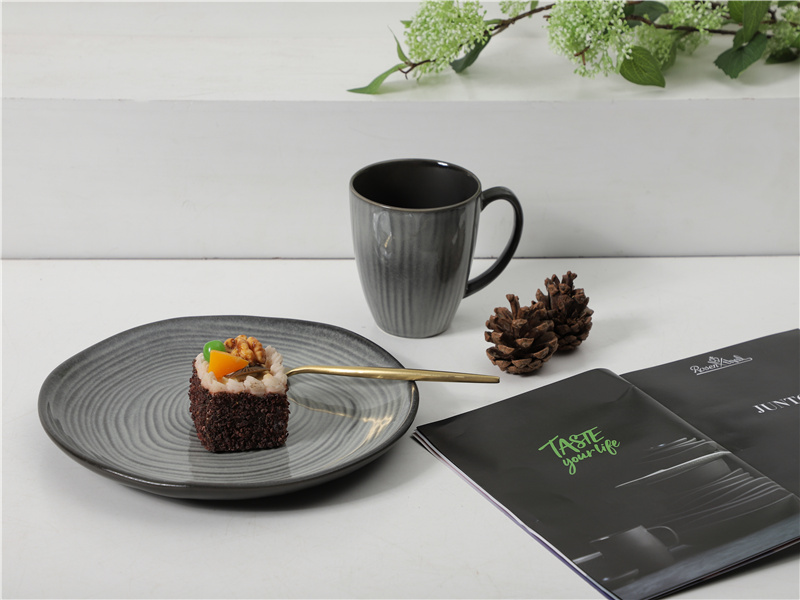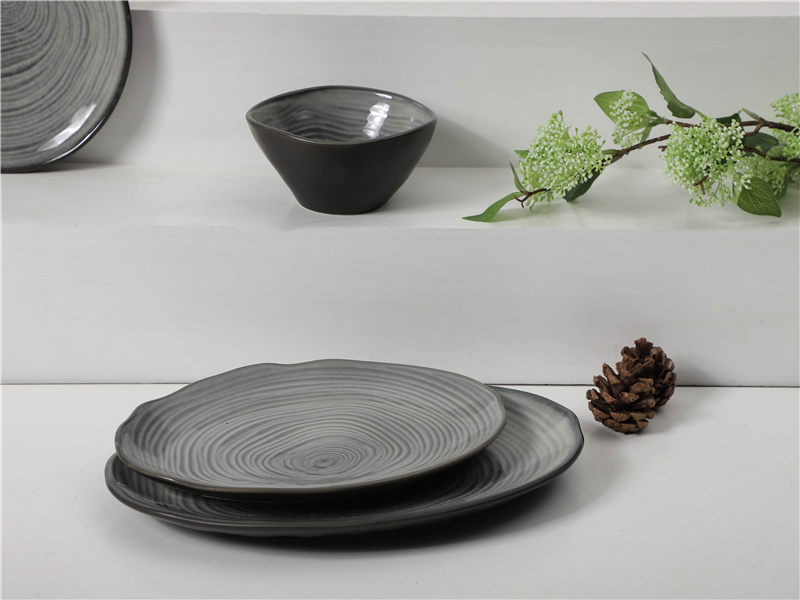 The black and gray color scheme makes this set perfect for a variety of decor styles and occasions. Whether it is modern minimalism or retro classic, it can perfectly match your dining table. And the hand-painted annual ring pattern makes your meal more artistic, adding a special taste to every meal.
Subscribe to our email list to get information about our latest products and promotions.
---
---