Modern Fashion Style Glaze and Plating Decorative Ceramic Vase
Product Detail
Product Tags
The idea of this home décor ceramic ware is about sun and fire. Set included two jar, three vase. All the jar and vase is made of ceramic stoneware, then finish with color glaze, finally make the gold plating.Red,yellow,blue and gold plating finish, give us a warm and hot feeling, which is pefect choice for the home decora interior.The jar can decor the corner of home,the vase could be using for decor and flower interior. Fashion mixs traditional. Suitable for yound people and classical taste customers.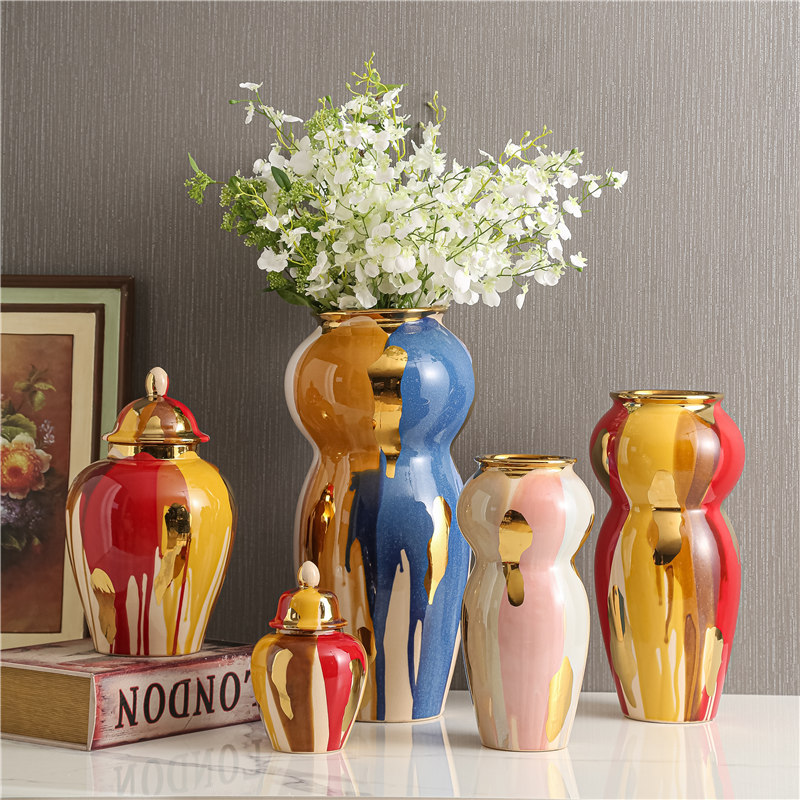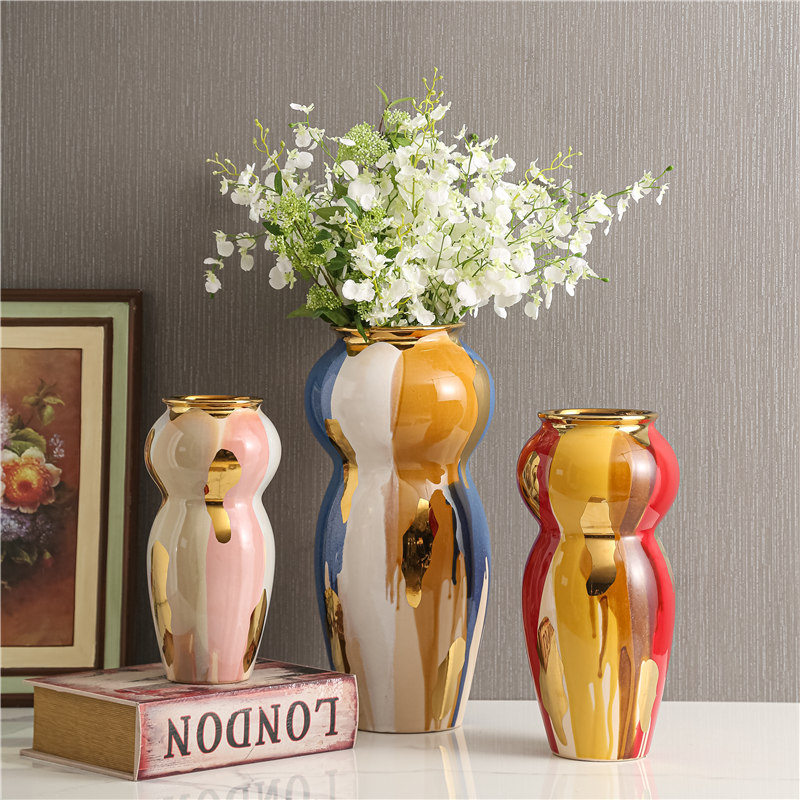 Introducing our new ceramic ware set, the perfect fusion of classic tradition and modern fashion. This beautiful set includes two ceramic jars and three vases, all made of high-quality ceramic stoneware and finished with a stunning color glaze and gold plating. The mainstream tone of red, yellow, blue and gold plating finish creates a beautiful fusion of colors that is perfect for home decoration and interior design.
Each piece in our ceramic ware set is meticulously crafted to perfection, ensuring that they are not only beautiful to look at but also functional for your daily use. The jar is perfect for decorating any corner of your home while the vase can be used to display beautiful flowers or serve as a decorative piece in your living room, bedroom or dining area.
Our unique and eye-catching gold plating finish is what sets us apart from other ceramic ware sets. This luxurious look adds a touch of sophistication and elegance to any home decor. The gold plating finish is applied with great care and precision, ensuring that each piece is a unique work of art.
Zeal is like fire, and our ceramic ware set is inspired by the sun and fire. Our goal is to create a warm and hot feeling that will bring joy and happiness to your home. Whether you are a young person looking for a modern touch or a classical taste customer, our product is sure to meet your needs.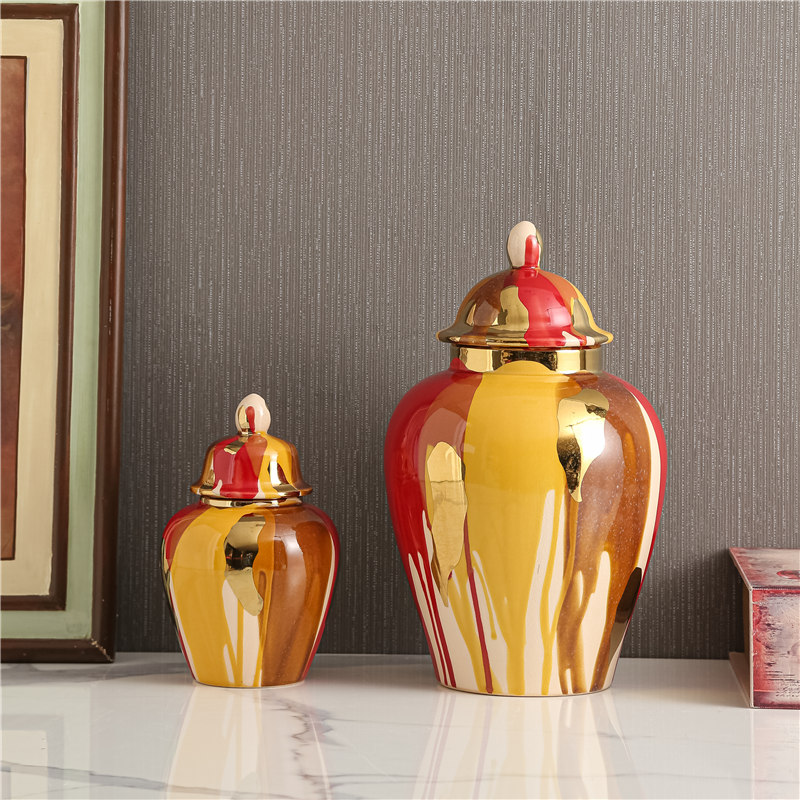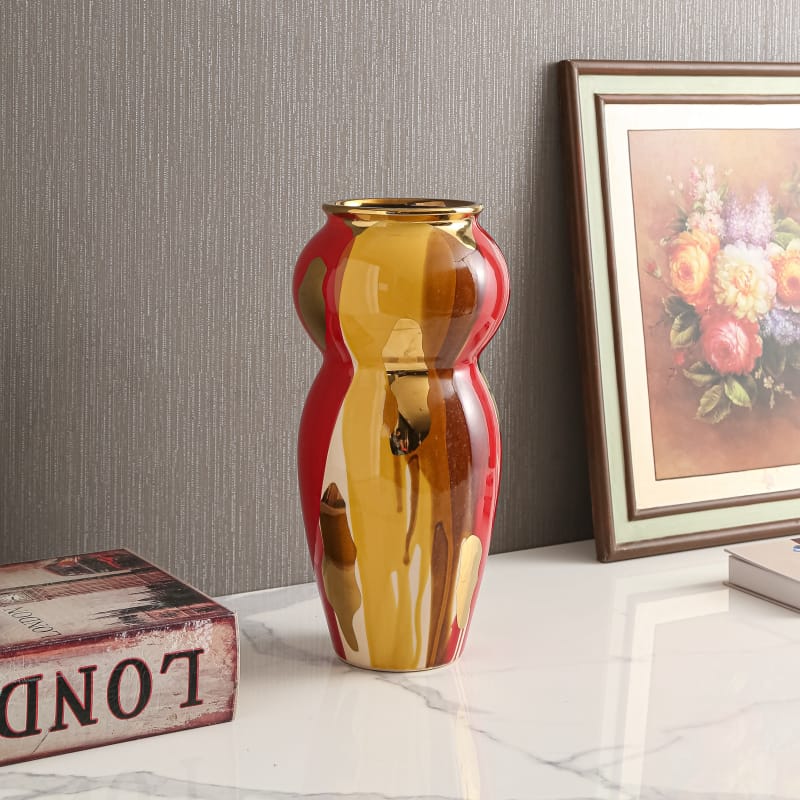 Our ceramic ware set is not only beautiful but also durable and long-lasting. Made from high-quality ceramic stoneware, each piece is designed to withstand daily use and maintain its beauty for years to come. Whether you are enjoying a quiet evening at home or hosting a dinner party, our ceramic ware set is the perfect addition to any home.
In conclusion, our ceramic ware set is a perfect fusion of traditional craftsmanship and modern aesthetics. The gold plating finish adds a touch of luxury while the mainstream tone of colors brings life and energy to any home interior. Whether you are looking for a decorative piece or a functional piece, our ceramic ware set is the ultimate choice. So why wait? Make your home more beautiful and vibrant with our ceramic ware set today!
Subscribe to our email list to get information about our latest products and promotions.
---
Next:
Sunny Time
---