Black Wavy Rimmed Porcelain Tableware Set
Product Detail
Product Tags
To add an oriental touch to your dining table, choose this black corrugated rimmed durable porcelain tableware set.
The set consists of variations in plates, bowls and cups. There are 11 pieces in total, with unique shapes and smooth lines. The rims in black make the whole set look delicate.
The kiln temperature of porcelain is around 1300 degrees, which strengthens the porcelain material and makes the tableware more durable and still beautiful even after many years of use. The product is safe and healthy to use after high temperature firing.
Whether used for everyday meals or for parties and special occasions, this set will add charm to your table. Lightly rimmed to form such unique shapes,it is not only practical for everyday use, but also a fine work of art. This set will be a unique highlight of your dining occasion.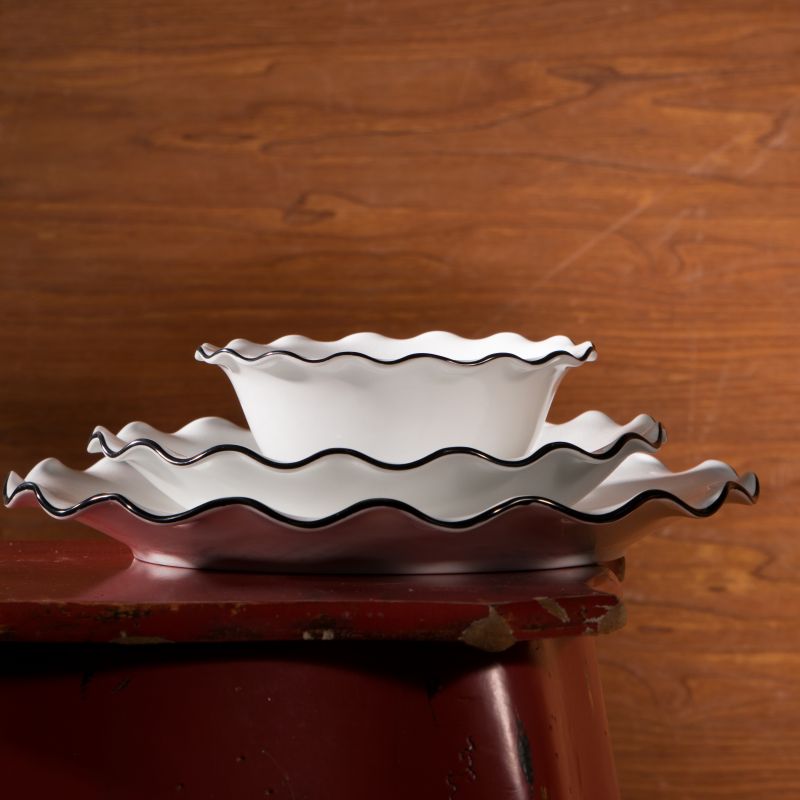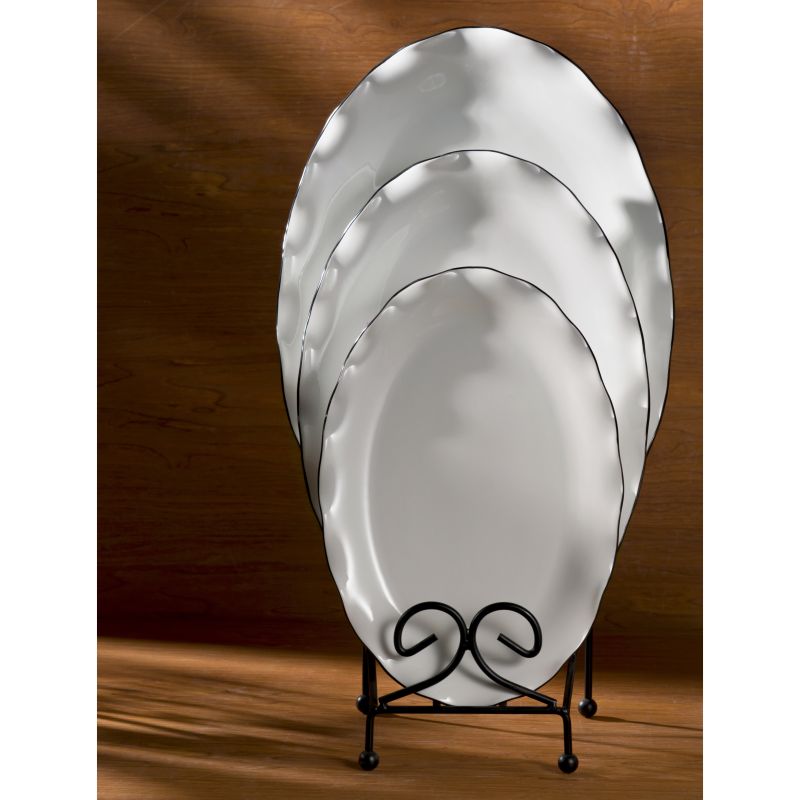 This black corrugated rimmed durable porcelain tableware has the following features: 1. Unique design: The whole set is made of white porcelain with black wavy rims, which makes the whole set look chic and impressive.
2. High-quality materials: The set is made of stronger durable porcelain material, which makes the tableware more durable and still shining even after years of use.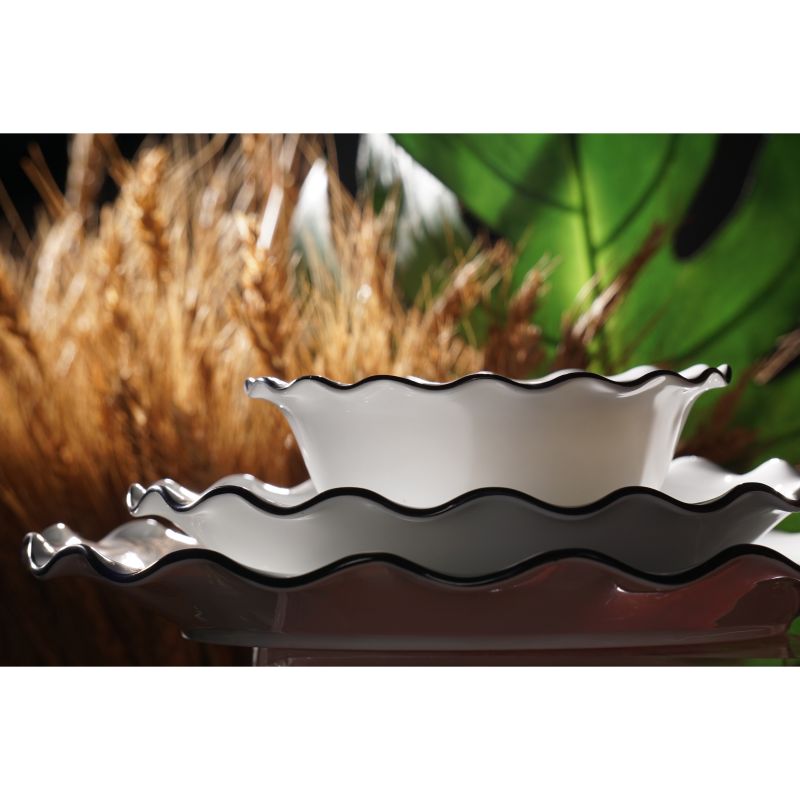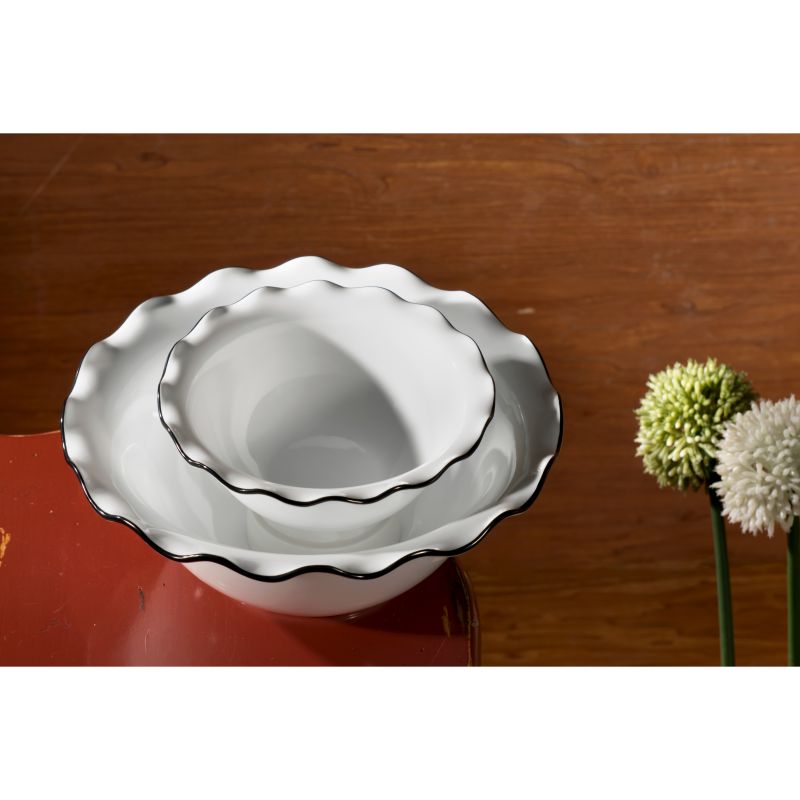 3. Versatile: The beauty of each piece is in its simplicity, perfect for daily meals and special occasions alike, such as banquets, parties, etc., it is a very quality choice.
4. Easy to clean: This dinnerware set is not only easy to clean; it's also machine dishwasher able because of its reinforced porcelain material.
Overall, this black wavy-edge durable porcelain tableware is both practical and a very delicate work of art.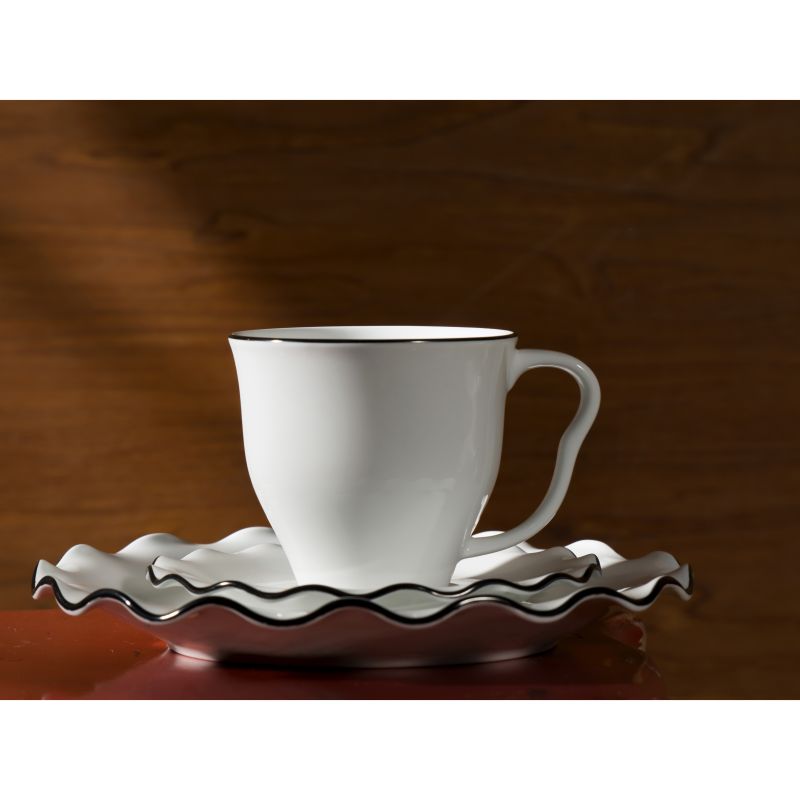 Subscribe to our email list to get information about our latest products and promotions.
---
---