Ceramic Vases and Jars with Color Glaze
Product Detail
Product Tags
This ceramic home decor set includes 5 pieces of vase with different shapes and 2 jars with lid. Invest in a palette of natural hues for an organic feel, while each piece features a lotus textured pattern. The organic charm of this collection showcases not only in its unique geometric pattern, but within the reactive-glaze finish hand-applied to each individual piece. This decoration sets are perfect for a variety of decor styles and occasions. Whether placed in the living room, bedroom or office, it can add art and harmony to the space.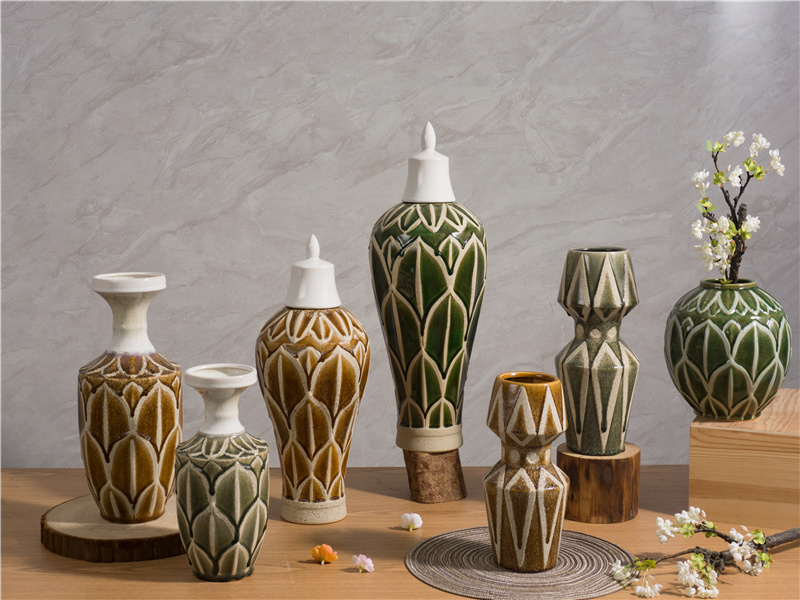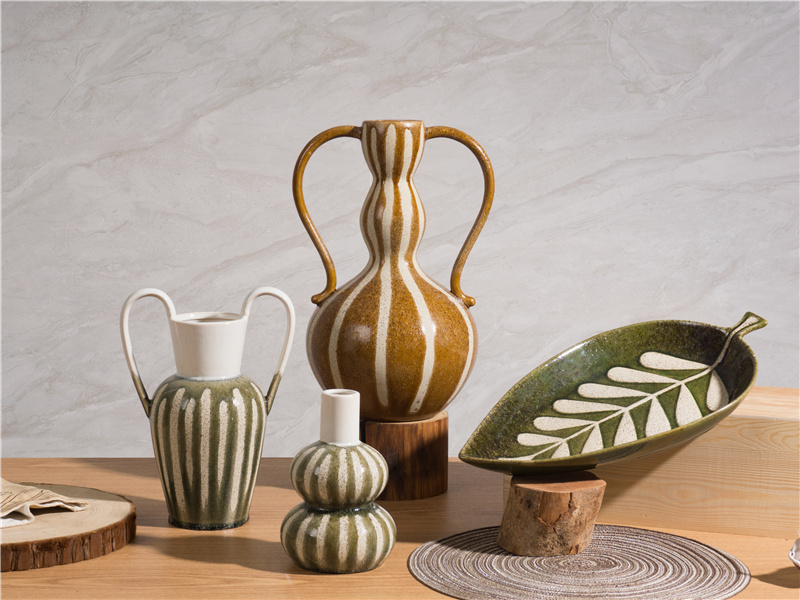 This set presents a simple yet elegant style with its exquisite design and coarse sand glaze workmanship. The vase features a lotus relief design, which showcases the beauty of elegance and purity. Every detail is carefully carved, which makes the pieces full of artistic atmosphere. The ornaments also use the coarse sand glaze, giving people a primitive and natural feeling.
We choose high-quality ceramic materials to ensure the quality and durability of the product. This set can be used to decorate your home space or as a nice gift to your relatives and friends to show your taste and care.
The lotus is one of the symbols in traditional Chinese culture, representing purity and auspiciousness. The lotus relief design of the vase conveys this beautiful meaning to your home space. The texture of coarse sand gives people a primitive and rustic feeling, which makes the whole suit more distinctive.
Subscribe to our email list to get information about our latest products and promotions.
---
---