Hot Sale Classic Blue Reactive Glaze Plate Bowl Set
Product Detail
Product Tags
Classic midnight blue series created with two-tones glazing, reacting differently with every firing.
Different shapes could meet any need, included plate, bowl, bake ware, sauce dish , casserole and spoon.
The smooth glaze surface make it easy to clean and it is also safe for dishwasher.  The main raw materials of soil and glaze are made by ourselves, with very strict selection which is healthy to human.  Meanwhile,  this series with high temperature firing, make glaze changes naturally.
Our company takes the goal of "global household ceramic supplier" as its corporate vision. Combining traditional techniques with modern technology, Through the full series of household ceramic products to provide customers with one-stop procurement services, through the model, material, decoration, craft innovation to meet the market demand.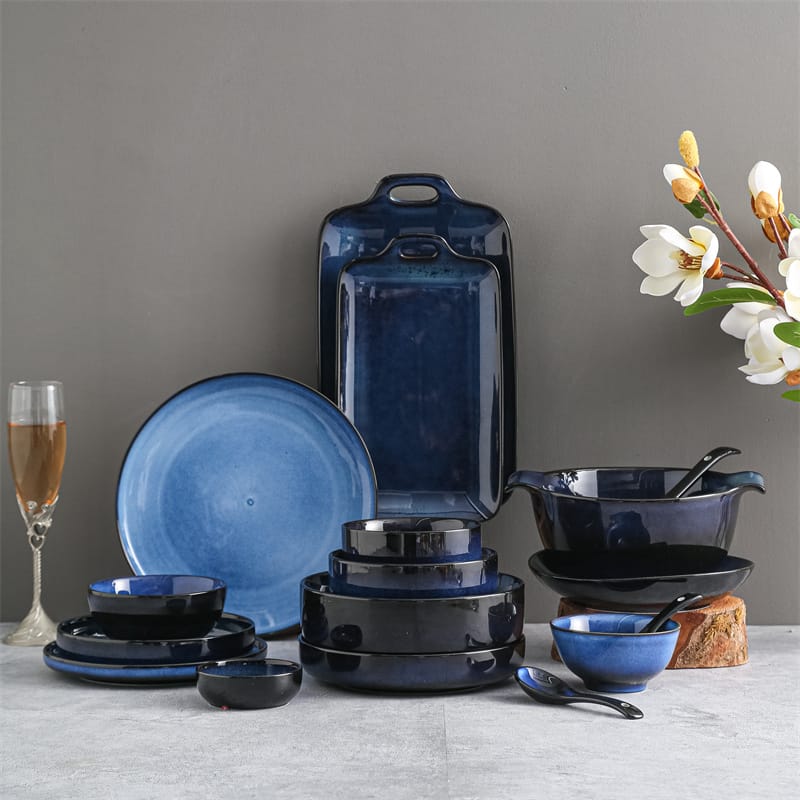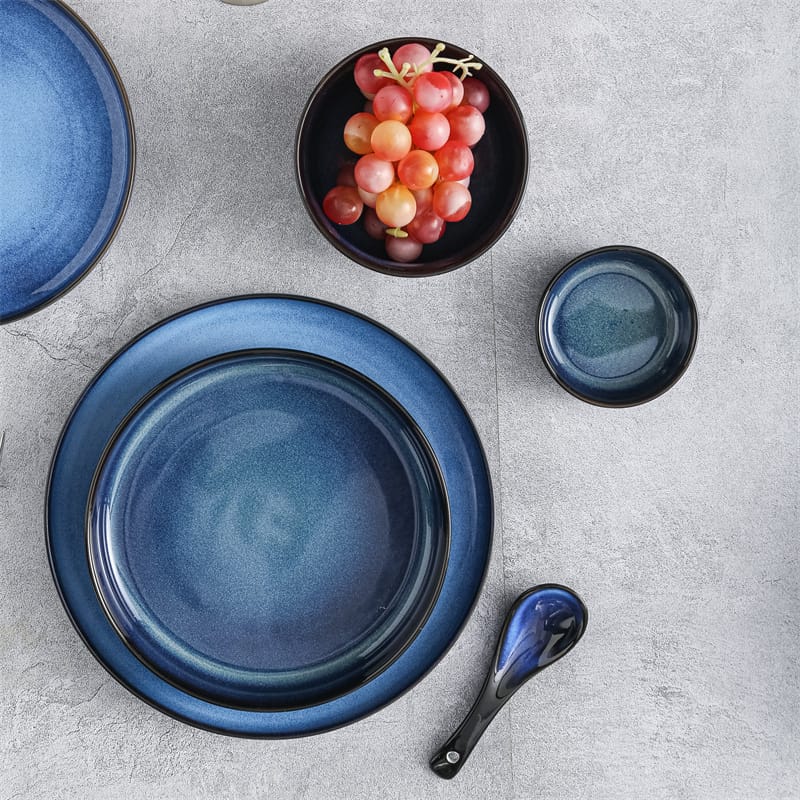 Due to productions conditions all data such as size,weight and volume are approximate ones.. The series presents itself as completely unpretentious a timeless and everlasting completment to sophisticated table culture. A number of mechanisms are used to create the look of the elegant porcelain. The glazing of the porcelain does not consisit of a uniform. The glazing develops differently from piece to piece, which is a reasonn the set is different in saturation,crystallisation and stratification. The technique is highly appreciated by many ceramic artists. The many variations in colour and texture makes every piece unique and gives the set its handmade look. Follow our careguide to keep your porcelain beautiful for many years.
Subscribe to our email list to get information about our latest products and promotions.
---
---