Nordic Black Rim Embossed Dinner Set White Porcelain Cup and Saucer
Product Detail
Product Tags
In waterfalls for inspiration, with black rim on plates, bowls, mugs, cup and saucer, water jug and salt and pepper shaker, give us a elegant dinning experience. And for handle of cups, you could make a choice for white or black one.
These plates, bowls and mugs are all dishwasher safe for your convenience. Cleaning up is a breeze with this wonderful set!
In addition to being easy to clean, These dishes are great for leftovers and storage. You can store them in your refrigerator and pop them right into the microwave for easy reheating. This range are CA prop 65 compliant, so that you can dine with peace of mind.
The whole collection is suitable for home use, simple rooms and restaurant.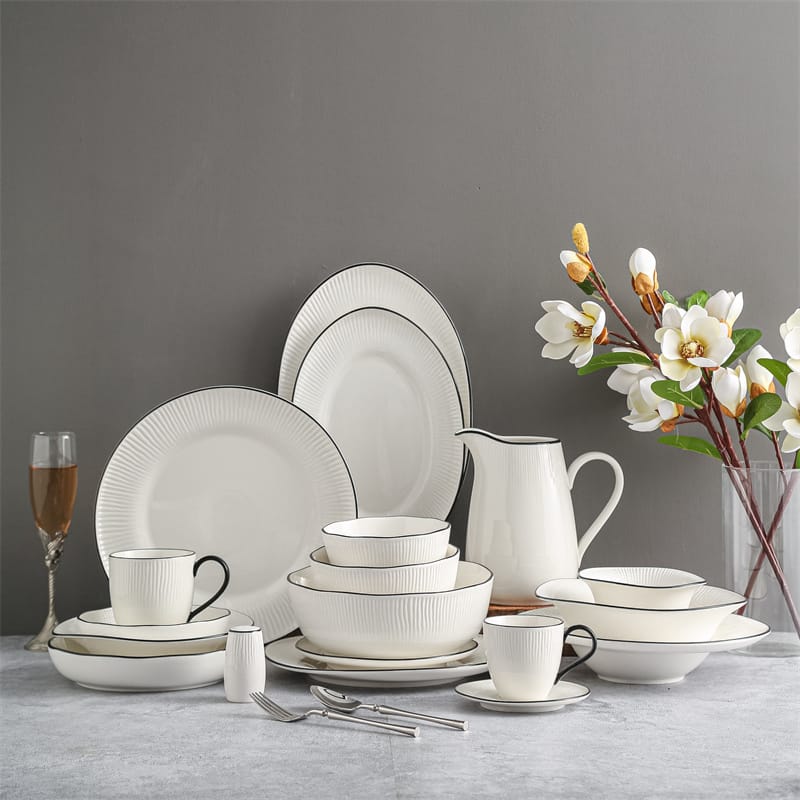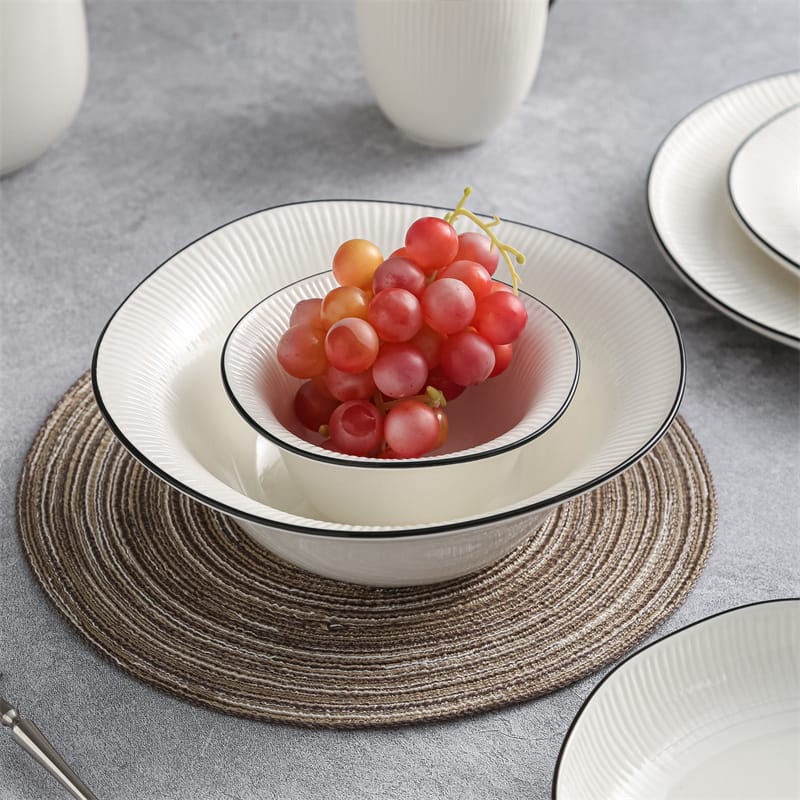 The shape of the late baroque era equally fits into today's life. Unique little details- the rim with blue hand print, the body had strict line ' arched edge, the delicate handles never cease to please the eye. A new range that puts a smile on pepole's faces luring them with its spell and connecting them. One can hardly escape it. The emblem of celebrated sensations is often the record, the vinyl record the one with the groove. You can change all of them in black color. The porcelain series connexts the liguistic form , but doesn't it also elevate social interactions at a beautifully laid table?
Subscribe to our email list to get information about our latest products and promotions.
---
---