White Durable Porcelain Hollow Cake Pan Platter Afternoon Tea
Product Detail
Product Tags
The feature of this series flower hollow in the extreme simplicity of the surface, carved flower shape on the mold of plates ,after the glazing through the high temperature firing integration. And combined with embossed mug, teapot, oil bottle and so on to rich whole dinning experience.
This set of products by gold printed on rim, not to fade, highlighting the elegant and noble quality. It looks simple and complex, suitable for enjoying the teatime with your friends on a coffee shop or wedding . You will get many wonderful photos to share in facebook and ins.
It made by durable porcelain, firing by 1280° temperature with more Alumina, which makes it more durable and lightness. This material also suitable for Airline company, we work with them more than 10years.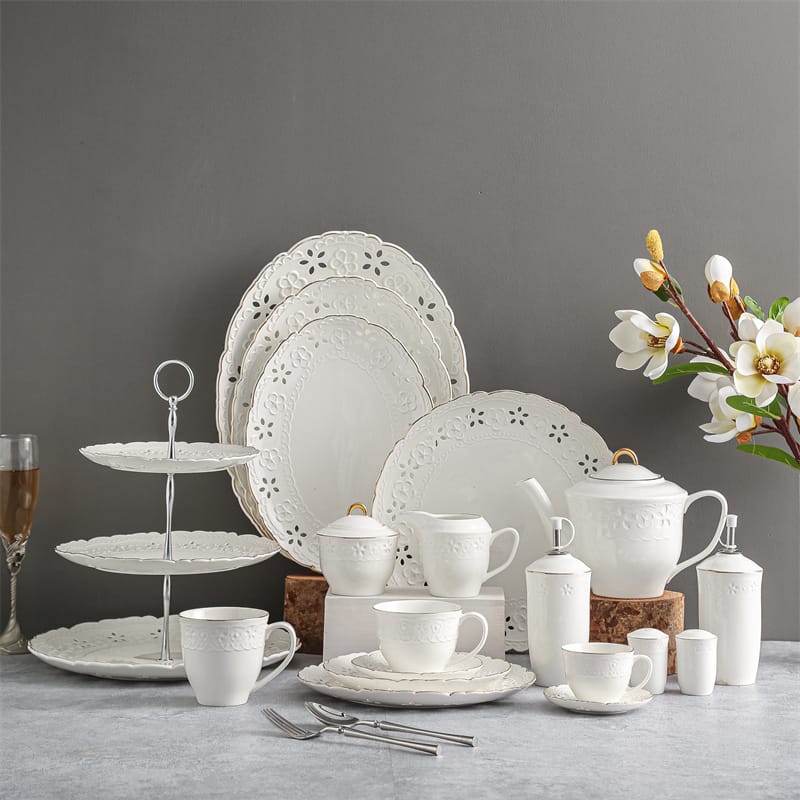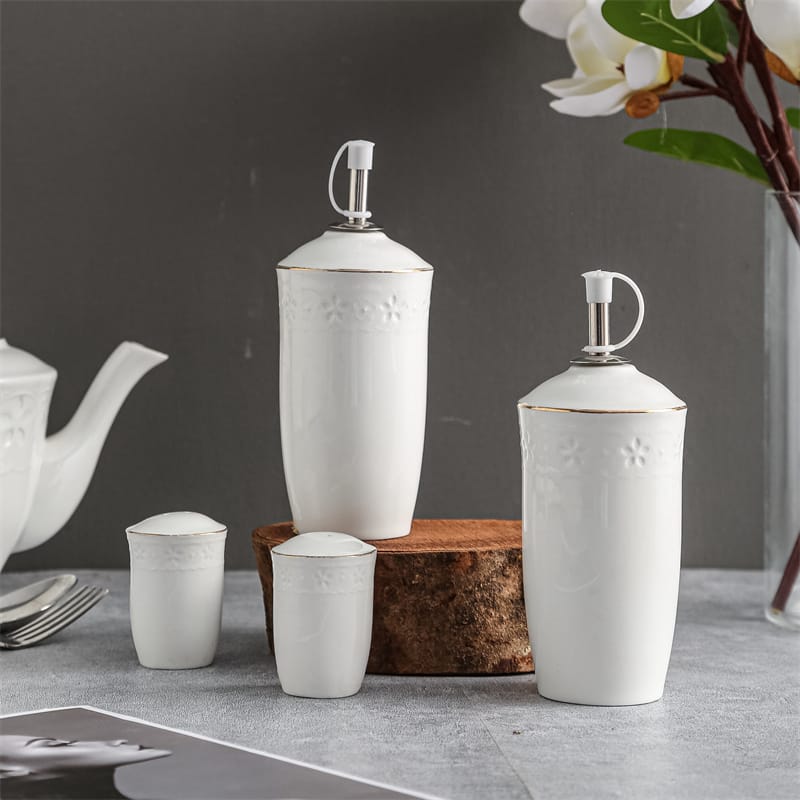 Heightened senses, amplified presentation, This range appeals to a sharper, city aesthetic where food is still tied to the traditional values of honesty, integrity and authenticity, but requires a slightly more formal, more defined and refined presentation style. Emulating a concrete look. White emboss patten is a new collestion of tableware that takes its inspiration from the aesthetics associated with the act of cooking. The gold line and sharp white contrast with the elements to mirror the effects of elegant, creating a connection between the food and the plate.
Highly dueable and lightweight deisgn take your dinner presentation to the next level wih this range, a durable porcelain collection from highly durable in strength with a lightweight design, this traditional style features a full Asian offering, as well as classic shapes, that will suit a high end dining presentation. Its simple, yet exquisite design features a briliant glaze on a creamy wihte bady, which lends itself to a product that will stay looking new from a lifetime.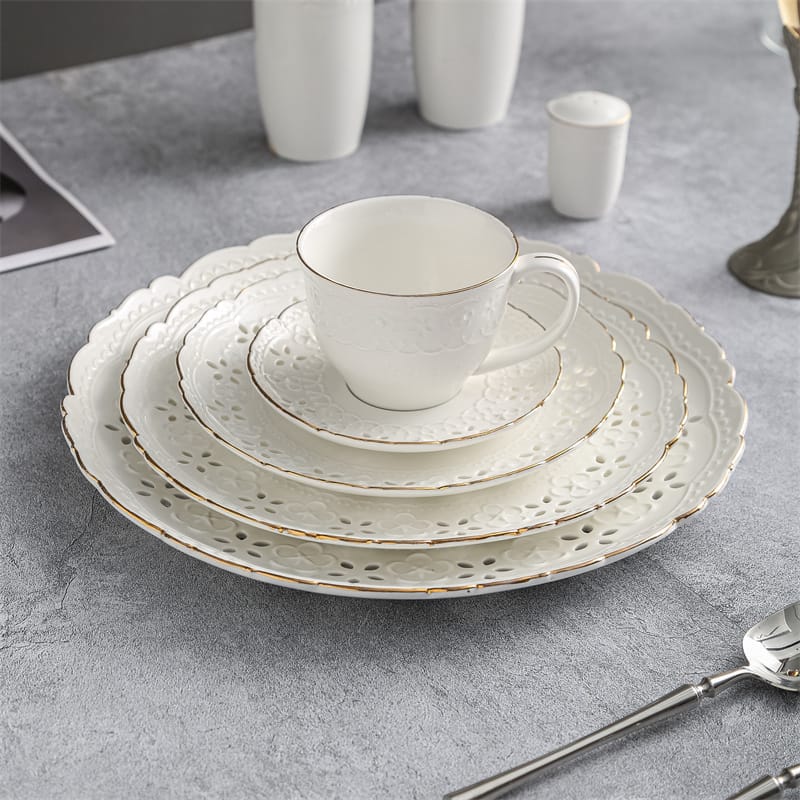 Subscribe to our email list to get information about our latest products and promotions.
---
---