Modern Style Home Decoration Ceramic Glazed Vase
Product Detail
Product Tags
The idea of this theme is about retro and natural. The items are made of stoneware, and hand painted with colorful glazes with different layers to present the amazing patterns. You see that after the fire burning, they fold into natural flowing glaze. The motif shown on the surface is so natural, classic and artistic.
The blue color is like the blue sky joint with the earth, the yellow is like the sunshine and the volcano fire. It is full of passion and warm, right?
Btw, these items are all water proof, so you can use for both indoor and outdoor garden decor, to make your home more lively.
There are various choices here in this set, like vase, fat mushroom vase. I believe these ceramic crafts will give you more choices to decor your home.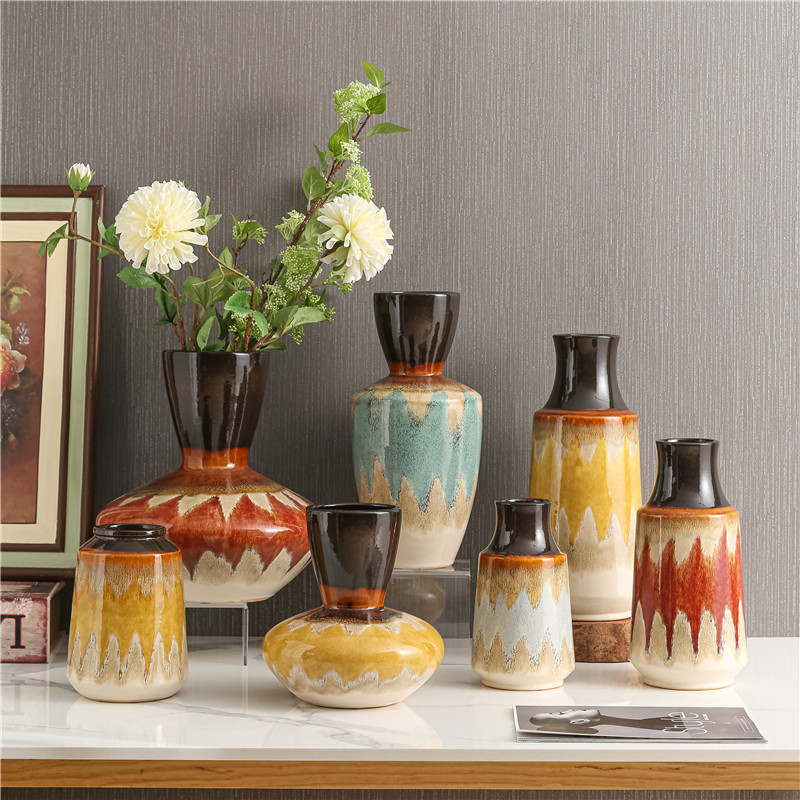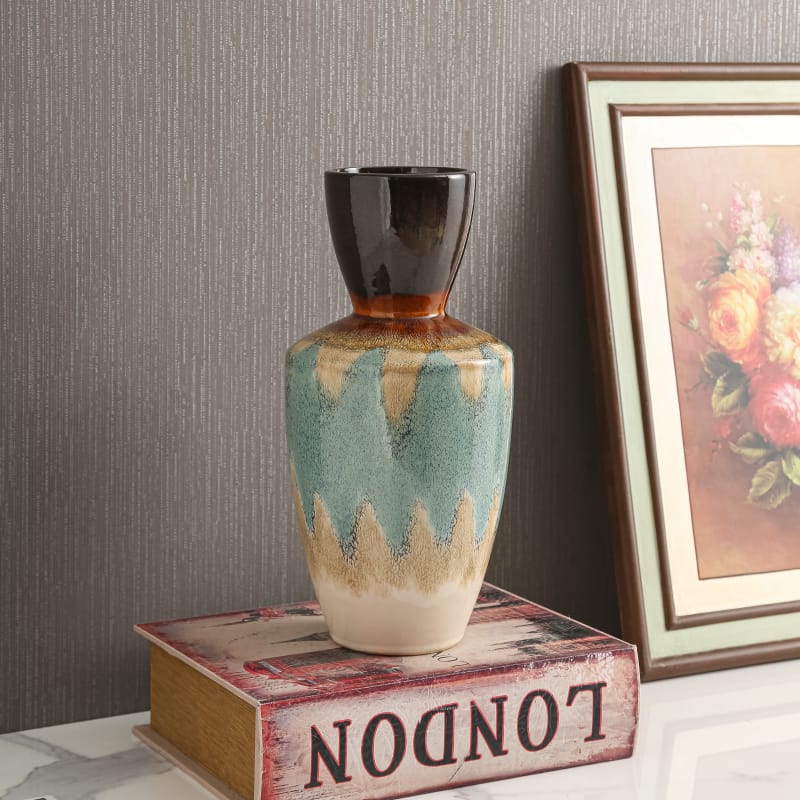 Introducing our brand new line of stunning ceramic decorative vases, crafted with intricate detail and hand painted to perfection. Our collection boasts a unique blend of blue and yellow hues, representing the natural elements of the sky and the earth, with a touch of passion and warmth.
Our vases are water proof and suitable for both indoor and outdoor garden decor, making them a versatile addition to any home. Whether you place them in your living room, bedroom or garden, these vases are sure to add a touch of elegance and beauty to your space.
We offer a variety of choices in this set, including a vase and a fat mushroom vase. Our ceramic crafts provide you with endless possibilities for decorating your home. Whether you prefer a simplistic, minimalist style or a more vibrant and eclectic approach, our vases are designed to cater to all tastes and styles.
Our products are made of high-quality stoneware and hand painted with colorful glazes, creating a unique and natural appearance. The glazes are layered to produce exquisite patterns that are reminiscent of the natural world, adding exceptional beauty and elegance to any space.
The retro and natural theme of our collection reflects our commitment to creating products that are both classic and timeless. Our creative artists work meticulously to produce designs that capture the essence of nature, infusing your space with a sense of calm and tranquility.
The glazes on our vases flow naturally after being fired, resulting in a stunning and artistic display that is truly one-of-a-kind. The motif shown on the surface is both classic and impressionistic, creating an intriguing and captivating appearance.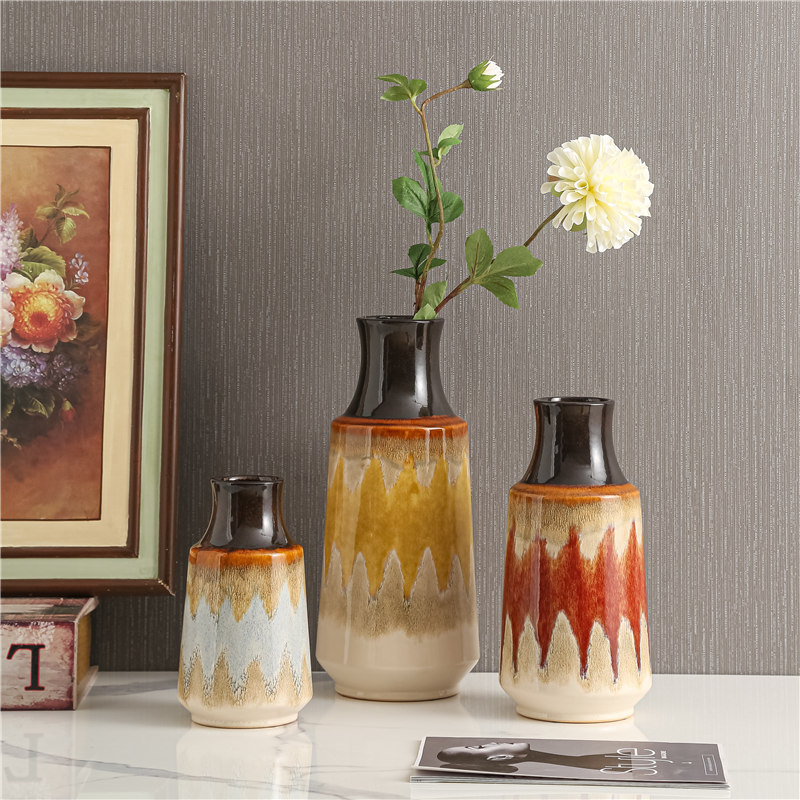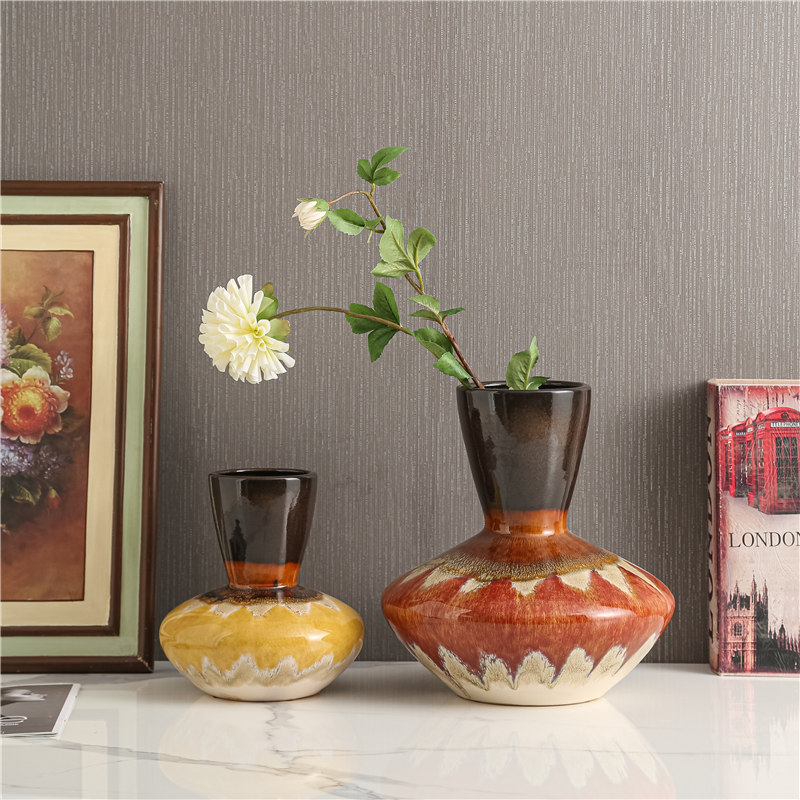 Our decorative vases are the perfect addition to your home decor. They are made from durable materials and designed to last, providing you with excellent value for your money. Our attention to detail and commitment to quality make our products an exceptional choice for anyone looking to enhance the beauty and elegance of their home.
In conclusion, our decorative vases are a must-have for anyone looking to add a touch of elegance and beauty to their home. Our unique blend of colors, intricate designs, and natural patterns make our products the perfect choice for anyone seeking a classic, yet modern, approach to home decor. Experience the beauty and elegance of our ceramic vases today and discover why so many people trust us for their home decor needs.
Subscribe to our email list to get information about our latest products and promotions.
---
---