Irregular glazed concrete art decoration in blue & green & black color
Product Detail
Product Tags
This modern style concrete art piece is made up of two similar H-shaped ceramic vases, one small vase in the shape of six gourds, one pottery vase in the shape of a trophy, and two small pots in blue and black color.
The product is made of matte texture, both visually and tactile, the viewer can be influenced by unprecedented modern art atmosphere. There are three main colors for glaze to choose from, blue, green and black.
The glaze is colored manually one by one, and the color effect of each product is not the same. This series is very suitable for the modern decoration style family. Putting this set in the porch or the living room, it is a unique and innovative life interest. This set of products receives praise and favor from the European and American market customers. Every vase is hand-crafted from a unique piece of vintage or concrete style, so each one is special.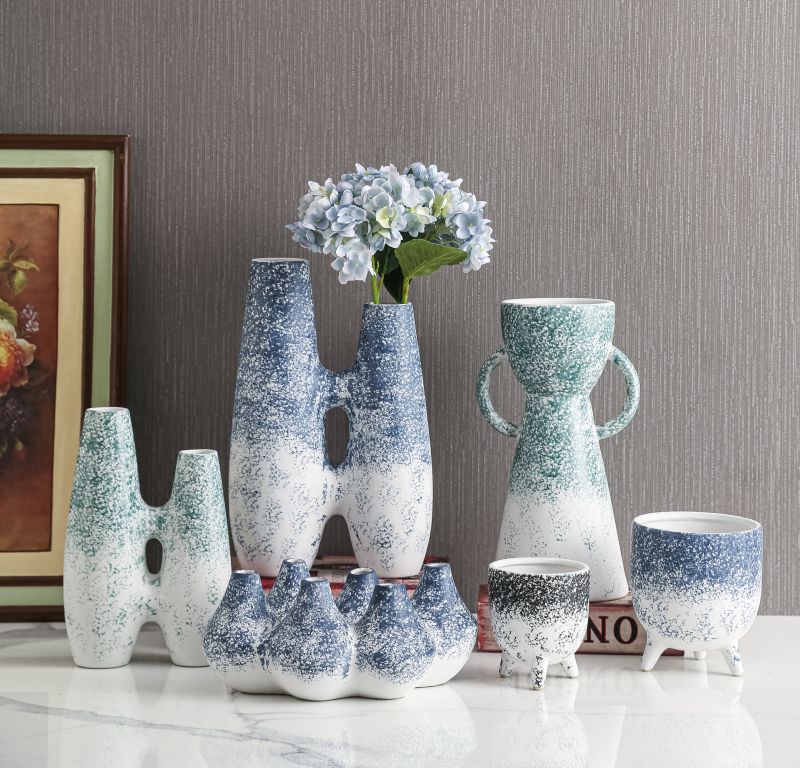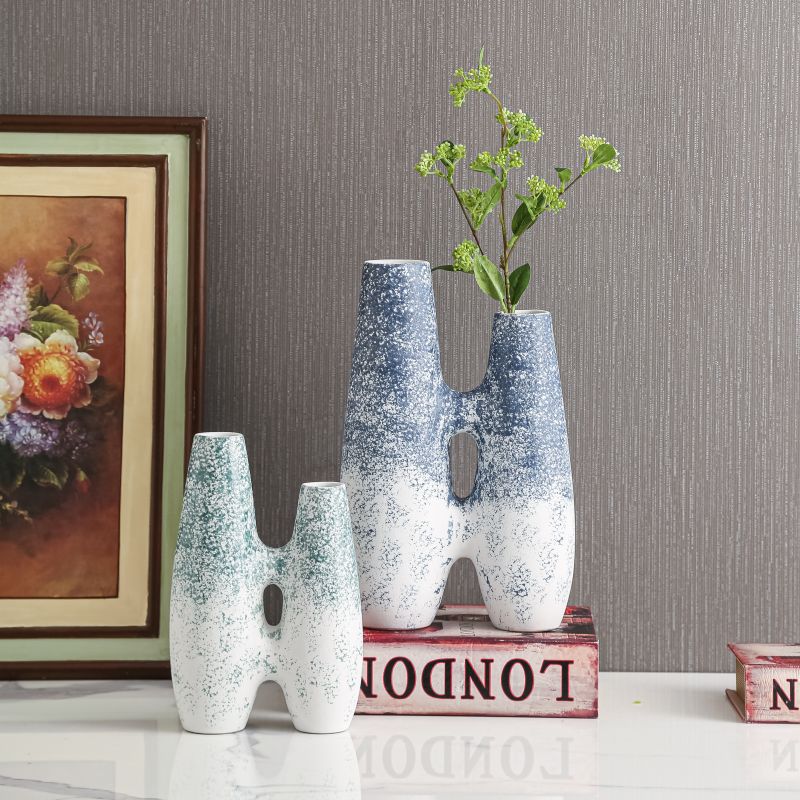 This collection has the matte-meets-concrete finish. This blue irregular colored glaze ceramic art ornament is an exquisite decoration, which is made of high-quality ceramic materials and adopts an irregular design style, showing a unique artistic flavor.
The color of this art decoration includes dark blue, which gives people a relaxed feeling, and makes the living space brighter and livelier. And also have a vibrant green that will bring a fresh and natural feel to any space. The surface of this art ornament is frosted texture, which is comfortable to touch and not easy to slip off. The surface of the ornaments has unique handcrafted textures.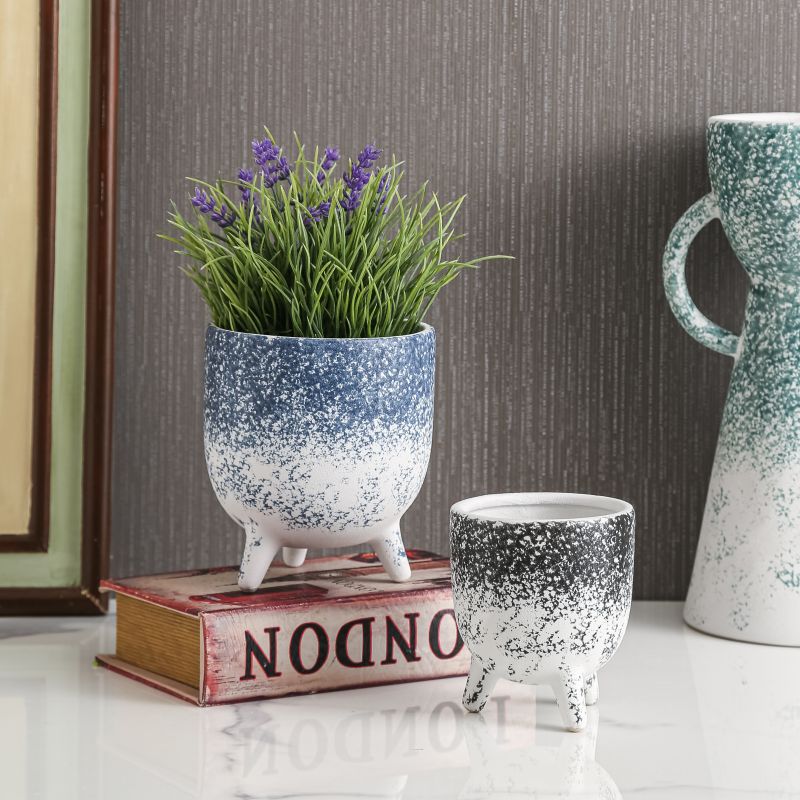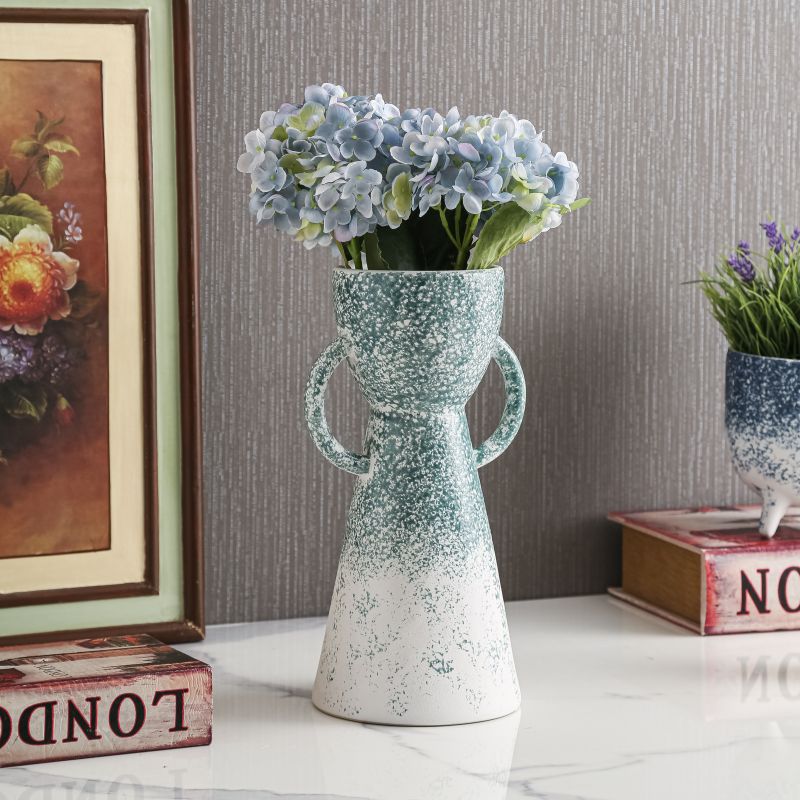 This handcrafted set perfectly showcases variations in color and finish. It can be easily matched with other furniture or decorations, showing the richness and beauty of the visual sense.
This blue irregular colored glaze matte-meets-concrete finish ceramic art decoration is suitable for placing in any outdoor or/and indoor space.. It is a rare fine work of art to enhance the aesthetic sense of the entire space
Subscribe to our email list to get information about our latest products and promotions.
---
---