Super Modern Multi Colors Home Decor Items
Product Detail
Product Tags
This decorative ceramic set is about retro and Multi Colors idea. Whole set includes decorative ceramic vase, plate, plant pot, and candleholder. There is set 2 of vase, big size and medium size vases. The vase is water proof making, both using for indoor and outdoor decoration, vase is ideal for dry flower and fresh flower decoration. Set 3 of jugs, Large, medium and small size. Set 2 of candle holder, the slim and the short candle with big size stand for candle holder, is good choice for candle display.
The color combines with several bright color, light blue, pink, dark blue, and orange. The natural-flow look handmade glaze brings us near the nature and wild, which will fresh our home decoration. Btw, these items are all water proof, so you can use for both indoor and outdoor garden decor, to make your home livelier.
There are various choices here in this set. I believe these ceramic crafts will give you more choices to decor your home.
This set offers inspired seasonal solutions for creative living, gathering, and gardening.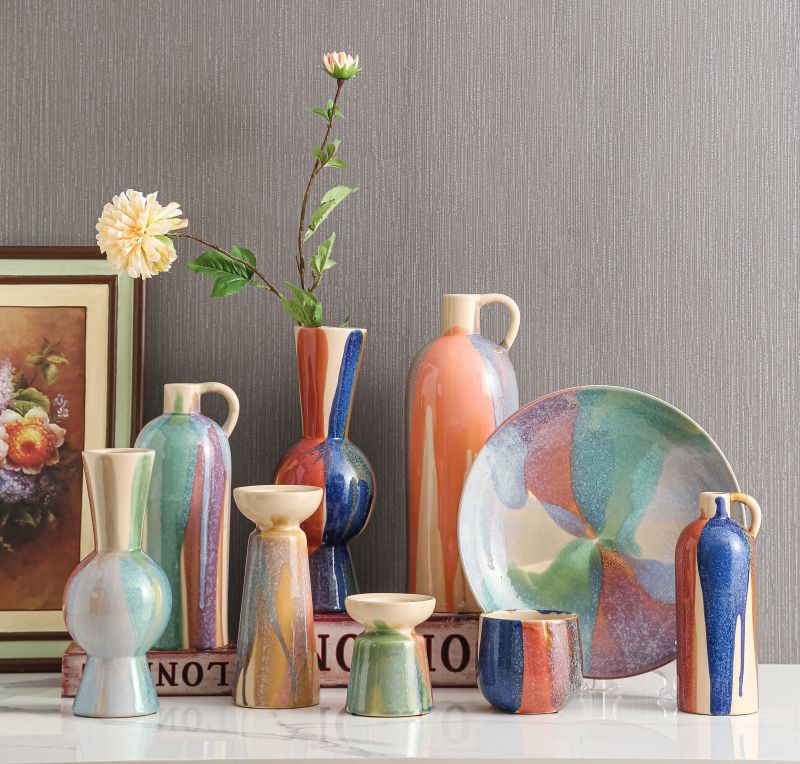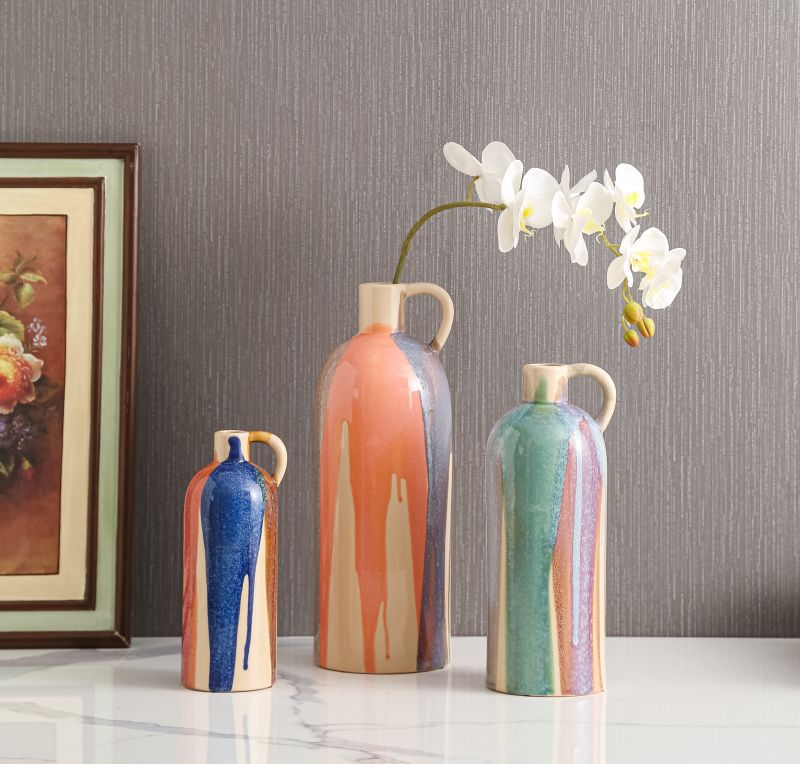 By integrating colorful hues and exquisite craftsmanship, this collection helps you reach a cozy life. This handmade set of multi-color glazed is carefully crafted by skilled craftsmen, including plate, vase, pot and candle holder for different purposes.
Each piece of this set is carefully selected and expertly crafted for quality and practicality. Glazes of different colors are applied to the surface, and then fired at high temperatures to form different elegant colors and unique patterns. This multi-color glaze process not only increases the beauty of the porcelain, but also makes the porcelain more durable.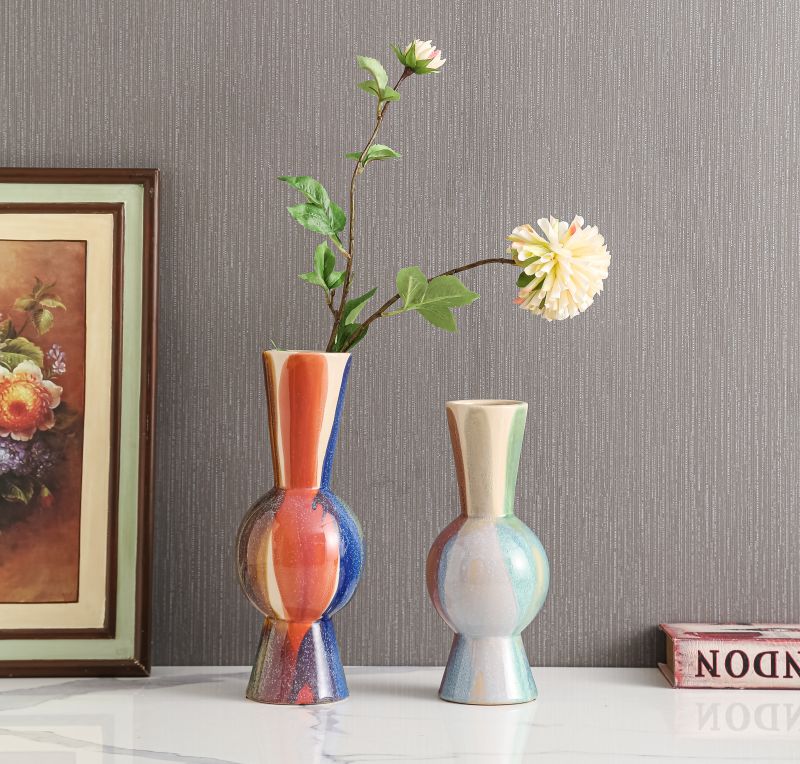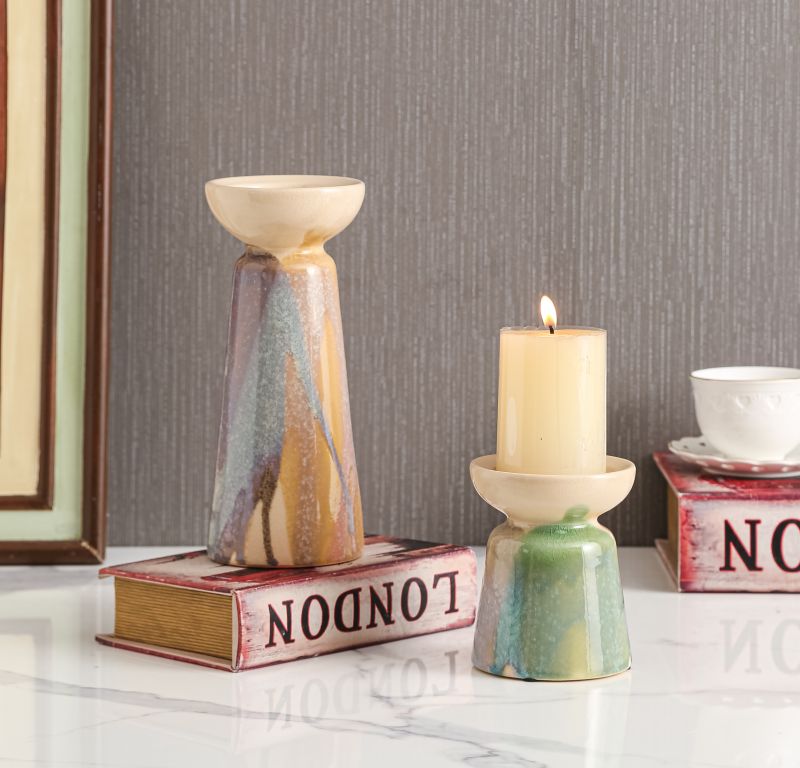 This set offers inspired seasonal solutions for creative living, gathering, and gardening. Whether enjoying a cup of tea at home or any hospitality purposes, this multi-colored glazed crafted ceramic set becomes an important tool for you to showcase beauty and taste.
Subscribe to our email list to get information about our latest products and promotions.
---
---