Eye-catching Hand-painted Ink Blue Porcelain Tableware Set
Product Detail
Product Tags
These porcelain pieces serve up the perfect mix of artistic and modern, with a lightly hand-painted textured in ink blue inside and a smooth finish exterior. Combined with the three main colors of ink blue, dark green and white, it is outlined with smooth lines.
The set includes six large, medium and small round plates, four soup & rice bowls, one mug and one cup & saucer for a cozy family. This collection is designed in two different hand-painted color finishes, one is mainly designed between blue and dark green, the other one is embedded with white. Made from a beautiful glazed porcelain ware, it perfectly showcases variations in color and speckling after the high temperature kiln firing.
The two styles have their own characteristics when used separately, and are quite coordinated when used together, which is very popular with the contemporary young generation. After the high temperature kiln, the glaze is stable and firm.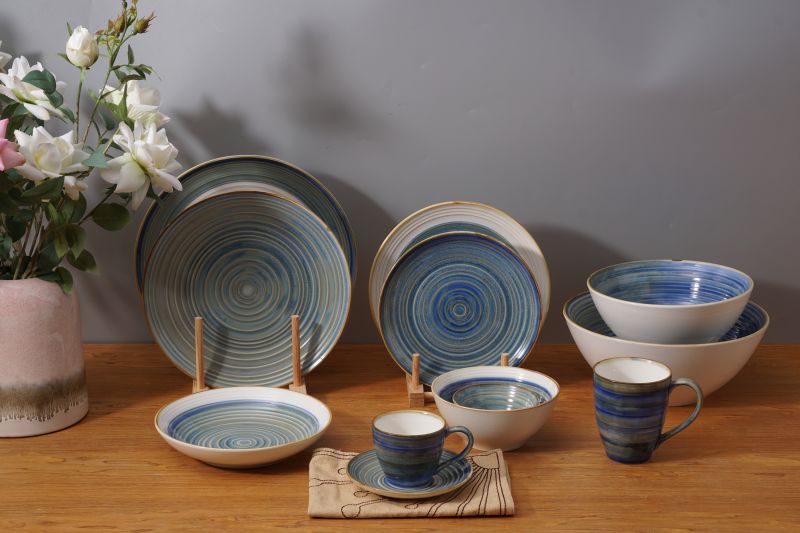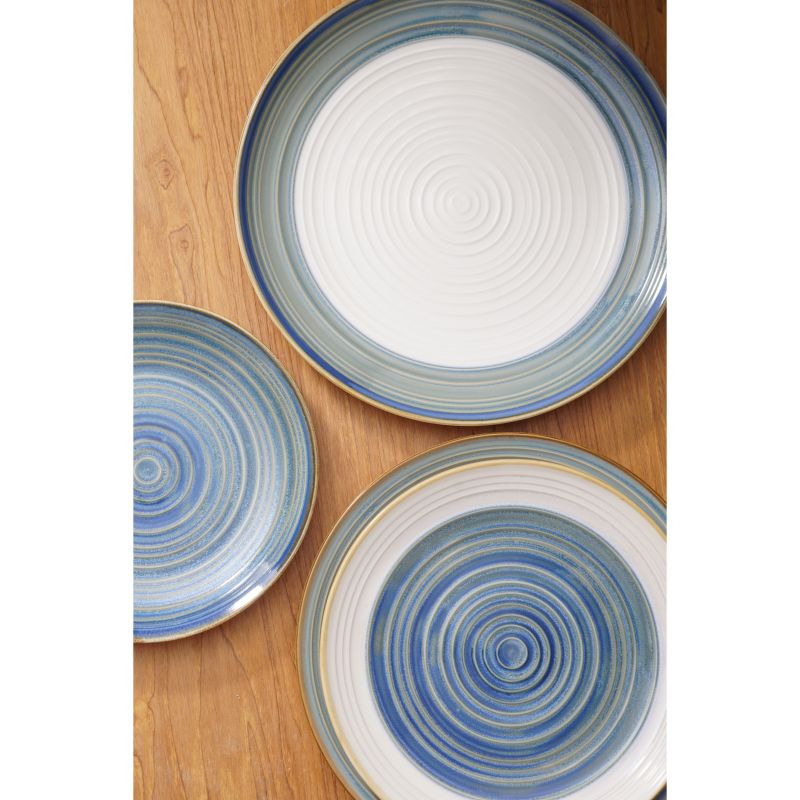 This hand-painted ink blue tableware set is made of wear-resistant and porcelain materials. The whole set of bowls and plates are designed with a dark blue starry star pattern, which is modern and stylish.
This household dish set includes 4 bowls and 6 plates, which meets family dining needs of 4-6. Bowls are of 4/6/8/10 inches in diameter; plates are of 8~11 inches in diameter, perfect for family and friends dinners.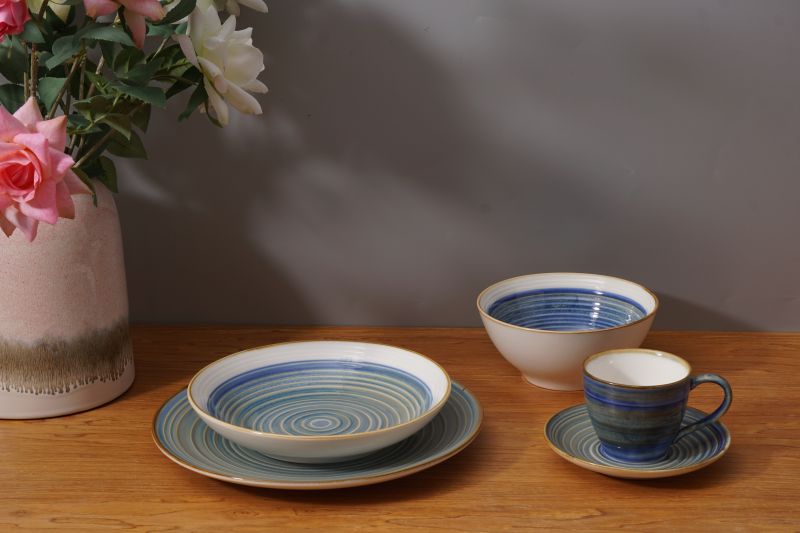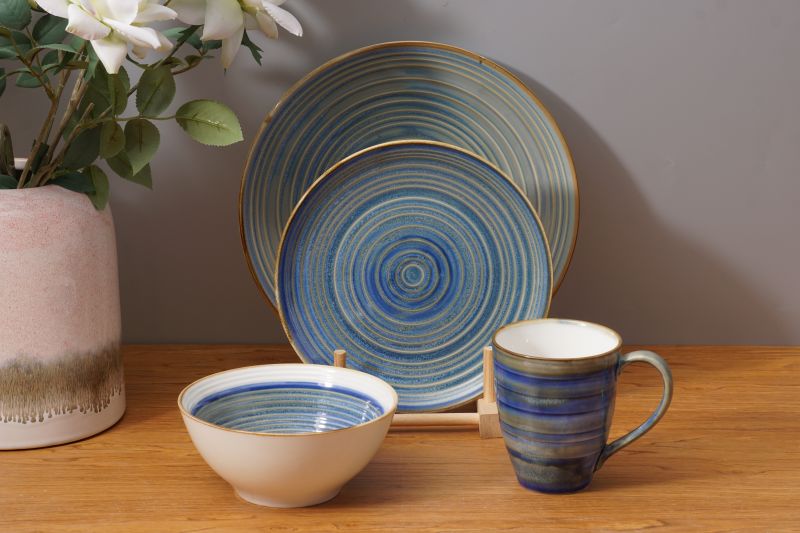 The beauty of each piece is that customer favorite for its glaze. Each piece is subtly one of a kind with variations in color and speckling. The porcelain material is very easy to clean and maintain, and it is dishwasher safe. They can be used in the microwave, refrigerator, or placed in the oven to reheat food.
All in all, this ink blue star home bowl and plate set is both practical and beautiful, which is suitable for family and friends to have dinner together.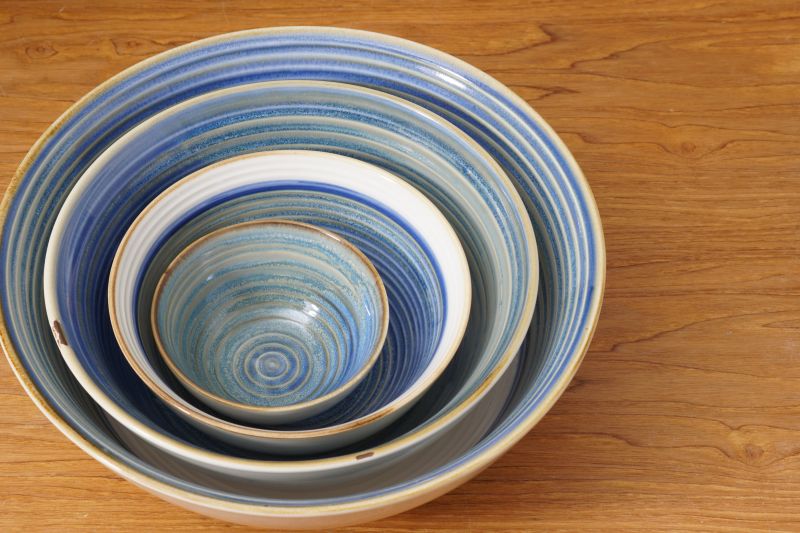 Subscribe to our email list to get information about our latest products and promotions.
---
---