Polyresin Home Decor Collection, Green Leaves Relief
Product Detail
Product Tags
Introducing our vintage-style collection of home decor accessories - exquisite accessories designed to enhance the ambience and beauty of your living space. Made from high-quality resin material, this collection is featured with embossed leaf textures, not only durable but also have stunning aesthetic appeal that will catch anyone's eye. This series includes two colors, dark brown and light beige.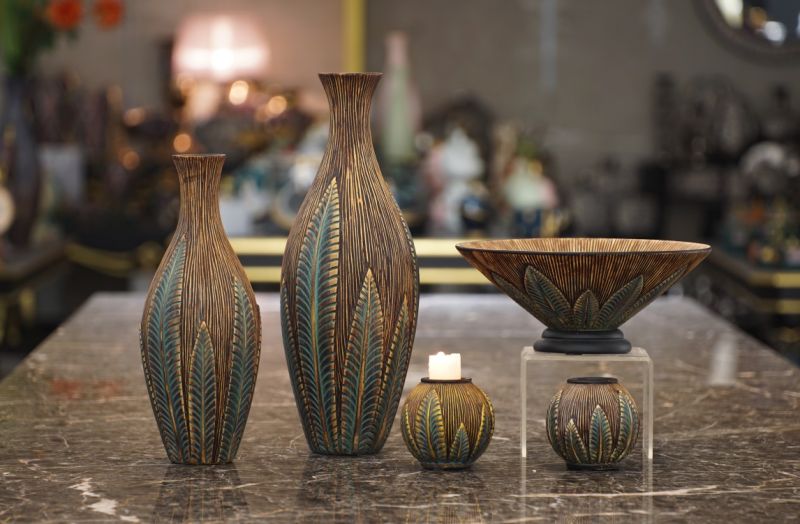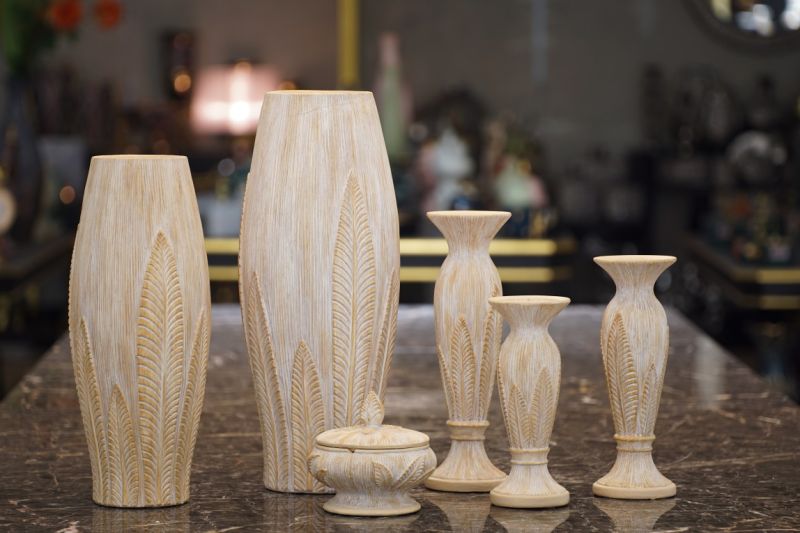 One of the outstanding features of these ornaments is the relief decoration of green leaves. Inspired by the beauty of nature, these intricate designs create a sense of tranquility and freshness, making them the perfect addition to any room in your home. The detailed and realistic leaf pattern adds a touch of elegance and sophistication, bringing a sense of tranquility and harmony to your living space.
In addition to being beautiful, these resin decorations are also very easy to maintain. Unlike natural materials, resin is resistant to fading, cracking and discoloration, ensuring these ornaments will remain beautiful for years to come. Just wipe it occasionally with a soft cloth to remove dust and keep it in pristine condition.
When it comes to enhancing the overall aesthetics of your home, our home decor accents with leafy embossed accents are the perfect choice. With their beautiful designs, durable resin materials and easy maintenance, these decorations are both visually appealing and functional. Add a touch of elegance and natural beauty to your living space today with these stunning home decor accents.
Subscribe to our email list to get information about our latest products and promotions.
---
---