Light luxury Modern Ceramic with Gold Plating
Product Detail
Product Tags
This is a light luxury modern style collection. This set of modern home decoration is made of ceramic, first fired, then glazed, and finally decorated with gold plating. The main colors are Chinese black gold, white gold, blue gold, which is a mixture of modern and contemporary styles.
The gold ears attached to the product look like ancient Chinese money, simple black, white and blue, plus gold accents, very eye-catching, right? It is a symbol of happiness and wealth, so it is usually given as a gift to relatives and friends.
Of course, this is an ideal home decoration craft, you can put them in the hallway, living room, bathroom, bedroom, etc. The white bowl can not only be placed in the porch as a decoration, but also can be used to put keys, wallets, it's beautiful and practical.
I believe these ceramic crafts will give you more options to decorate your home.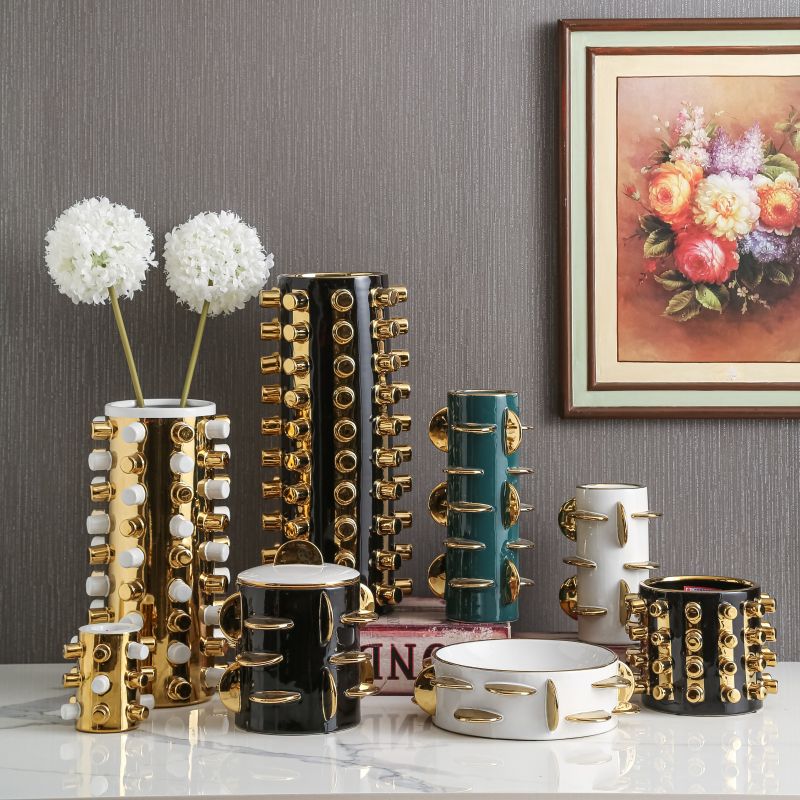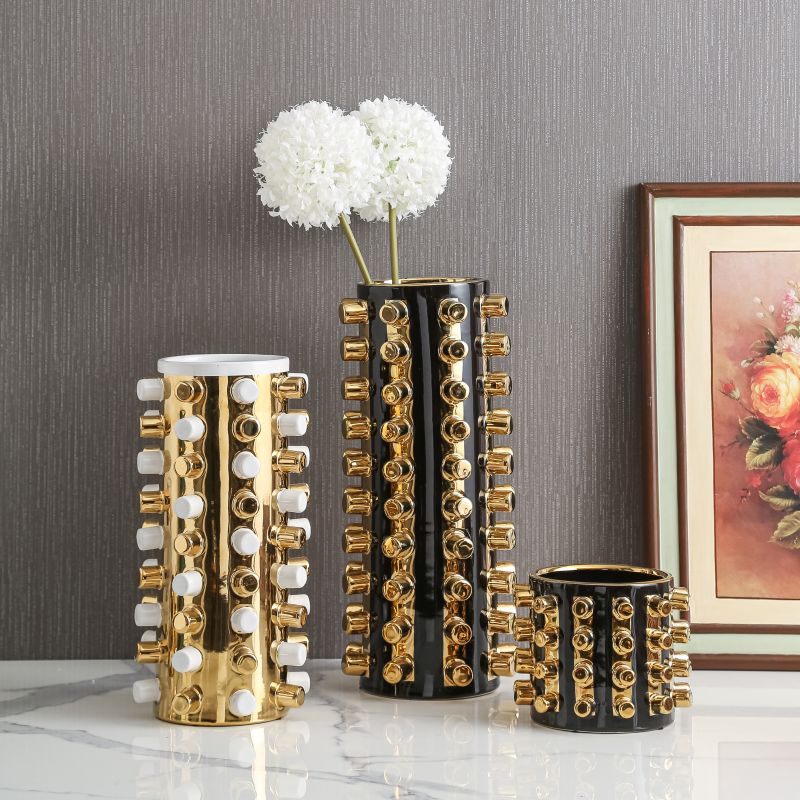 This collection has the glossy-meets-gold plating finish. This ceramic handcrafted ornament is beautifully designed for adopting a light and luxurious modern style, geometric shape and smooth lines, exuding a noble and elegant atmosphere.
There are eight pieces in the set, all in different sizes and shapes. Its geometric design is full of beauty and artistic sense. Designed for decorative use, these vessels textured in gold plating are a rustic choice for holding fresh flowers and dried palms and even jewelries.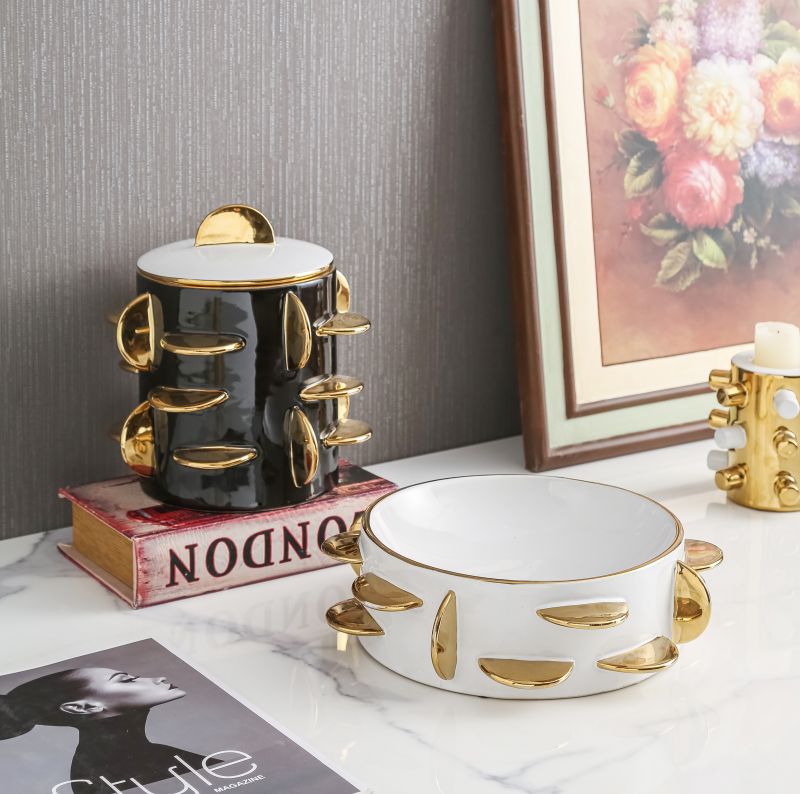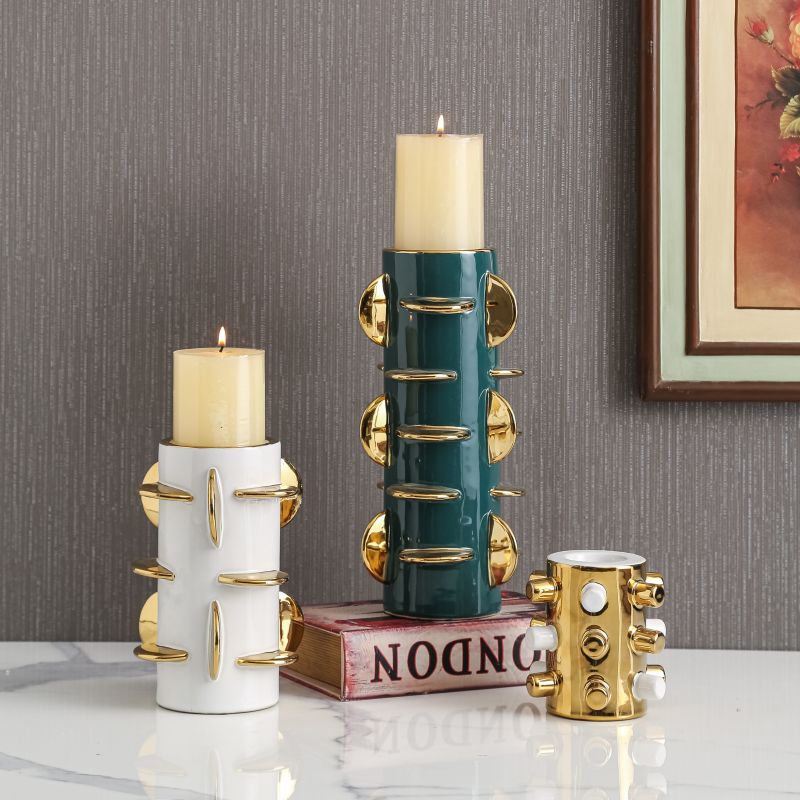 This set is made with high-quality ceramic materials and exquisite craftsmanship, making the ornaments strong, durable, anti-fall, anti-scratch, and the grinding and polishing are also done delicately. Finally, the feature and selling point of this ornament is its unique sense of design and high-quality workmanship, which makes it an excellent home decoration and a very valuable gift.
Subscribe to our email list to get information about our latest products and promotions.
---
Previous:
Pure White Simple Durable Porcelain Set
---