Pure White Durable Porcelain Tableware Set
Product Detail
Product Tags
Welcome to our pure white durable porcelain set! This set is mainly pure white and decorated with exquisite embossed lines, bringing you the ultimate simplicity and elegance. The whole set includes 21 pieces, including plate, bowl, mug, tea set, salt and pepper shaker. Color in black is available. For more customized color, contact us!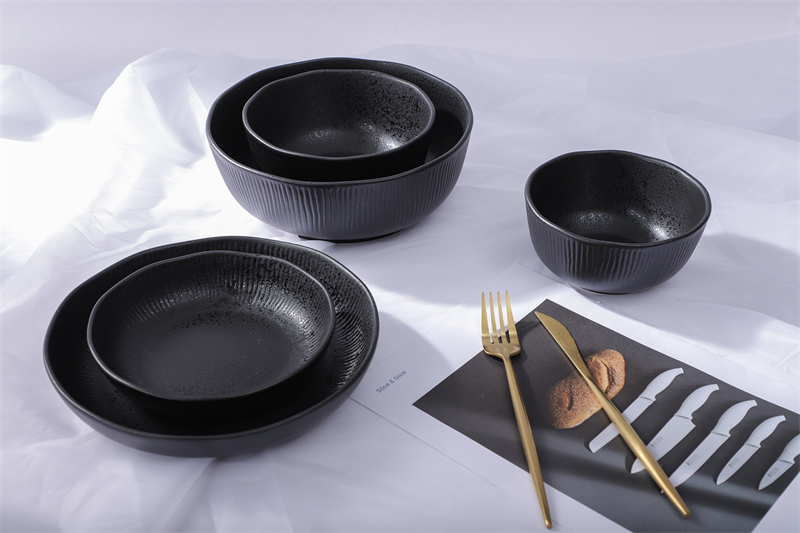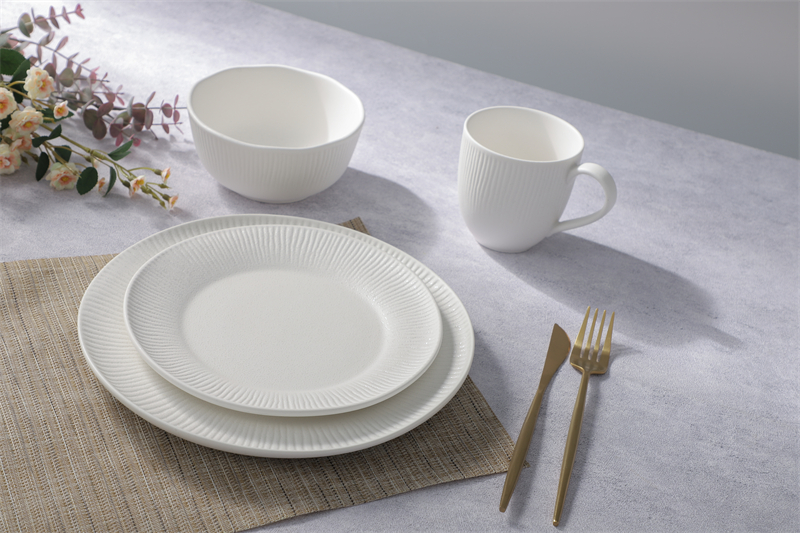 Pure white is the theme color of this porcelain set. White represents purity and freshness and can easily blend into any style of table setting. Whether it is modern and simple or classic and retro, pure white can create a clean and refreshing feeling for you and bring you a pleasant dining experience.
The embossed line decoration on the edge of the set is its unique feature. This kind of line decoration is delicate and exquisite, which not only adds to the artistic atmosphere of the suit, but also maintains the simple beauty. The edges of each dish and cup are carefully embossed, making the entire set more sophisticated and elegant.
In addition, the set is made of high-quality ceramic materials. Ceramic material not only has good thermal insulation properties, but is also easy to clean and use. Whether serving food or storing food, this pure white porcelain set is perfect for making your dining time more convenient and comfortable. Whether it is an everyday family dinner or a special banquet occasion, this set can be your perfect choice.
Subscribe to our email list to get information about our latest products and promotions.
---
---