Pure White Simple Durable Porcelain Set
Product Detail
Product Tags
This pure white simple porcelain set is a dinnerware set that suitable for modern family; its design is simple, modern style, not too much too fancy decoration, with fashion atmosphere, to add a touch of simple elegance to your dining area.
Each piece is made with transparent glaze, which has smooth and tactile finish. The set is made of high quality porcelain material, non-toxic and harmless, in line with food hygiene requirements, at the same time, its hardness is high, can withstand high temperature and rapid cooling changes.
Overall, it is a high quality, safe and practical tableware set. It not only brings your meal aesthetic feeling, but also provides greater protection for your health and environmental.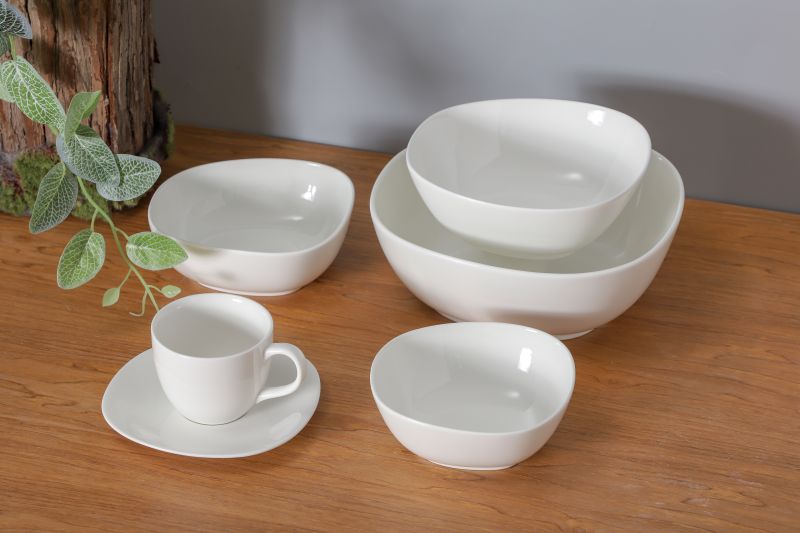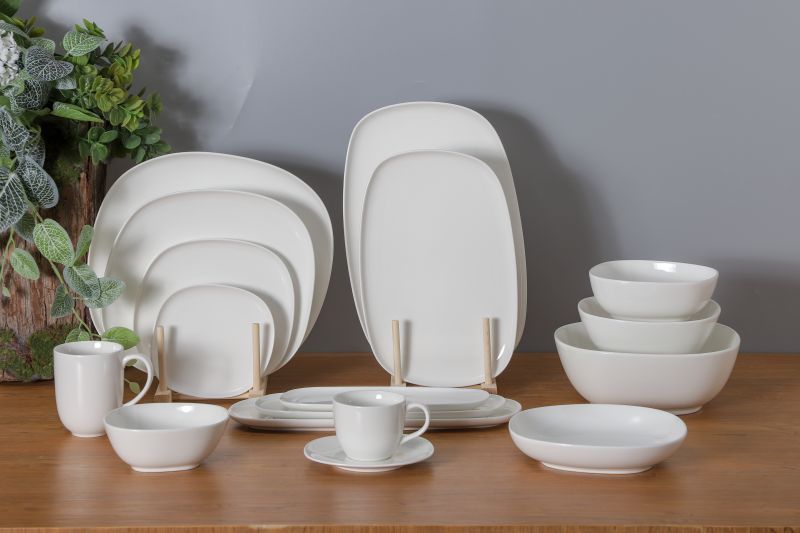 The porcelain set consists of 18 items, including 10 plates, 4 bowls and 2 sets of teacups. The shape is irregular circle, which are stackable for arrangement on open shelves. The whole set is designed in a simple way, which is suitable for those who pursue a simple aesthetic.
It is easy to clean and suitable for dishwasher, microwave oven, refrigerator and other conventional household appliances. This set of products is loved by everyone because of its multifunctional scene use, which is not only good choice for daily dining, but also can be used for festive banquets, family gatherings, friends and other occasions, which enrich your life experience.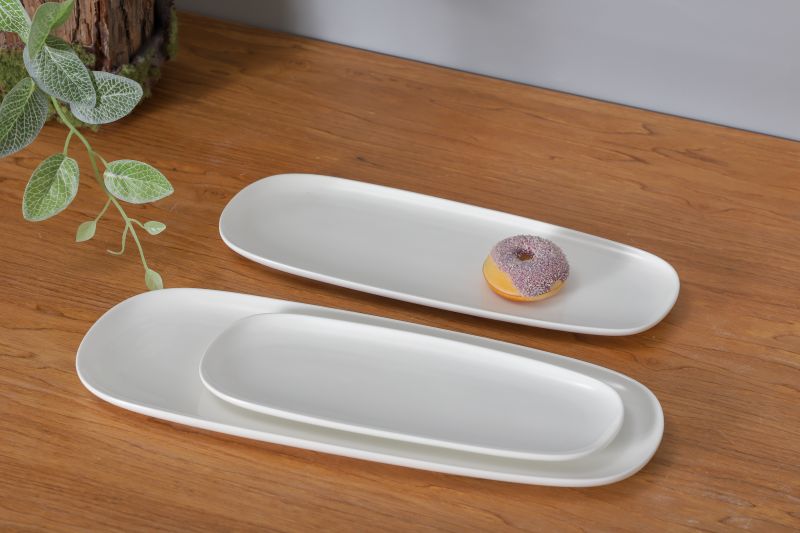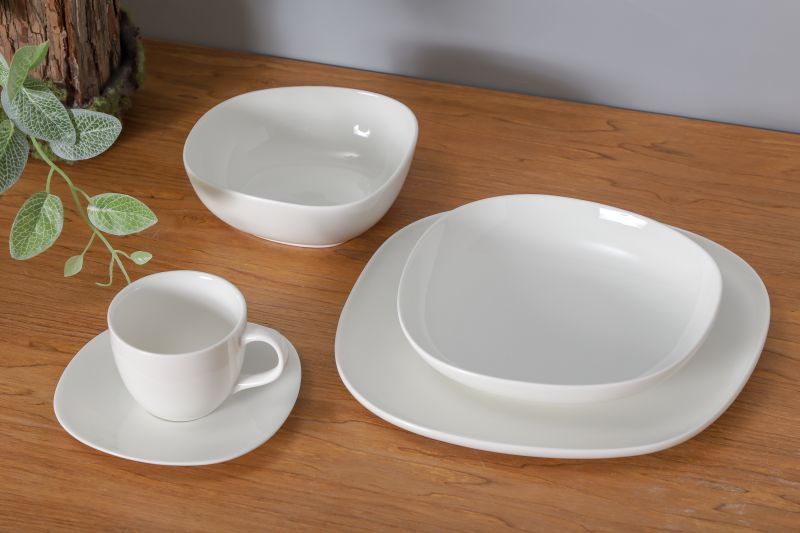 We offer customization on products, sizes, packaging as ordinary packaging, gift packaging, mail order packaging, and holiday special packaging. If you are interested, please contact us for more information.
Subscribe to our email list to get information about our latest products and promotions.
---
---