White Durable Porcelain Tea Set with Gold Rim
Product Detail
Product Tags
A perfect blend of elegance and sophistication, this white porcelain tea set is highlighted by the plum blossom-shaped embossed decoration. Consists of a teapot, a milk pot, a sugar pot and a set of teacup, this set is perfect for afternoon tea gathering. The whole set is in white which features gold line on the rims. Line of silver is also welcomed and can be customized.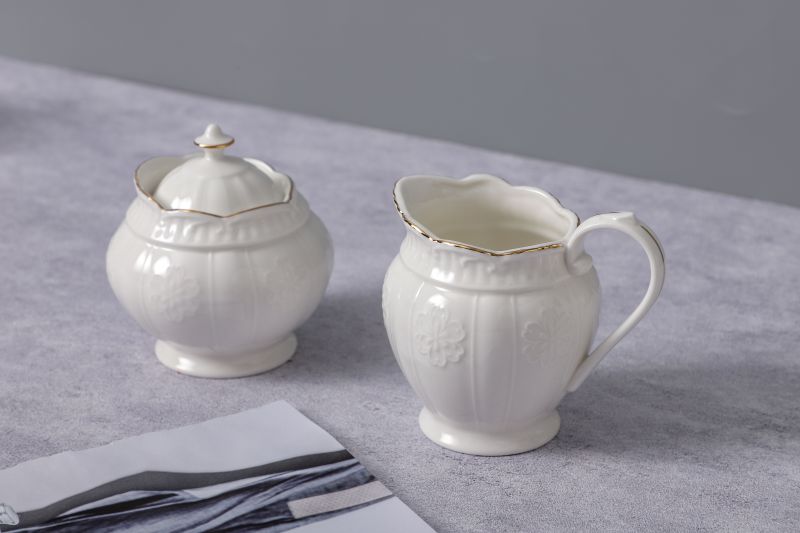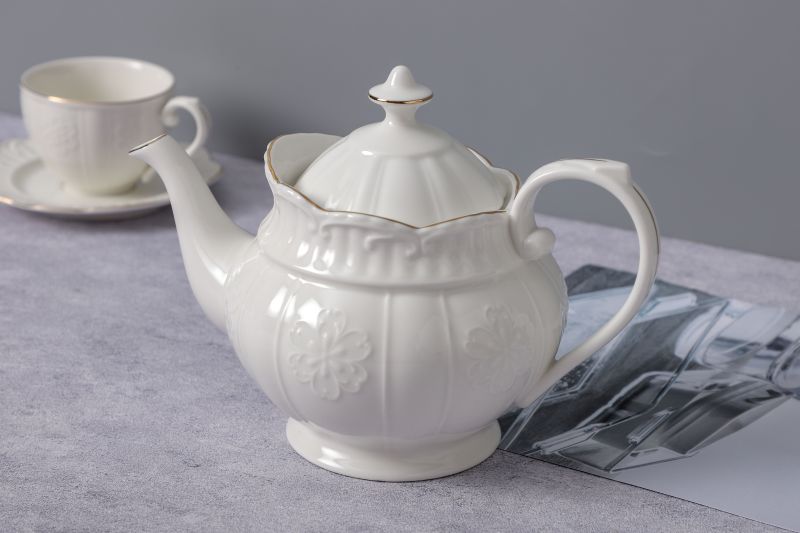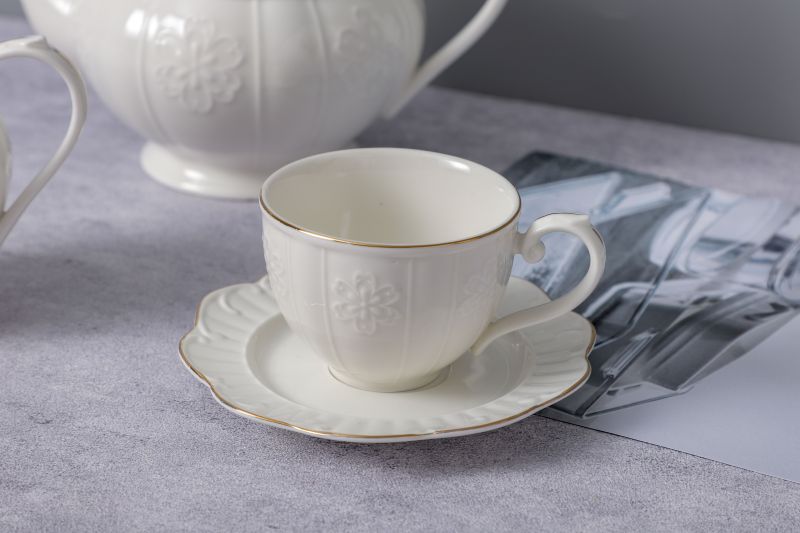 This white porcelain afternoon tea set is popular with coffee shops, each piece is skillfully carved with the graceful outline of plum blossoms, and the delicate texture shows the exquisite skills of the craftsmen.
The white porcelain material gives the set a clean, pure look that not only complements the occasion, but also brings out the color of the tea. The embossed decoration of plum blossoms makes the whole suit full of vitality and artistic atmosphere, revealing an elegant beauty.
This white porcelain tea set will allow you to enjoy a peaceful tea time in addition to providing practicality and beauty. You can feel the warm touch of porcelain with every sip, and you can be attracted by the details of plum blossom relief every time you look at it. Whether you enjoy it alone or with your family and friends, this tea set can bring you a noble and elegant tea culture experience.
Subscribe to our email list to get information about our latest products and promotions.
---
Previous:
Cute Porcelain Dish for Daily Used
---