Cute Porcelain Dish for Daily Used
Product Detail
Product Tags
Inspired by fish-shaped designs, this porcelain tableware set offers a unique and artistic dining experience. The whole set is in a fish shape and covers a wide range of items like plate, bowl, snack dish and sauce dish, which could meet your everything dining need. This set is not only cute, but also practical, so it's perfect for kindergartens or families with kids.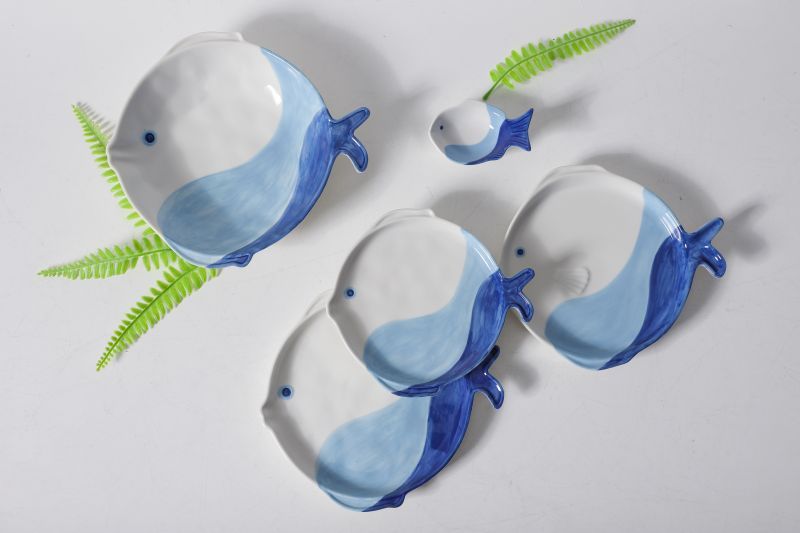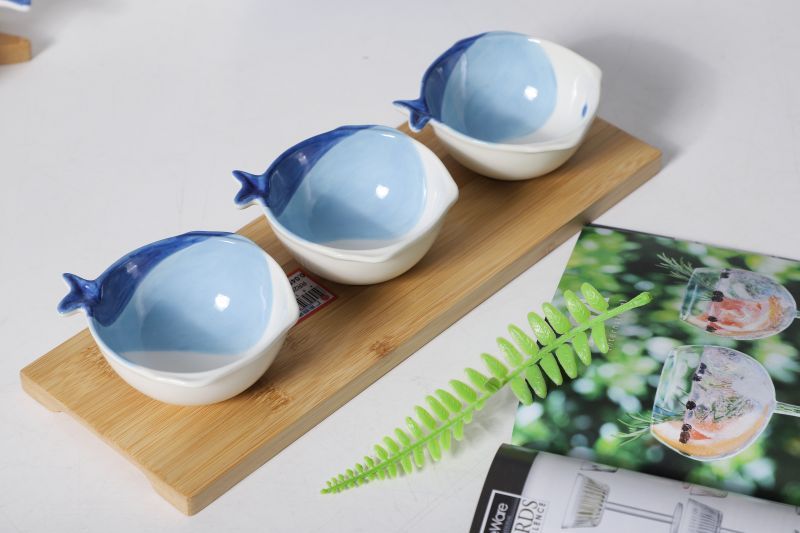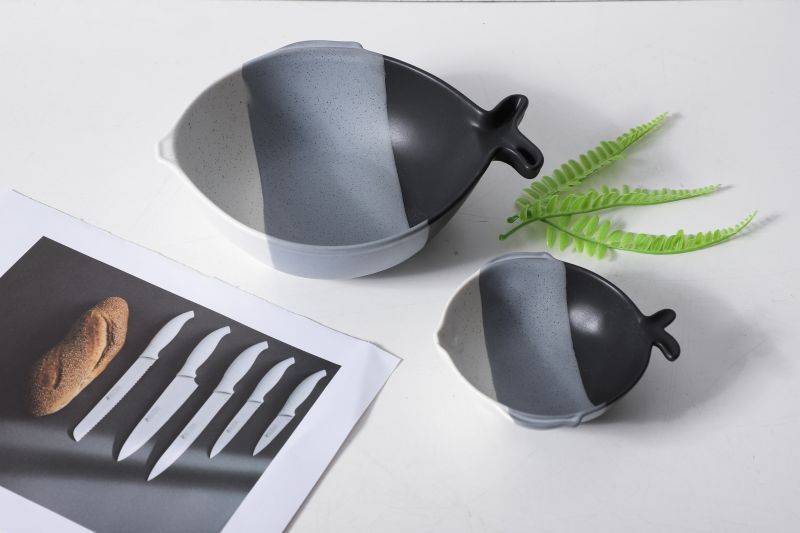 First, let's talk about how the product looks. Designed with assorted colors as black, grey and white, this porcelain dish exudes a simple yet layered aesthetic. The fish-shaped design not only adds to the interest of the product, but also makes it a dazzling landscape when dining, adding a lot of color to your table.
In addition to its beautiful appearance, this porcelain tabletop set also has practicality. You can easily pair a variety of delicious sauces with your main course, making every bite a flavor surprise. Not only that, this porcelain plate is also made of high-quality ceramic material, which guarantees the durability of the product and easy cleaning.
Whether it is a family dinner or party gathering, this set can bring you an elegant and practical dining experience. We also have another collection in blue for your choice.
Subscribe to our email list to get information about our latest products and promotions.
---
---