European Style Hand-Embossed Ceramic Vase and Planter
Product Detail
Product Tags
The collection is created in European style. The whole assortment is handmade by skilled craftsmen. The design elements of body comes from the heronsbill in nature. It represents the meaning of belief, brilliance, pride, loyalty and love.
With the artisan's skilled handcraft, the ceramic clay is kneaded into leaves or flowers and pasted on the surface. The whole process is relatively complex.
The Heronsbill Flower on the surface is handmade and installed by the craftsmen, like a real flower on the bottle. It's a perfect combination of shape and color, and when it's done, it's very vivid, just like the real thing, right?
Surely it is a ideal decor craft for your home, this design is very popular for European market. You can put them in the corner, living room, restroom and so on. These hand-embossed ceramic crafts offer you more choices to decor your home.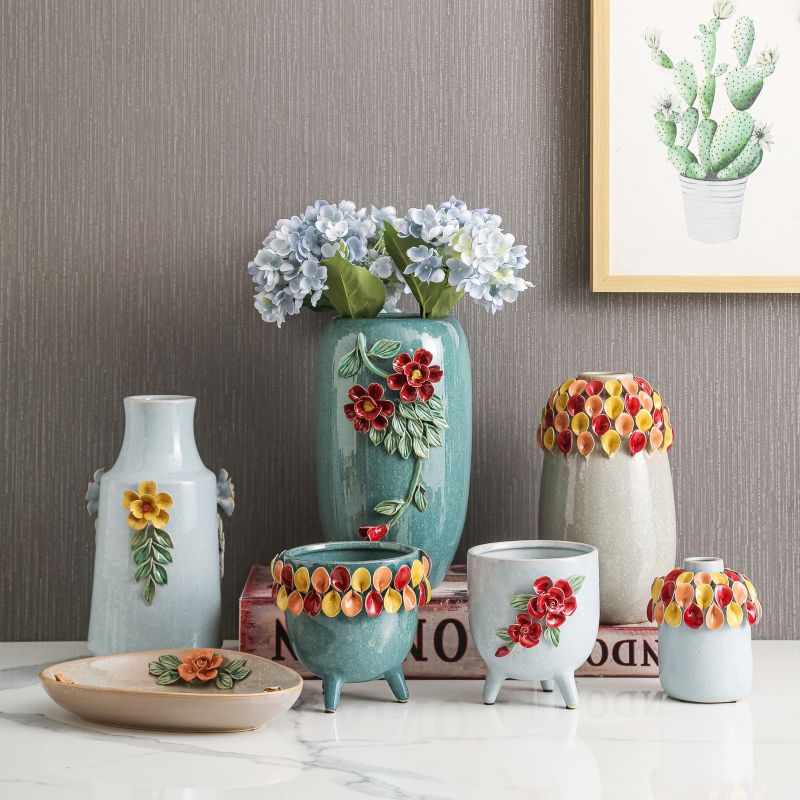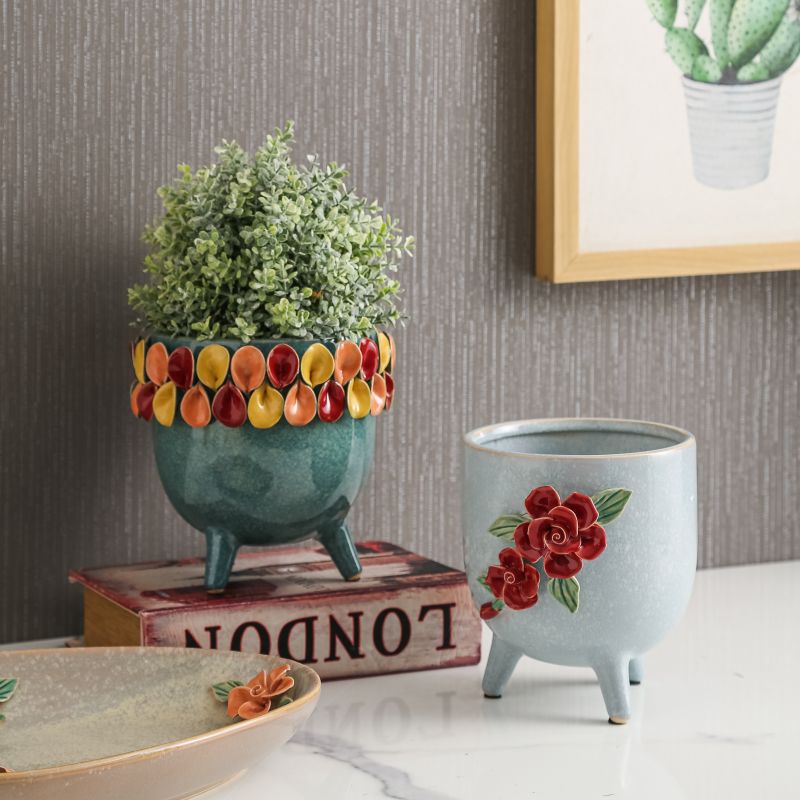 This European-style embossed ceramic vase integrates the design concept of European romanticism culture, featuring elegant lines and gorgeous reliefs, showing an elegant and charming temperament.
Made from high-quality ceramic materials, it is refined with embossing technique, which makes the texture and outline rich in layers and texture. The artistic style makes the vase a unique decorative object, increasing the cultural connotation and historical sense of the entire space.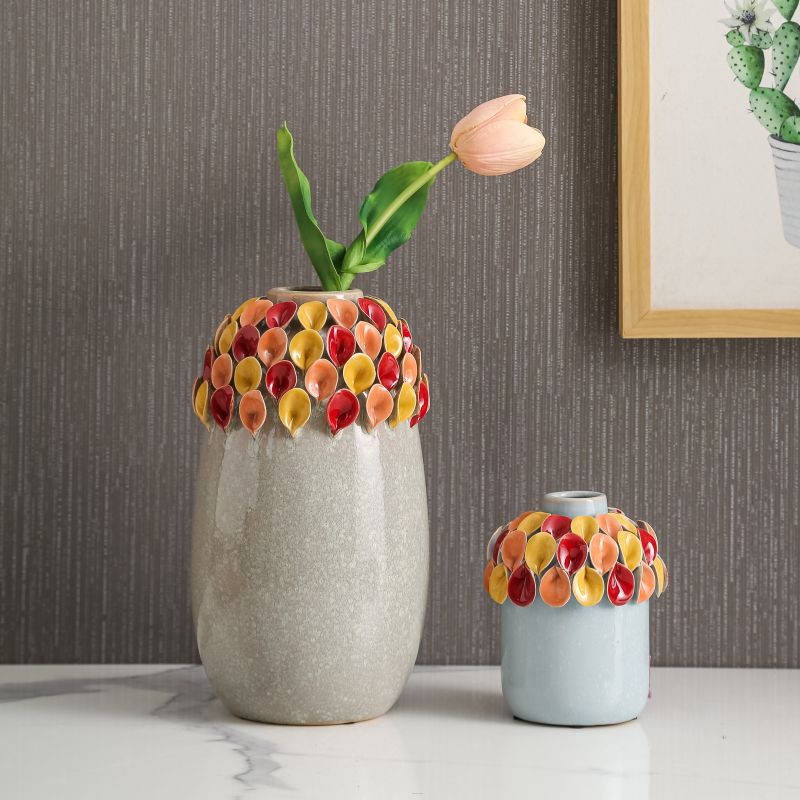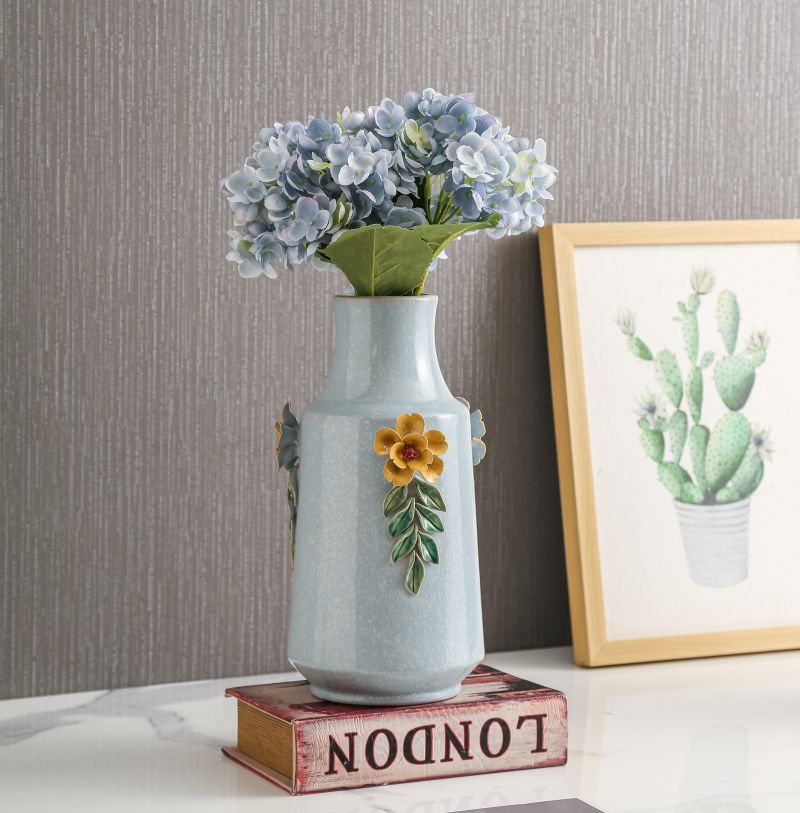 Beautifully handcrafted of unique embossed textures, these vases can be displayed on its own or filled with dried stems - instantly elevating any space. Place bouquets to add vitality and embellish the space, creating an elegant and noble atmosphere.
Whether it is a gift or decoration, it is a beautiful piece of art that cannot be missed.
Subscribe to our email list to get information about our latest products and promotions.
---
---