Natural Glossy Grid Effect Indoor Ceramic Ornaments Set
Product Detail
Product Tags
This is a series of meshes and lines.
The series style is natural and simple, including ceramic vases and candlesticks, three wide-mouth vase, three narrow-mouth vase and two candleholders. It is made of ceramic, using high-quality clay as raw material. The firing temperature needs to reach 1200 degrees.
The alternating lines are hand-made, drawing one by one, and therefore giving a crack-like effect. Vase bottleneck using light glaze, the surface with white glaze, body parts of the grid texture is cracked glaze finishing, so it looks more natural, crackle also let vase seems to be wonderful crack, but does not affect the waterproof.
The vase suits to be put in recreational, contracted room, also suit to be planted in garden courtyard all sorts of plant or man-made flower. Candlestick is suitable for collocation vase placed in the room, combined into a matching decoration.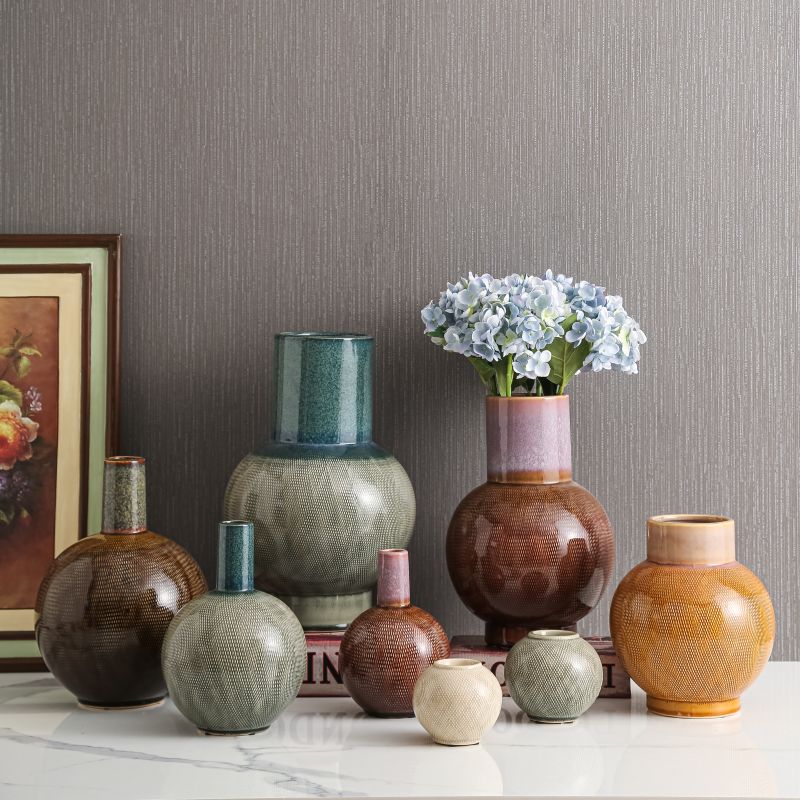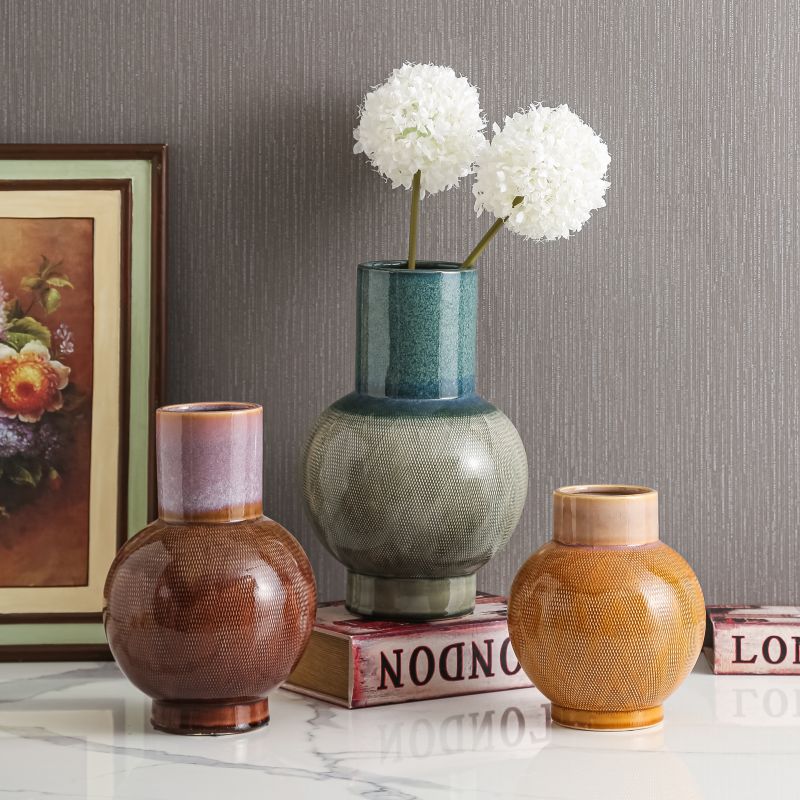 The simplicity and beauty make the interior decoration more natural and exquisite! This natural and elegant grid-textured ceramic decoration set is a piece of art full of romantic and natural flavors to enhance your home space taste!
The ornaments are made of original ecological clay material, from raw materials to production process, harmful substance and pollution is not allowed, and it is environmentally friendly and healthy.
The design of the grid texture makes the whole decoration set more slender and delicate, with clear carved lines. Against the background of natural light, strands of luster flow, exuding an incomparably natural, simple and warm taste. The design style of this set is so-called simple and elegant, revealing an elegant, unpretentious temperament, low-key but noble.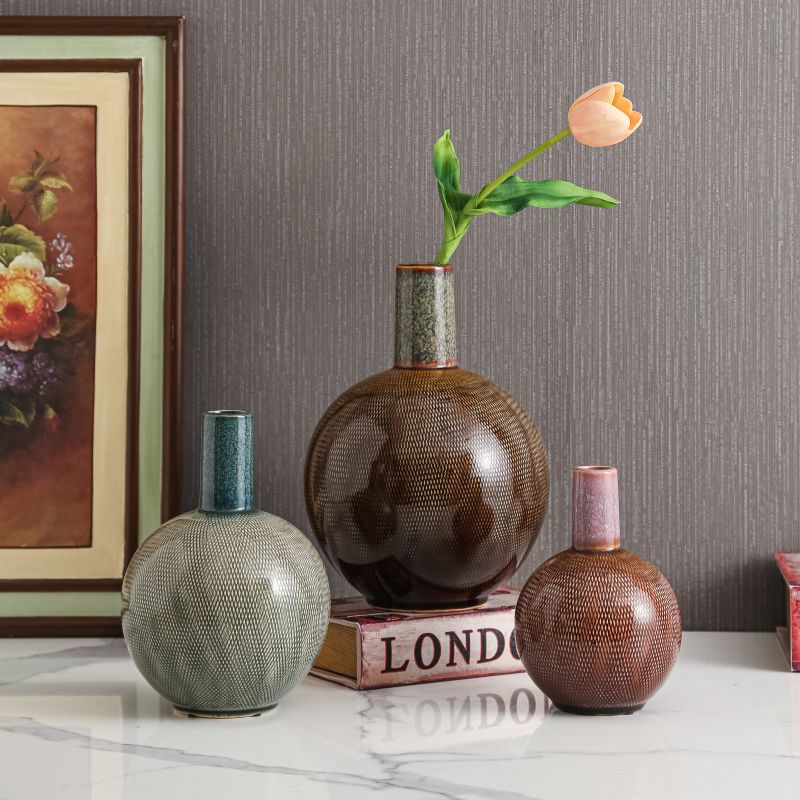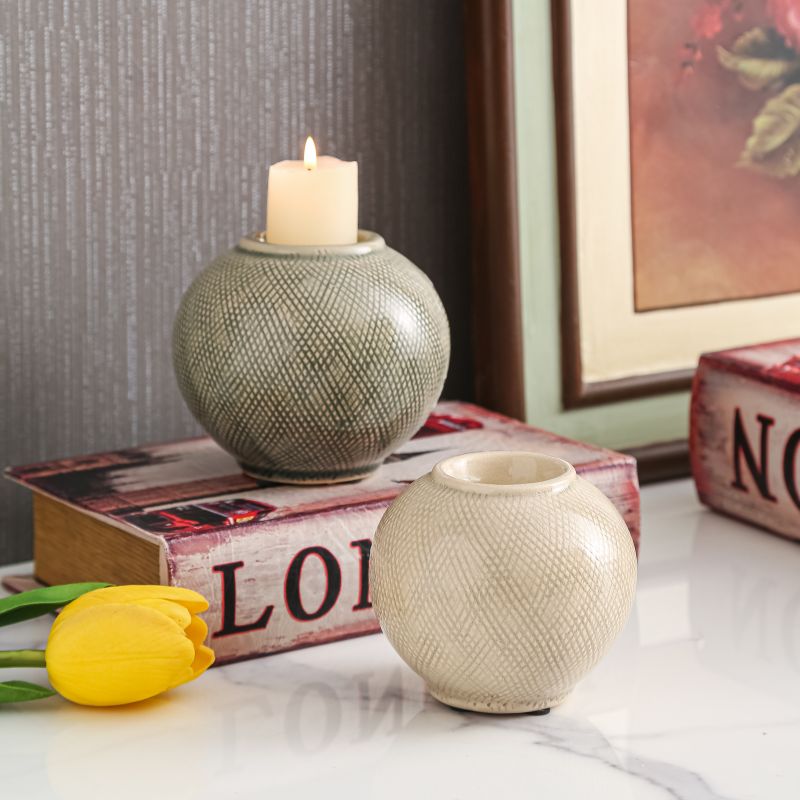 This assortment brings chic silhouettes, tactile finishes and everyday practicality to your kitchen, patio and other living spaces, which brings a sense of leisure and tranquility. It can be naturally integrated into the atmosphere of the whole space, and can also be used as a separate background, especially when placed in front of the window.
Subscribe to our email list to get information about our latest products and promotions.
---
---