Multi-color Porcelain Tableware for Daily Dining
Product Detail
Product Tags
Create a unique style of delicious experience!  This Avocado Ombre porcelain set brings cozy style to your table. It is made from high-quality ceramics for the perfect combination of durability and beauty. The black spray spots on the glaze add a unique flavor to each piece. This tableware set includes 2 plates, 3 bowls, 2 mugs and 2 trays, which are perfect for family used.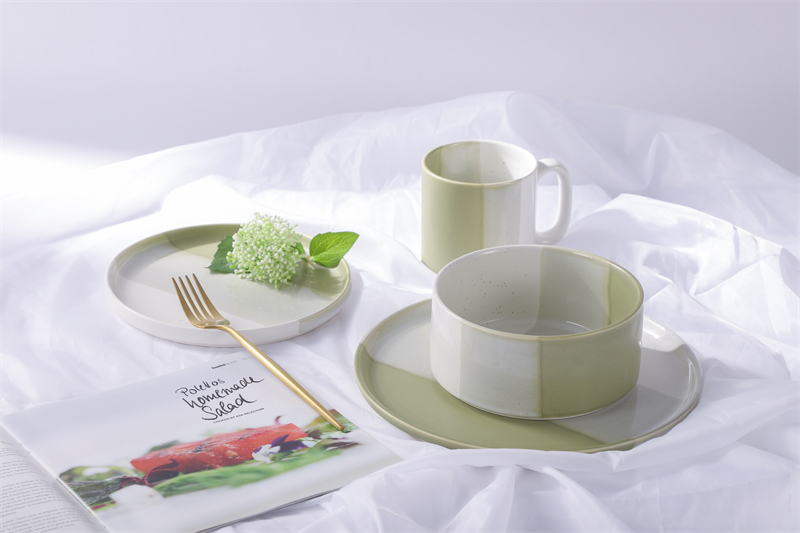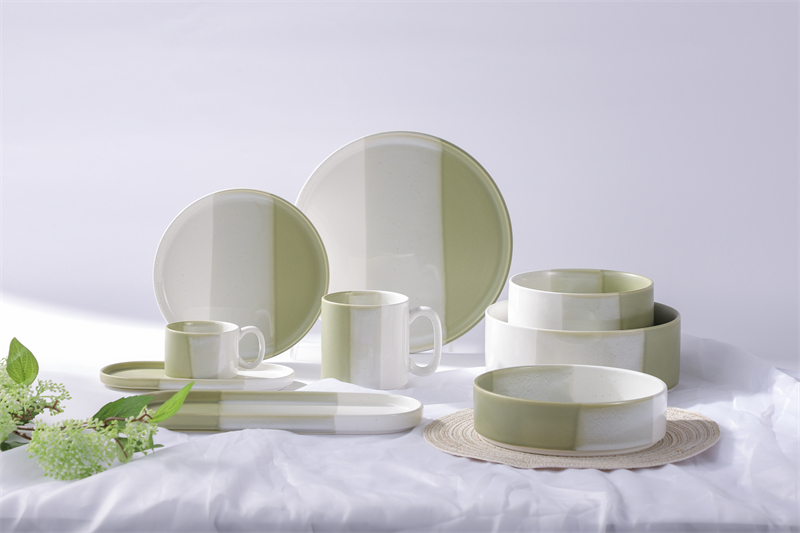 The whole set is made of sturdy and durable porcelain material, the dinner plate has a unique design that highlights the avocado gradient color, adding charm to your meal and making it a great decoration while dining.
This porcelain set is stylish and unique. The avocado gradient color design adds fashion and modern style to the porcelain set, making your dining experience more unique. It will become beautiful scenery in your home decoration. We choose durable ceramic materials to ensure product quality and can be used for a long time without wear and tear.
Our sets have passed food safety certification, are made of non-toxic and harmless materials, and are fired at high temperatures to ensure your meals are healthy and safe. Porcelain material is smooth and easy to clean. You just need to clean it with water or dishwasher, which is quick and easy.
Subscribe to our email list to get information about our latest products and promotions.
---
Next:
---